Rystad Energy
Navigate the future of energy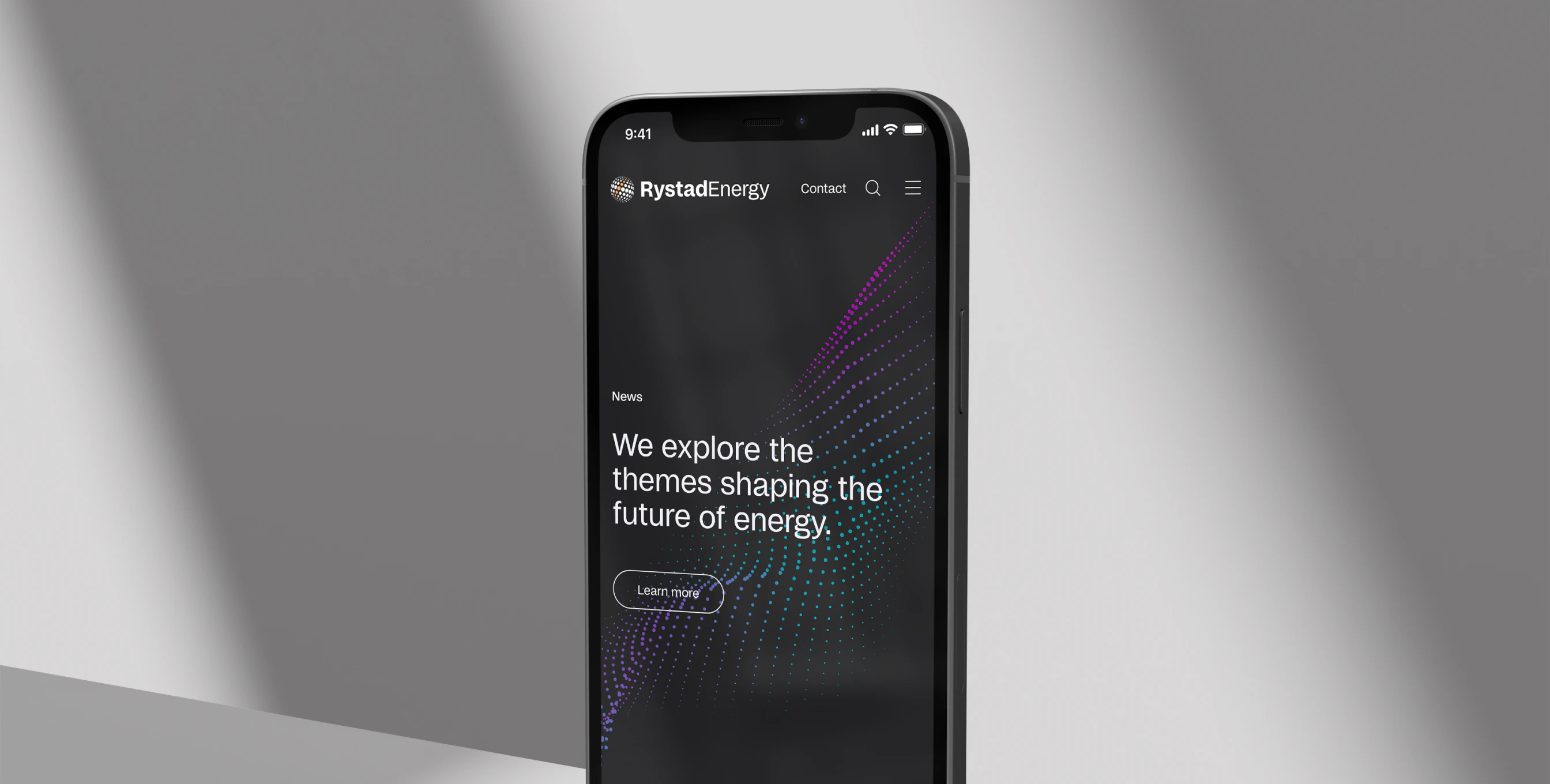 Client: Rystad Energy
Timespan: Jan '22 - Aug '22
Key Focus: Digital Product
Rystad Energy is one of the world's leading energy consultancies. Their diverse and deep portfolio covers everything from oil and gas to renewable energy, and their services offer a wide range of relevant analysis and bespoke consulting. In positioning themselves as digital thought leaders, their new website and product strategy needed to translate their competitive advantage and make sense of their +90 products for their varied clientele. The result is a dynamic, immersive digital experience, new visual identity and product strategy that all together showcases Rystad Energy and what their granular data can do for businesses shaping tomorrow.
6 weeks
From development to launch
+400
Beautifully designed pages
+98
Products in navigation
20
Markets successfully launched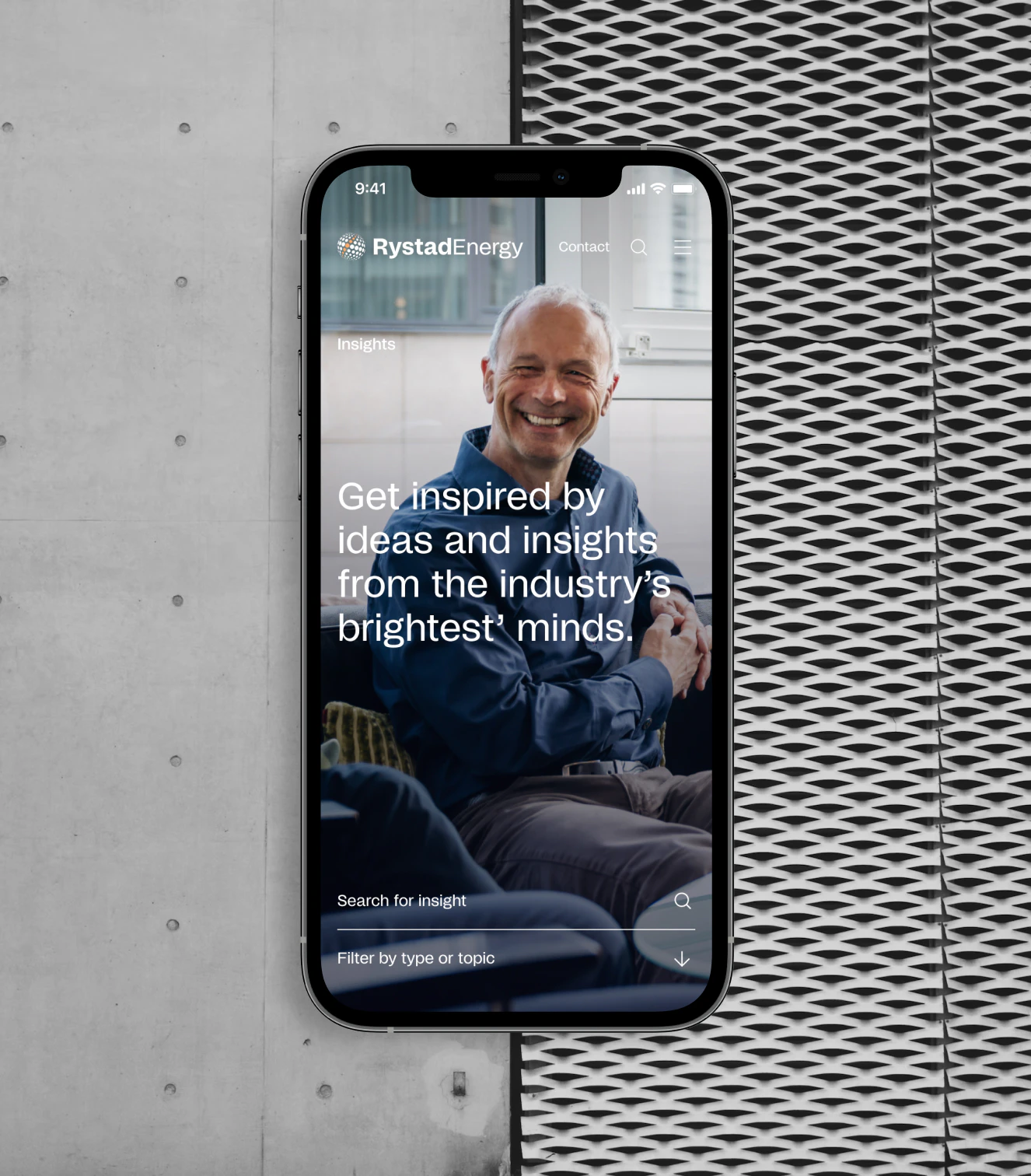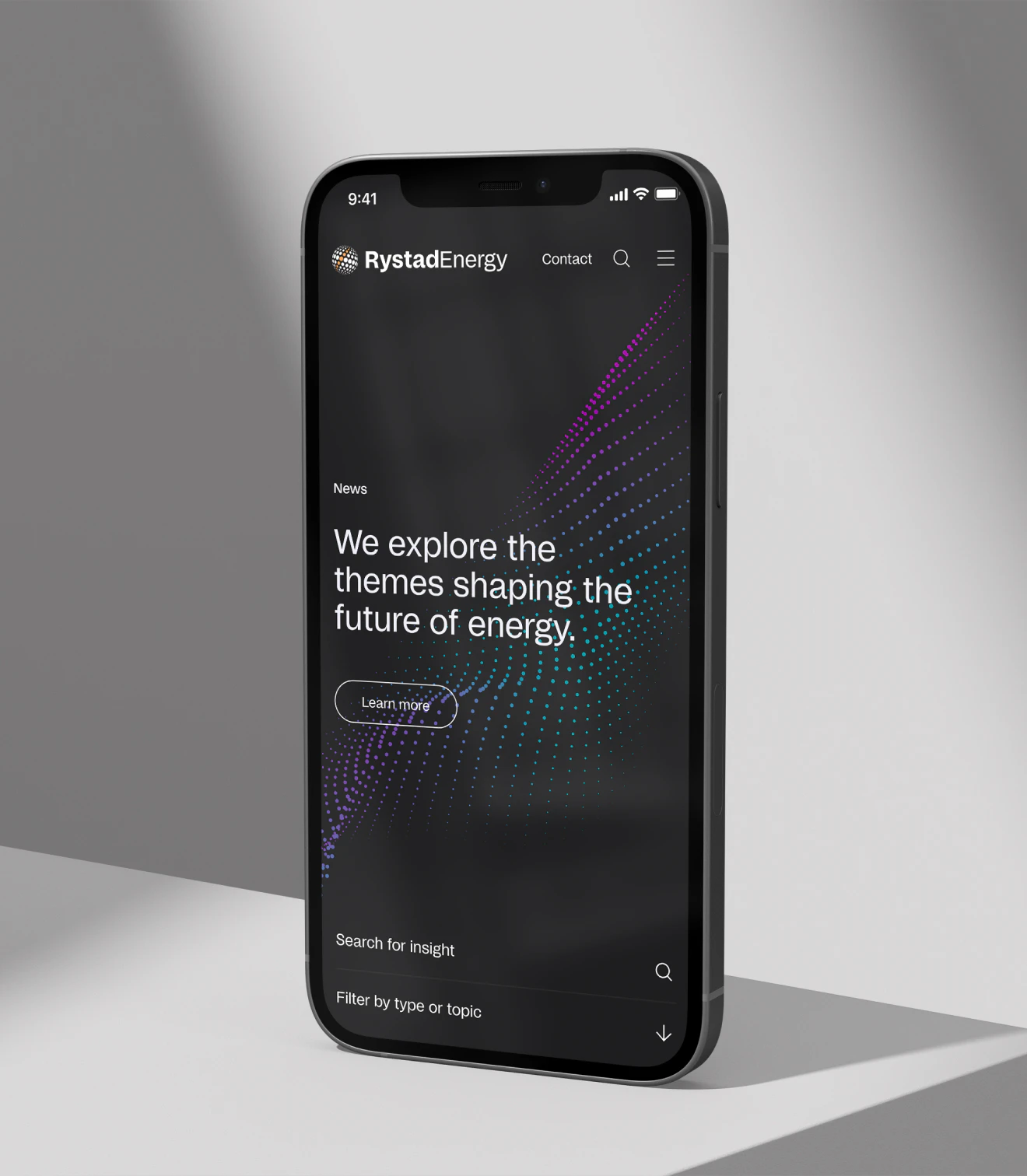 Dots were used to represent data points and through motion, they were used to describe their dynamic nature.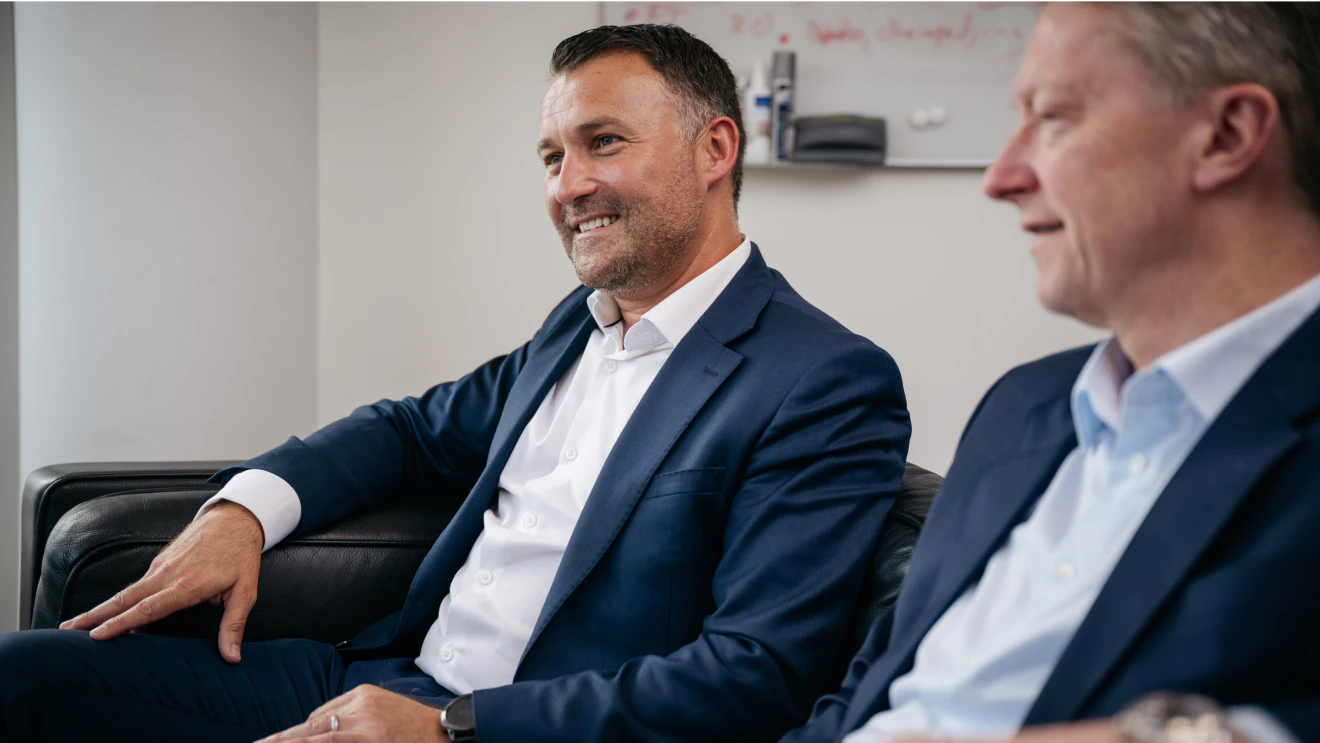 The launch of a new corporate site was also a chance to refresh the digital visual identity and elevate how Rystad is perceived.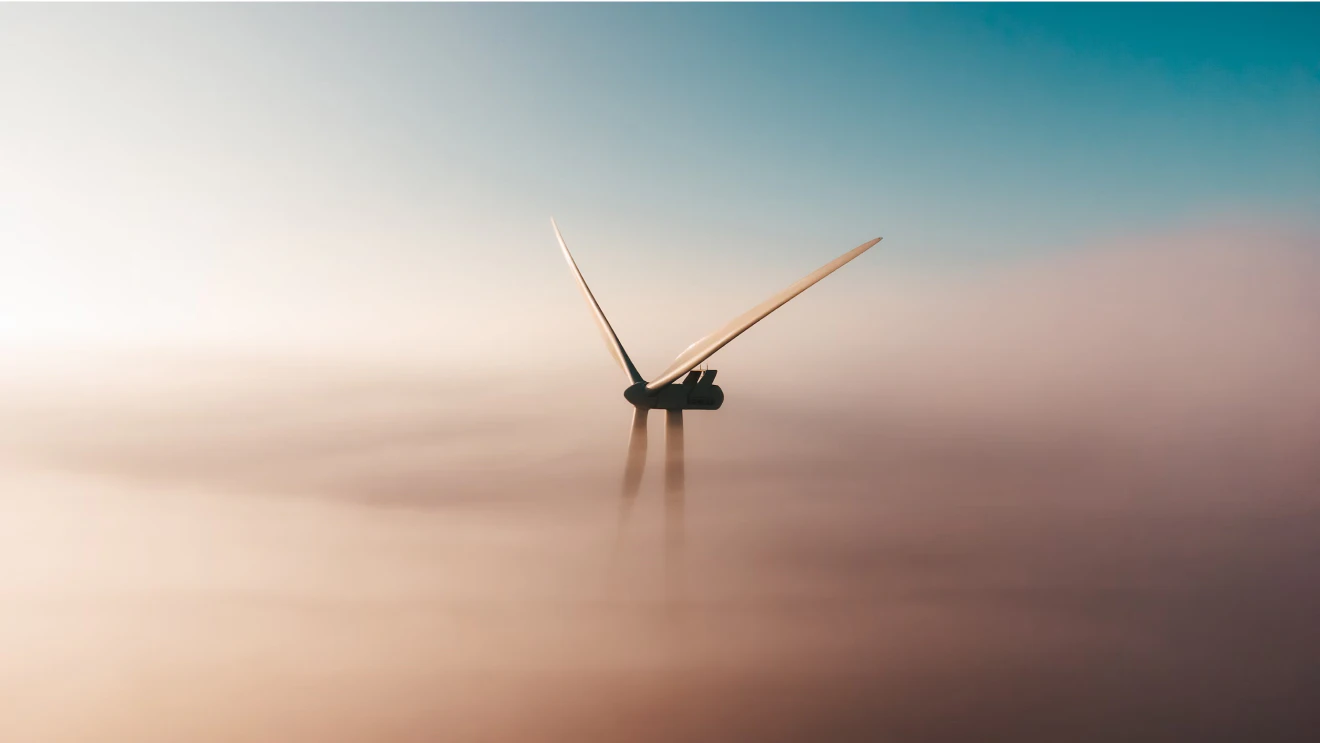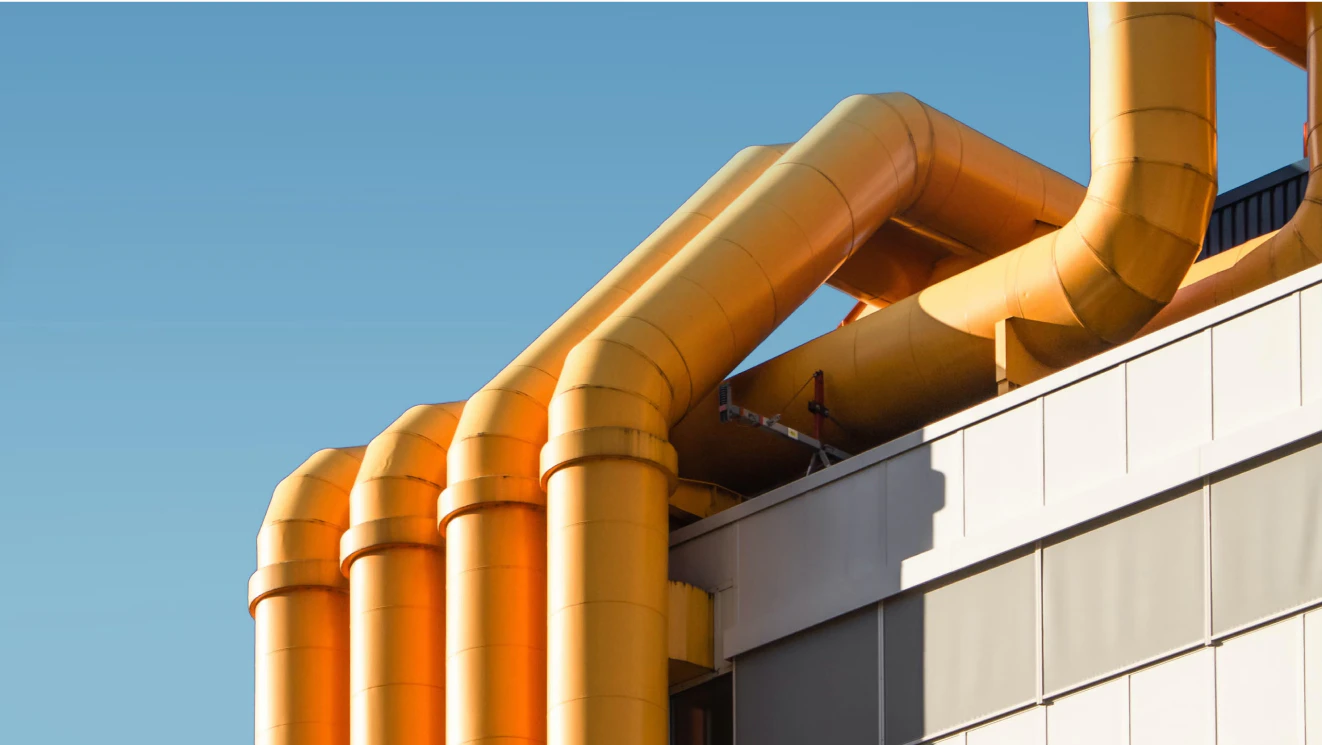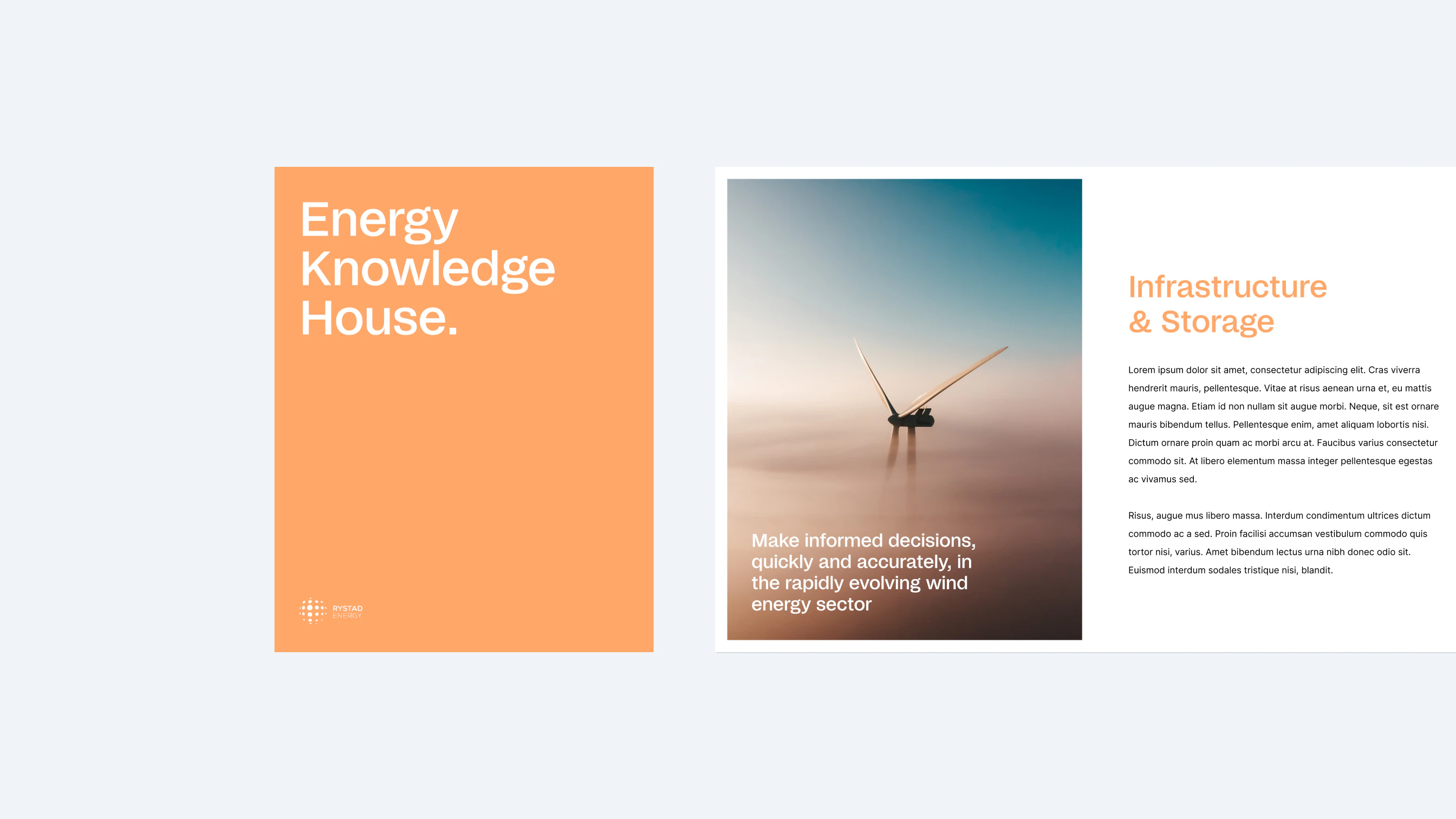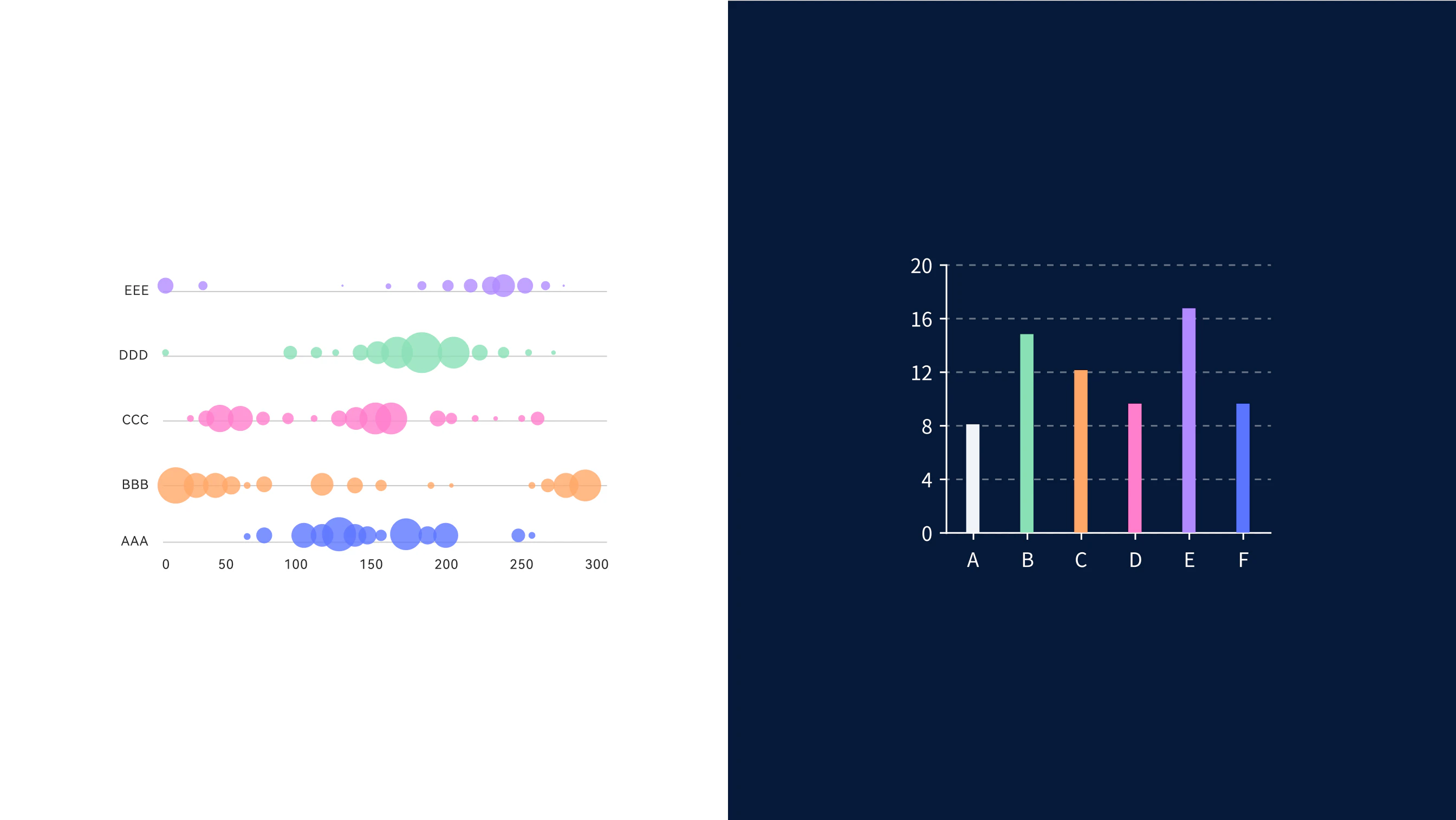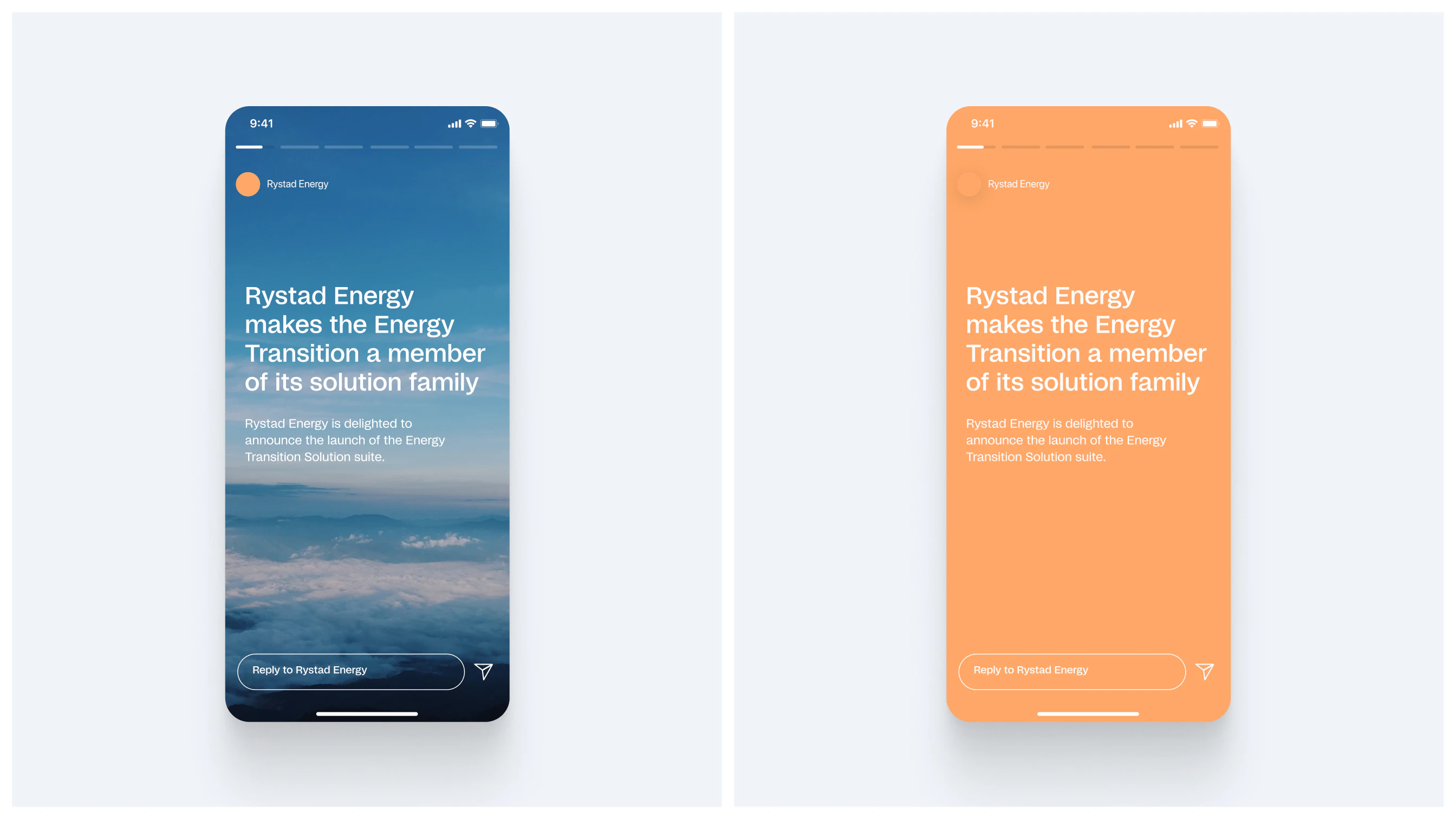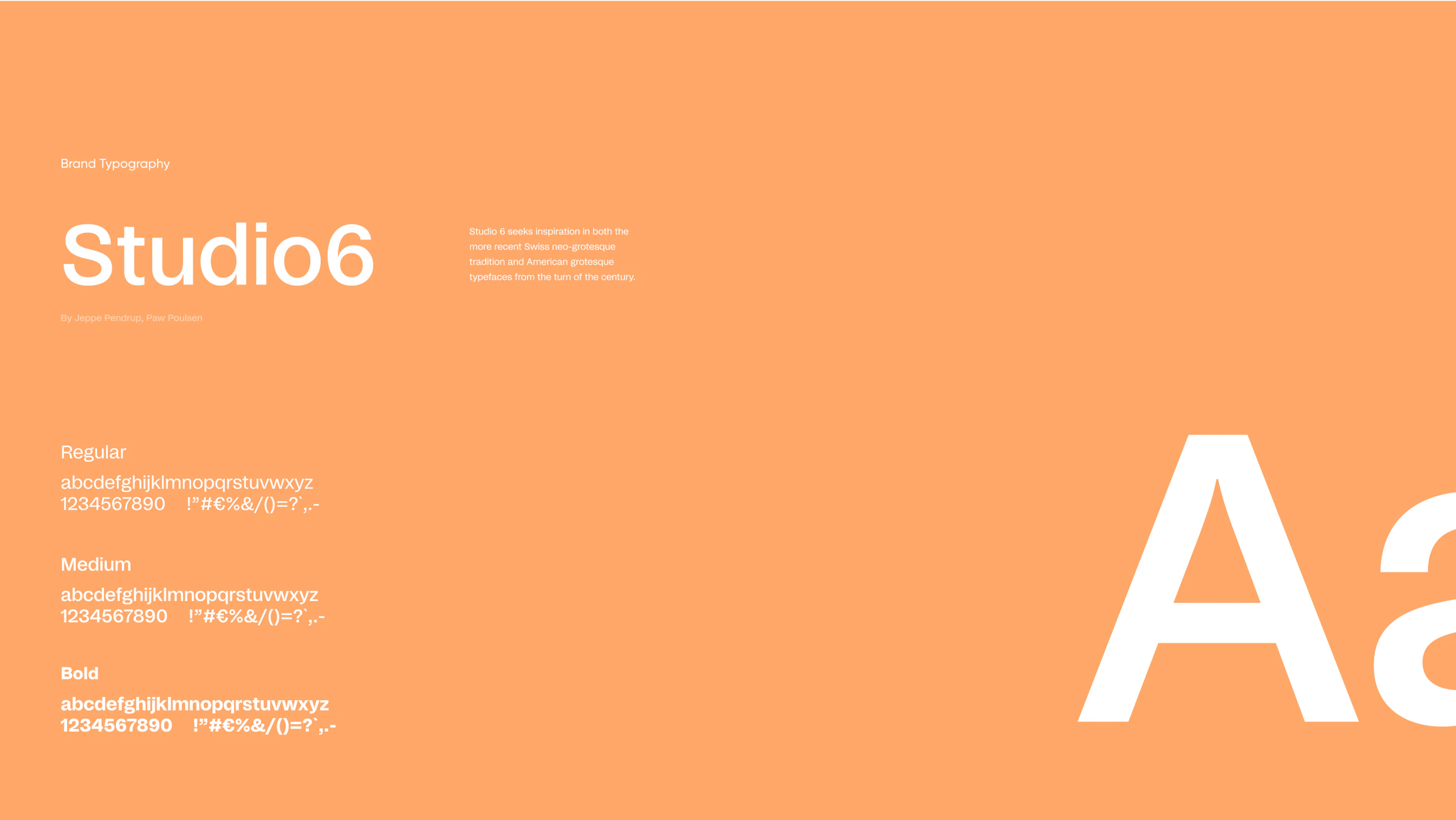 With over 90 products, Rystad Energy's navigation helped qualify leads and create relevant entry points for various industries.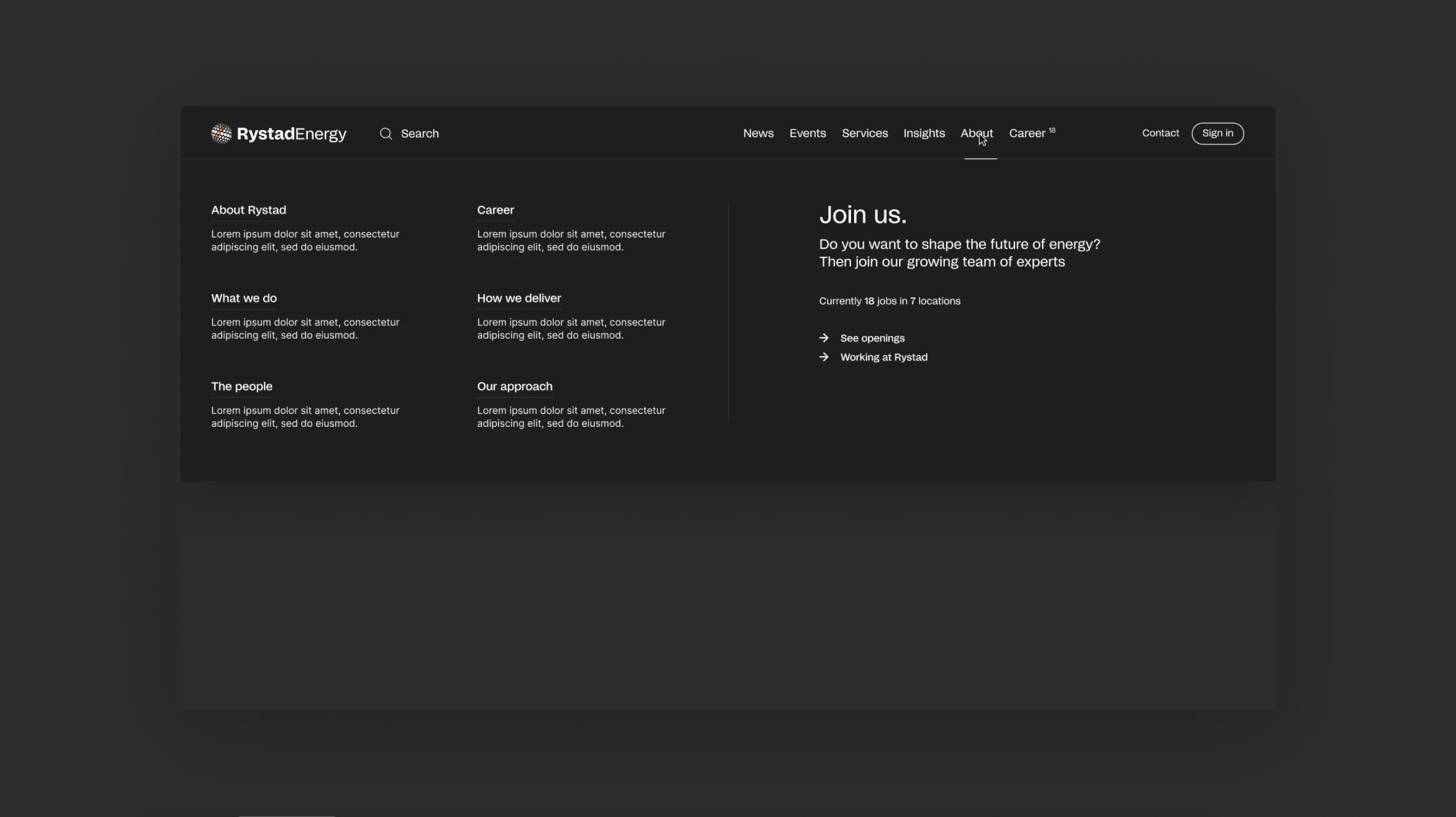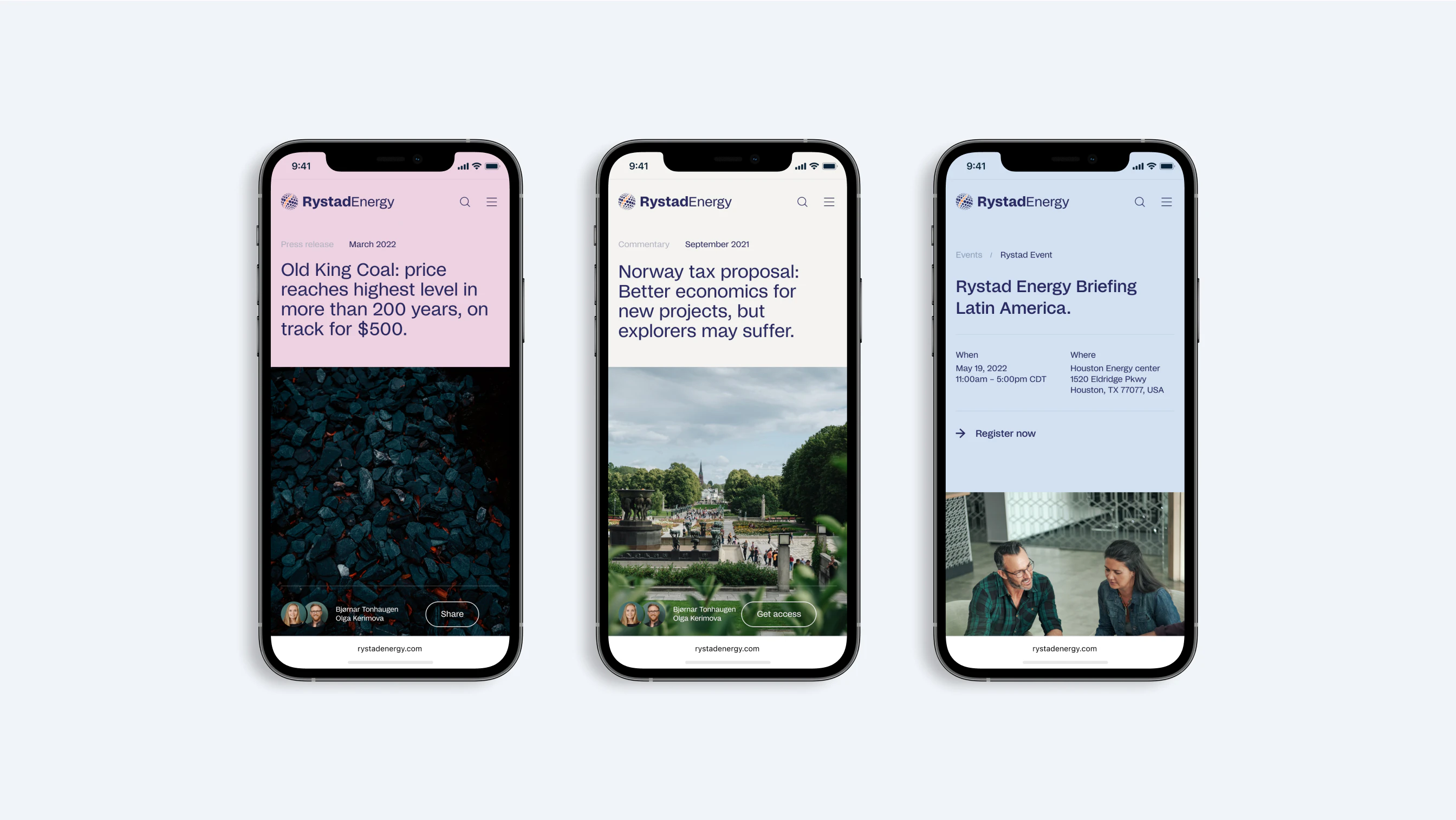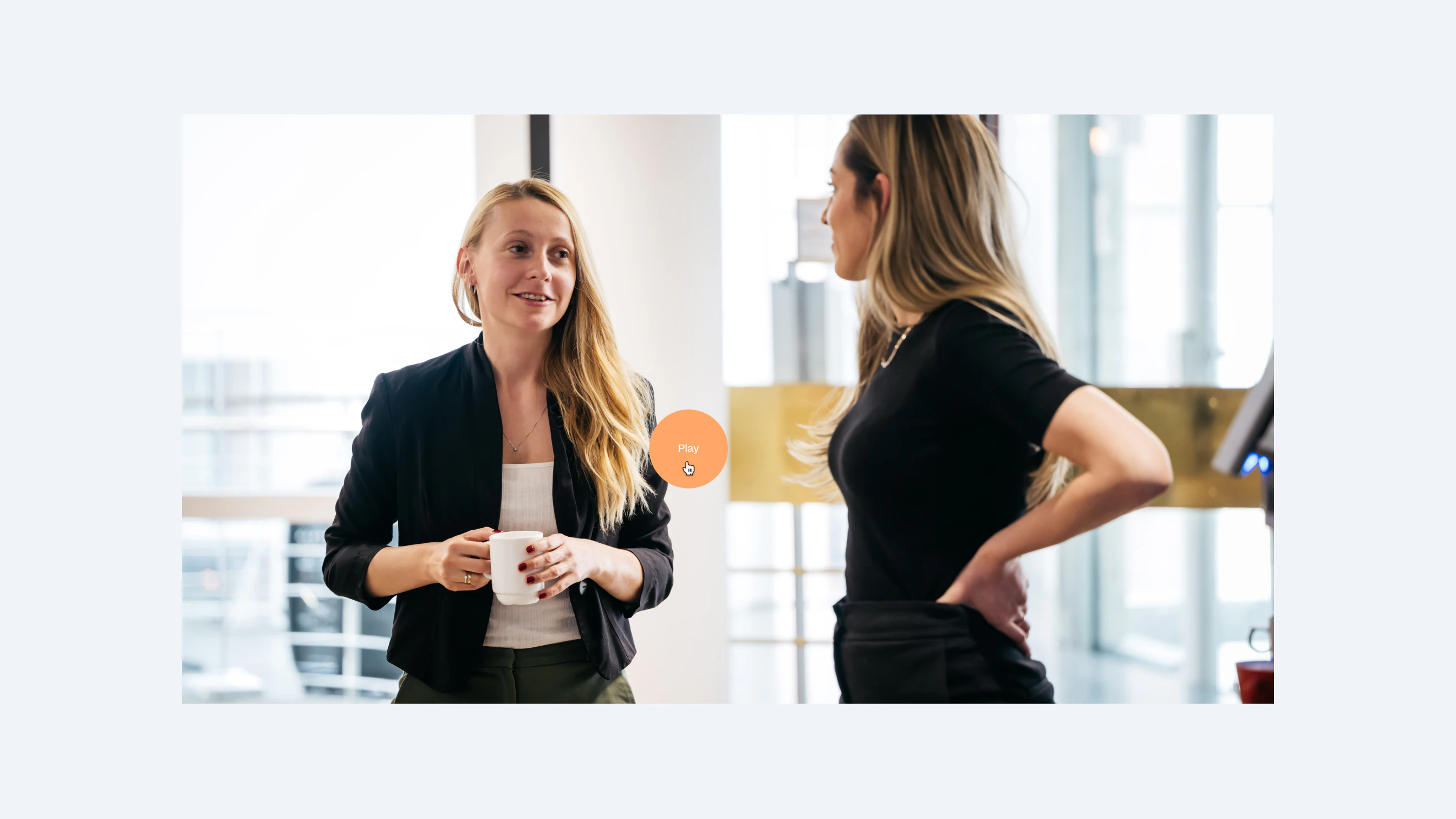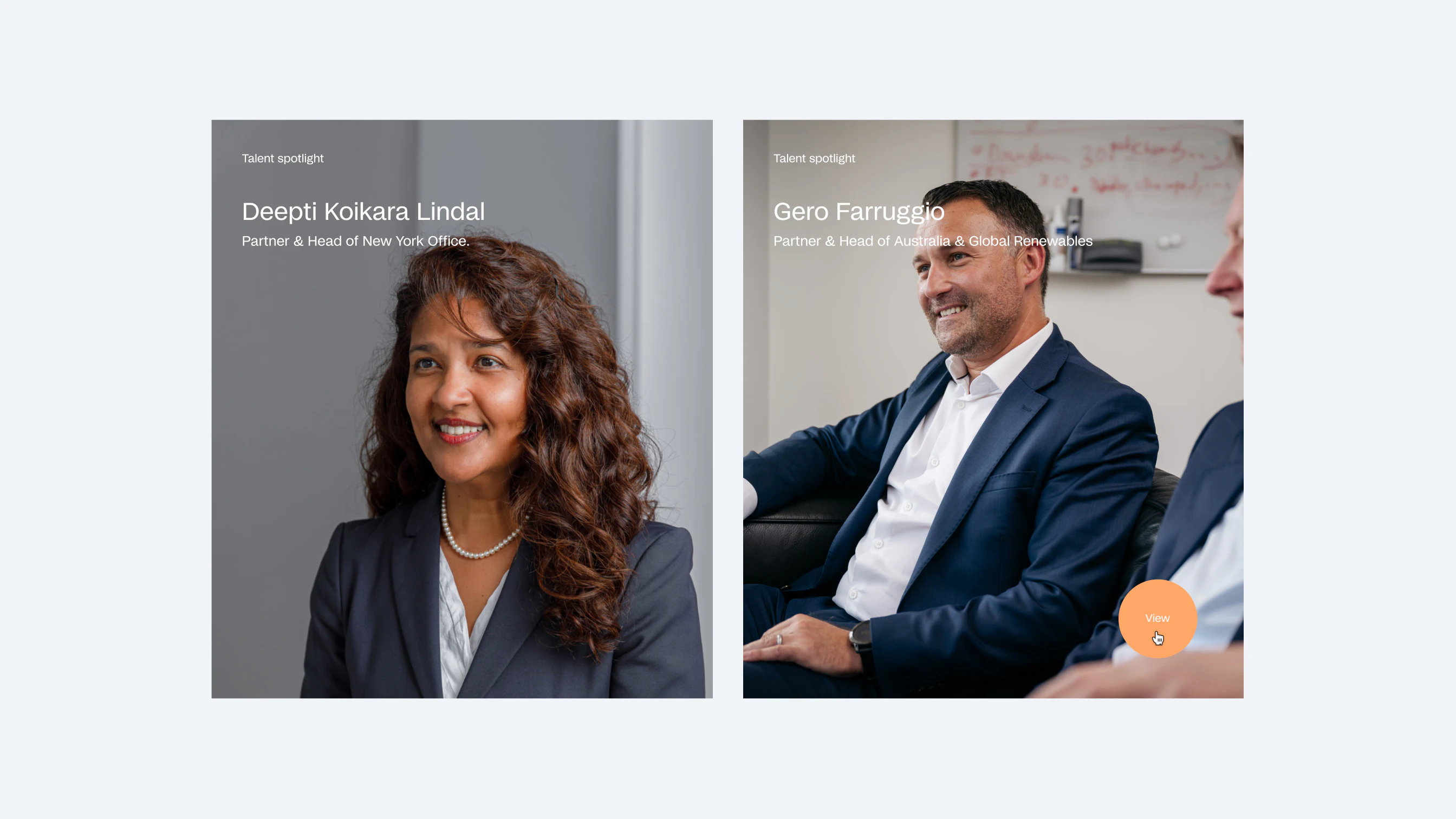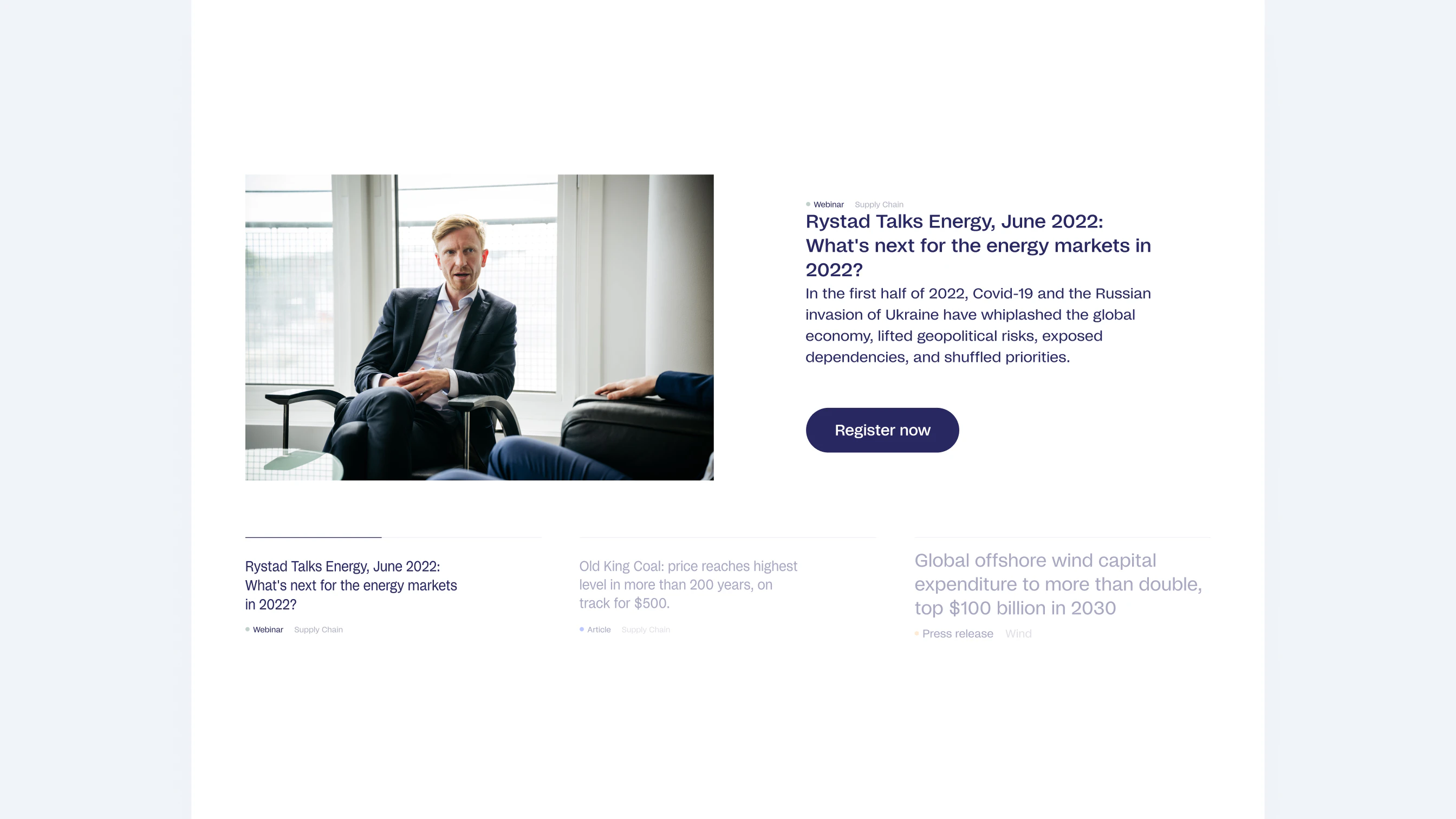 Kudos to
Project Manager / Mathilde Ive
Designer / Søren Schrøder
Designer / Julie Elgaard
Strategist / Sofie Henriksen
Strategist / Gabby Olivas