REMA 1000
Nationwide 
online shopping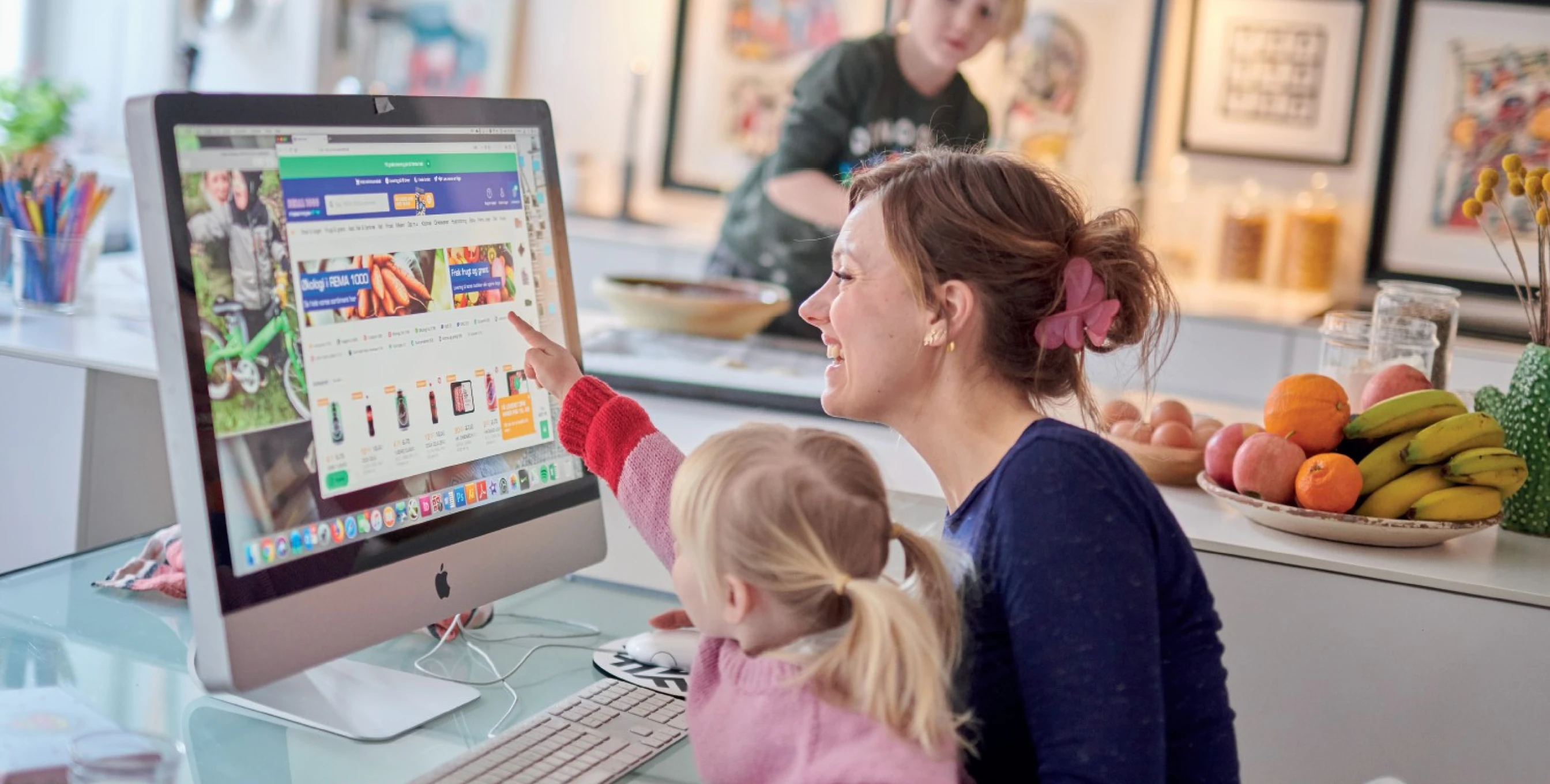 Client: REMA 1000
Timespan: Jan '17 - Jan '18
Key Focus: E-commerce Design
With online grocery shopping consistently on the rise and a pandemic encouraging more to shop from home, the business model became attractive for many. However, running an online supermarket comes with a high price tag and a complex logistics system. To challenge the traditional model, REMA 1000 and Vigo created a solution that would engage local shoppers and decentralize the work to create shorter delivery times, lower environmental impact, provide a new income stream, and boost the economy of local grocery stores. The new app allowed REMA 1000 online shoppers to submit shopping tasks, and enable local shoppers to take the task, purchase in their REMA 1000 store, and deliver the goods to the customer.
90%
of all orders are delivered by foot or bike
100.000+
Active users on the platform after only 3 years
Sustainable
The service makes e-commerce,
 local, personal and sustainable.
Countrywide
Delivery of fresh groceries made possible with technology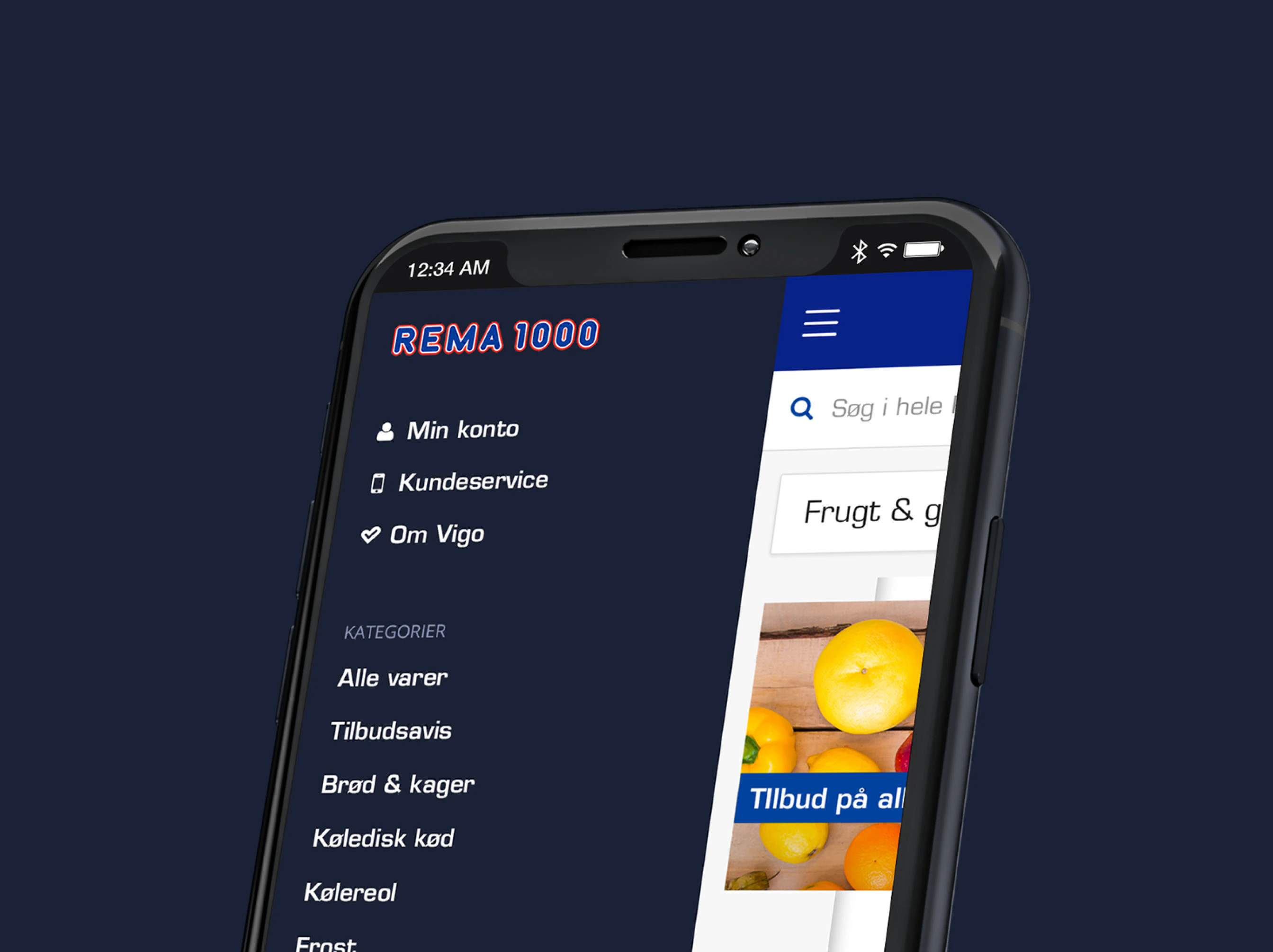 Easy shopping from the phone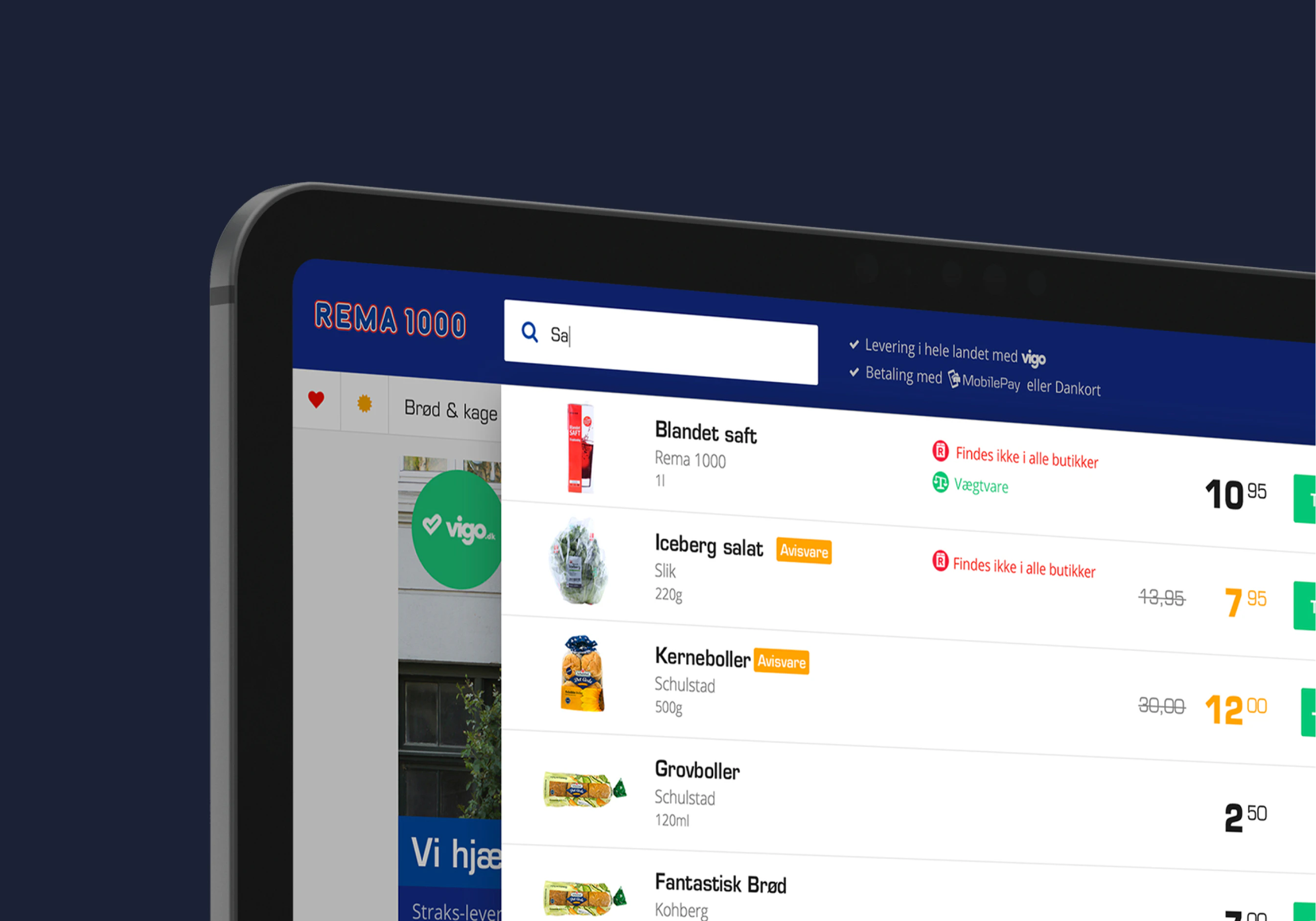 The powerful search functionality and 'Add to basket' directly from search make shopping a breeze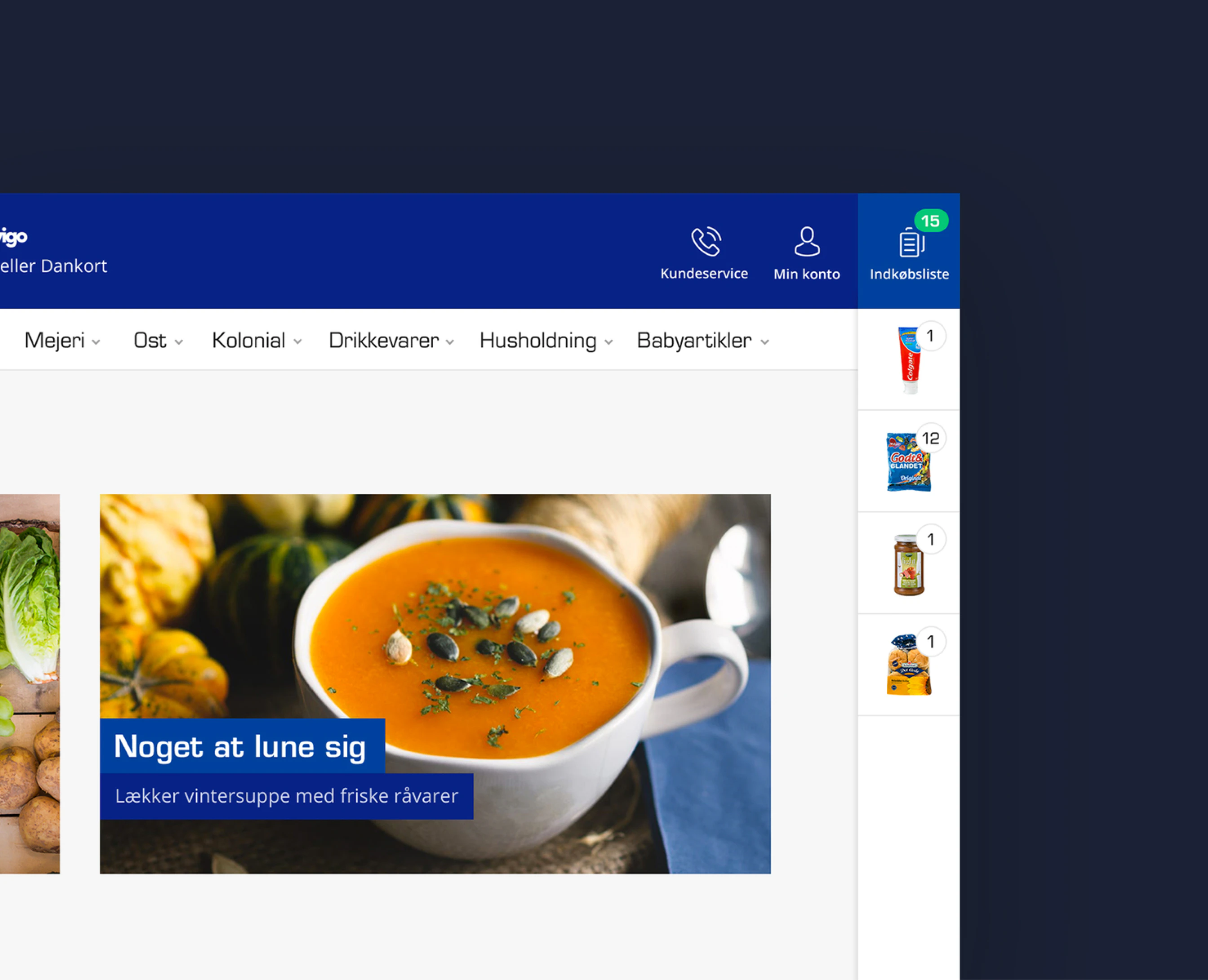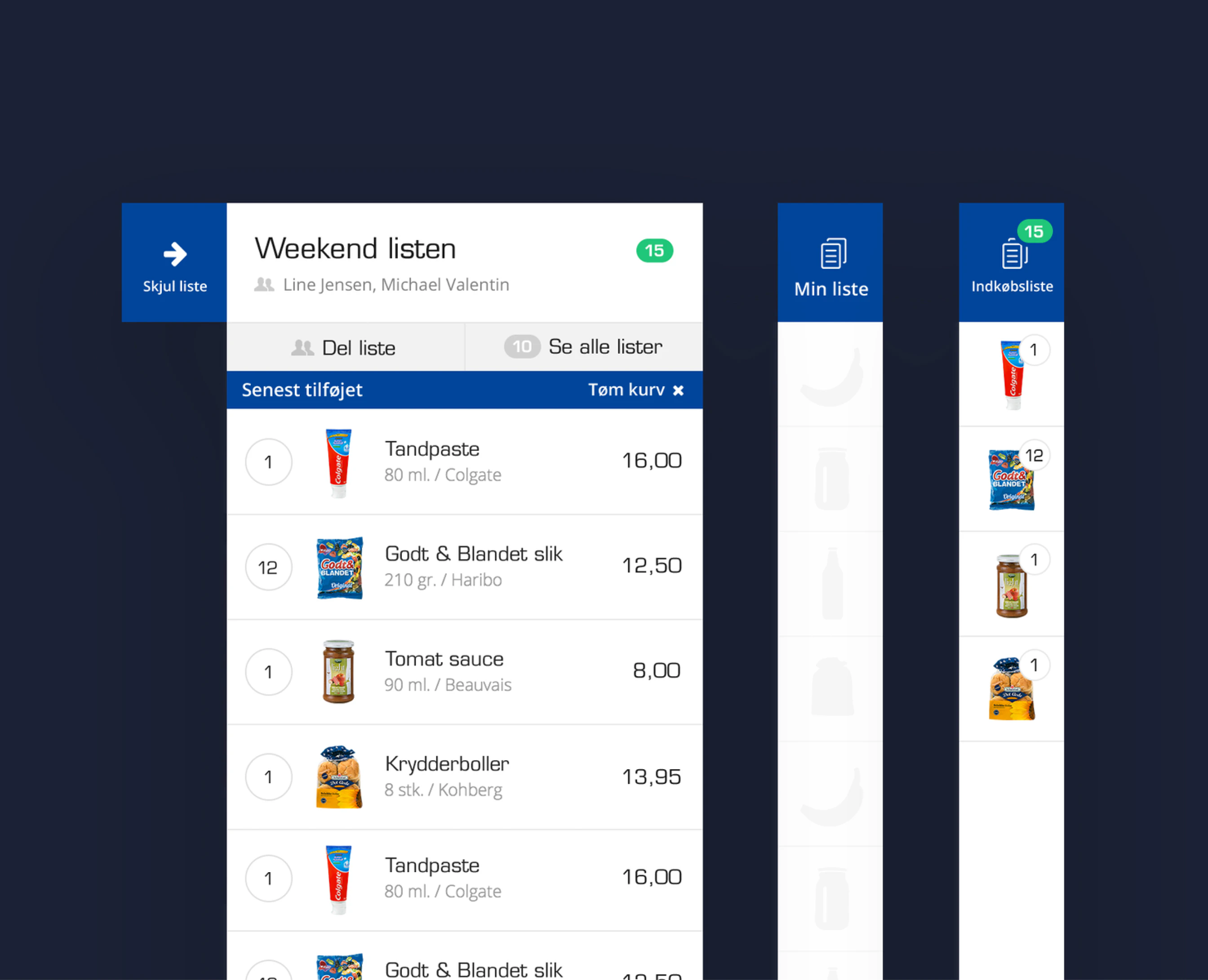 Easy overview of your cart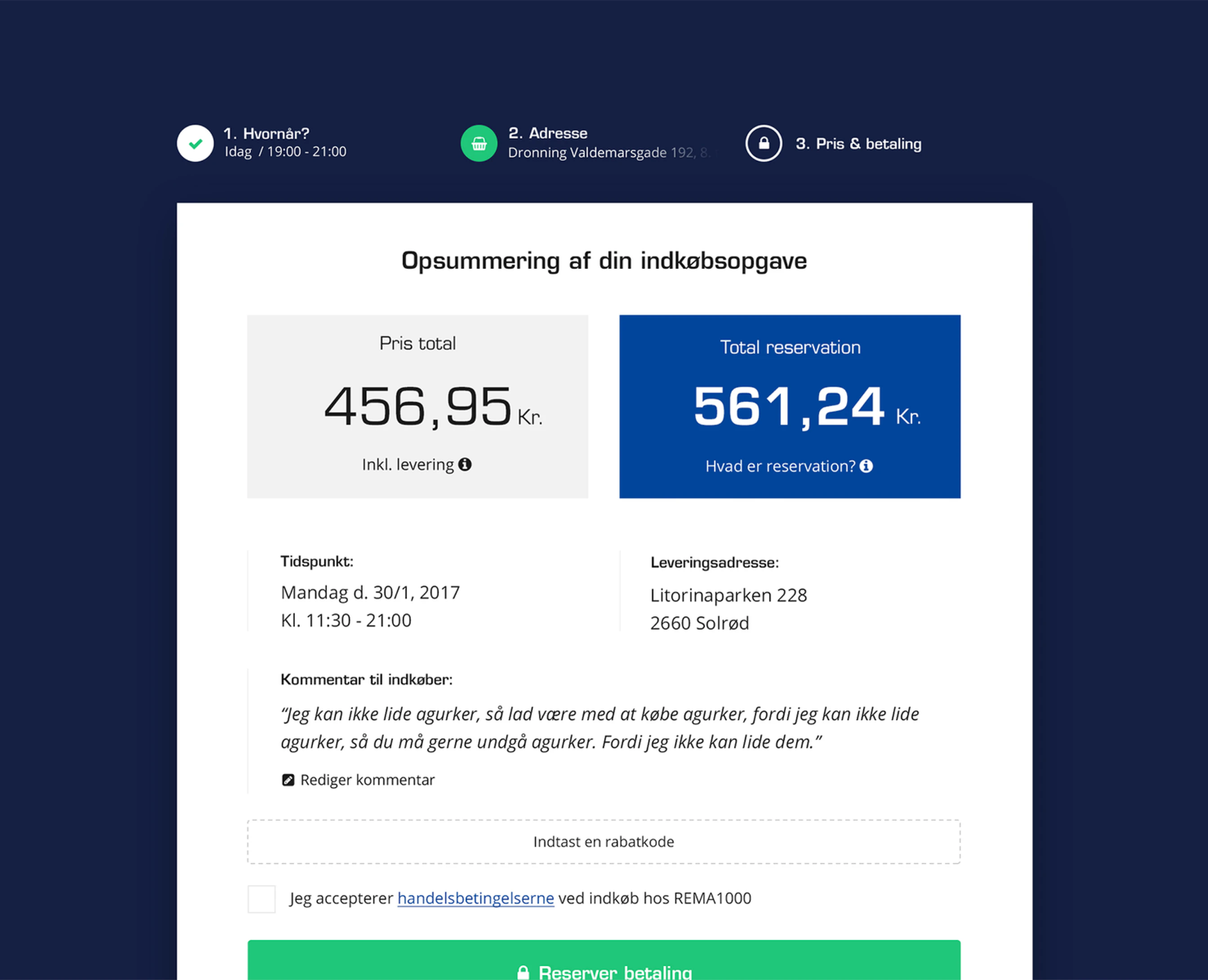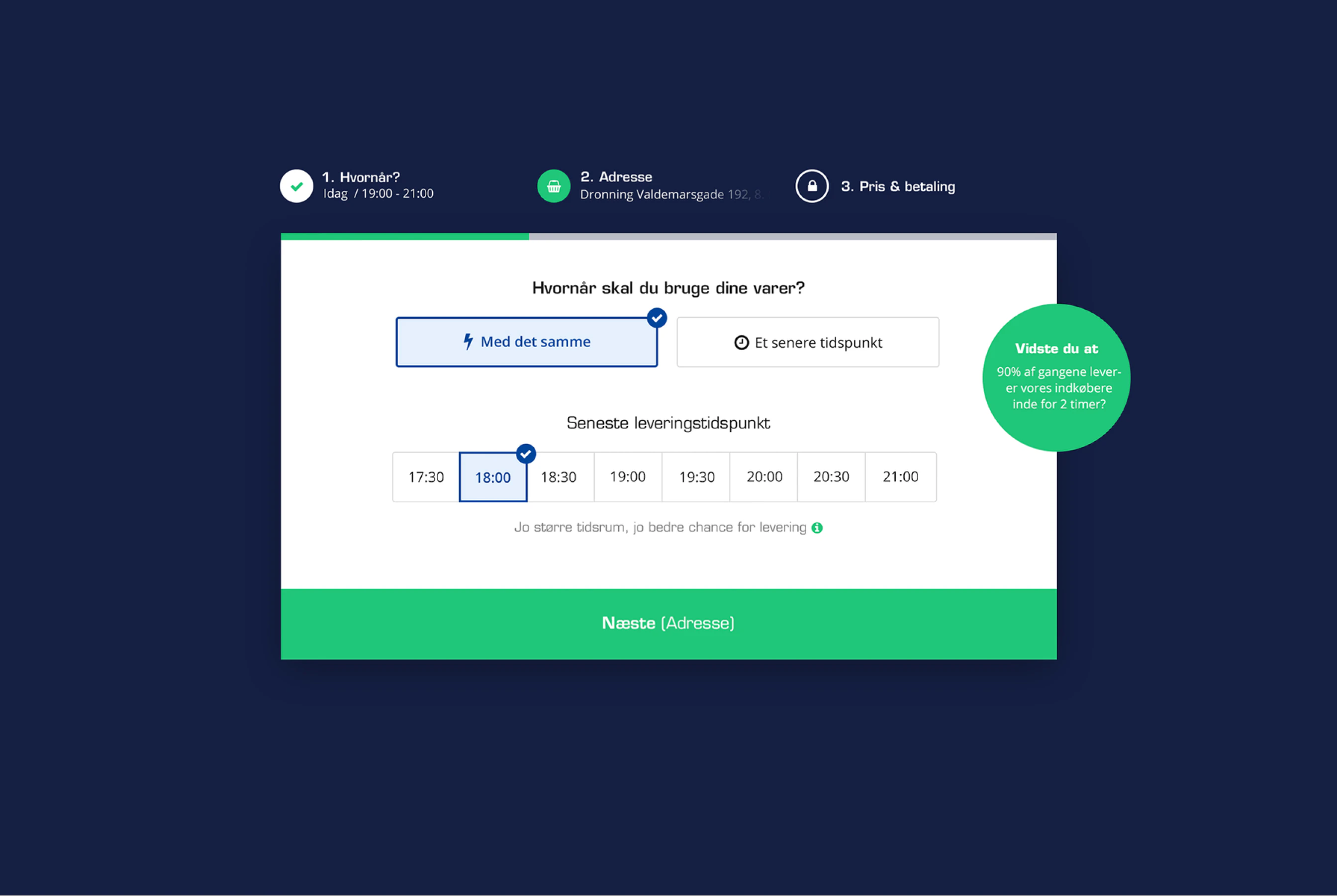 Handling the communication between shopper and customer throughout the experience.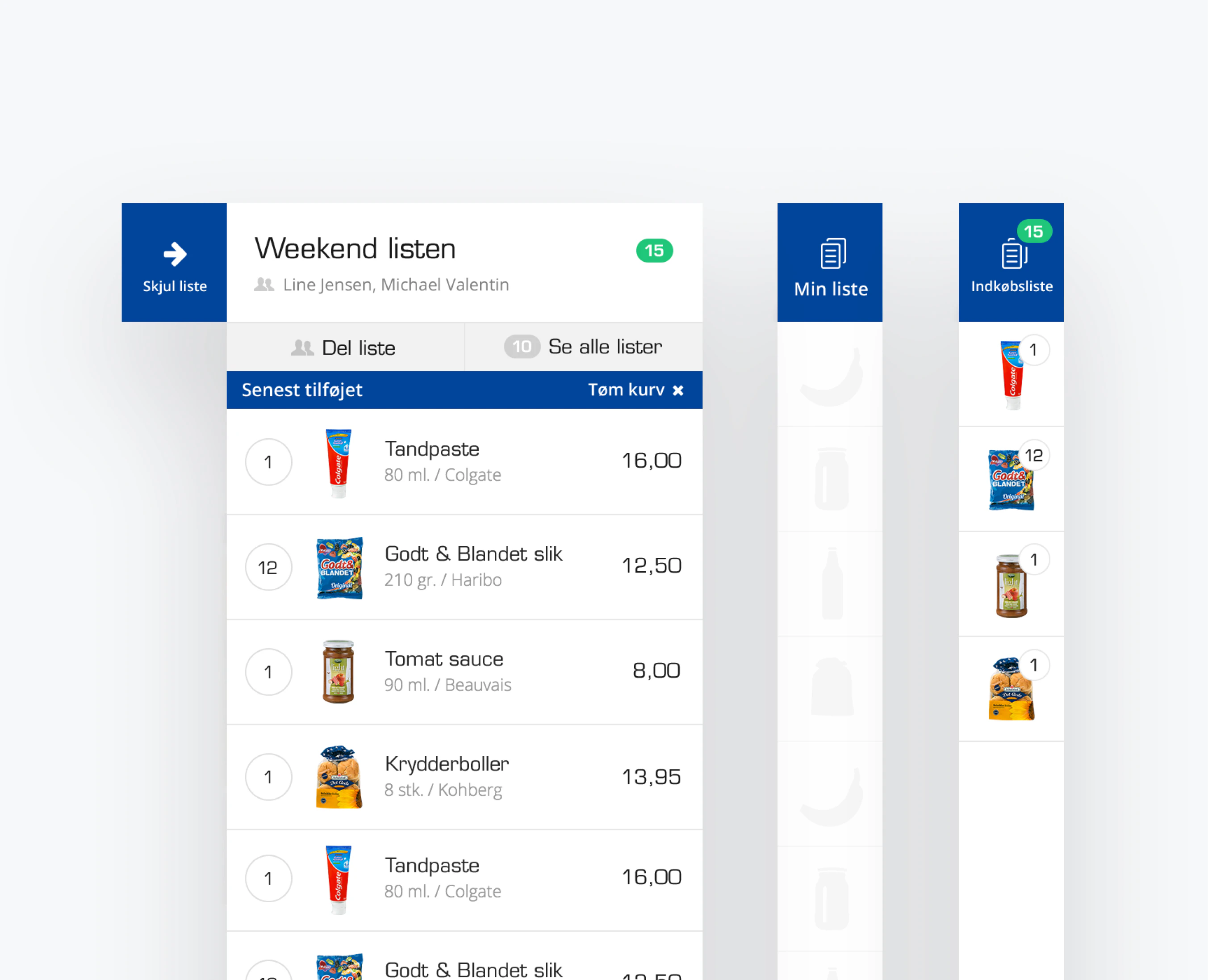 Bringing the ease and familiarity of physical shopping into the digital universe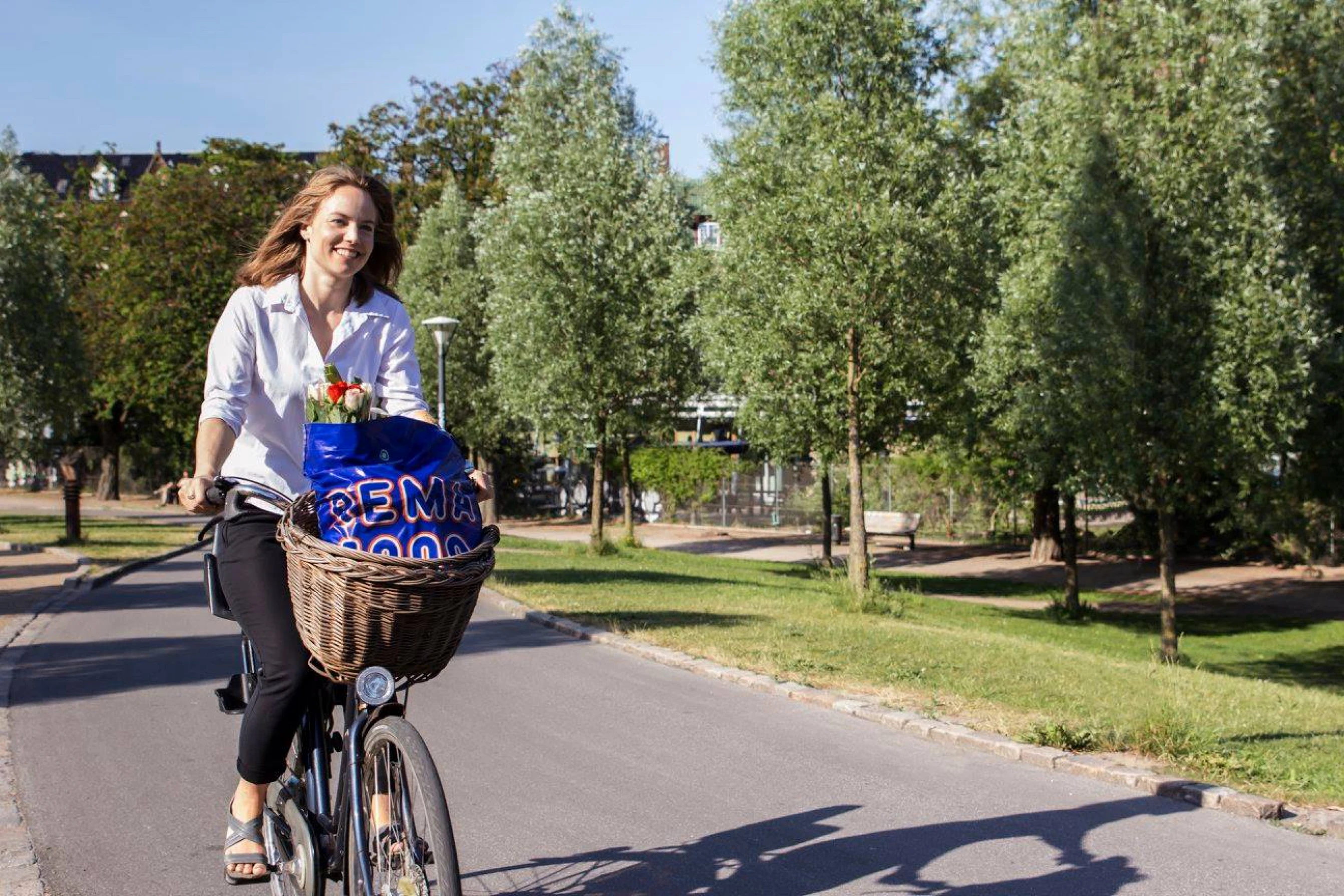 The innovation team was set up as an independent unit (Vigo), owned by Rema1000. While funded by Rema1000, the new business unit's independent nature allows for rapid experimentation outside normal corporate structures.
Kudos to
Client Lead / Michael Valentin
Lead Design / Søren Schrøder
Design / Alexander Spliid
Web app lead / Michael Valentin
Mobile app and backend / Novasa