Northstake
Building the economies of tomorrow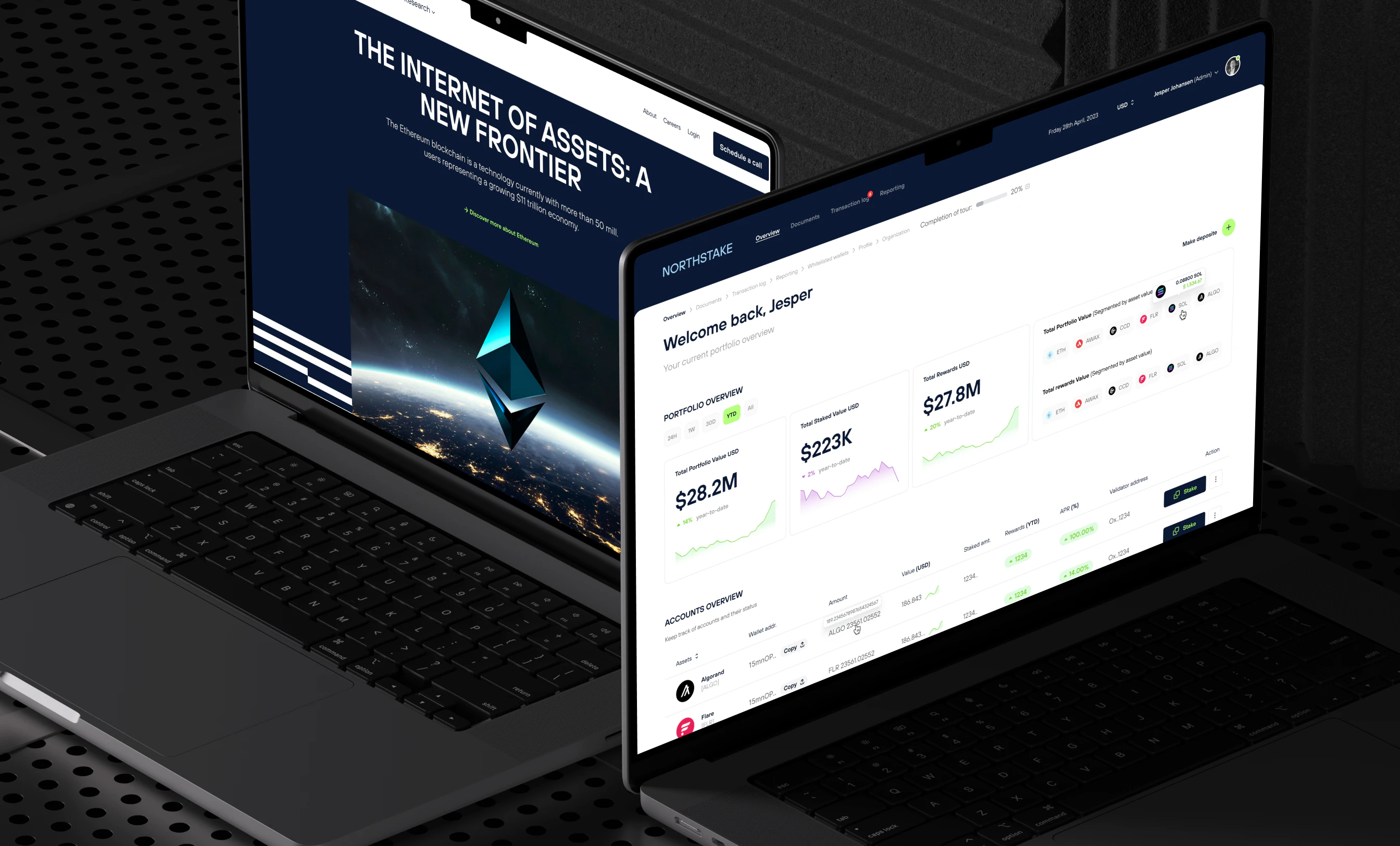 Client: Northstake
Timespan: Jan '23 - May '23
Key Focus: Brand, visual identity, web design and platform design
Northstake is a pioneering new crypto asset staking partner for institutional investors, creating secure crypto pathways for investors with high regulatory standards. With this new venture, they needed a whole new brand platform, visual identity, new website and staking platform - worthy of their unique place in the emerging market of digital economies. The approach was to build a brand with the flexibility to incorporate Northstake's different ambitions, harnessing the limitless feeling of Web3 - while referencing the familiar and trusted codes of established finance. The result is a brand that looks and sounds like nothing else in the industry.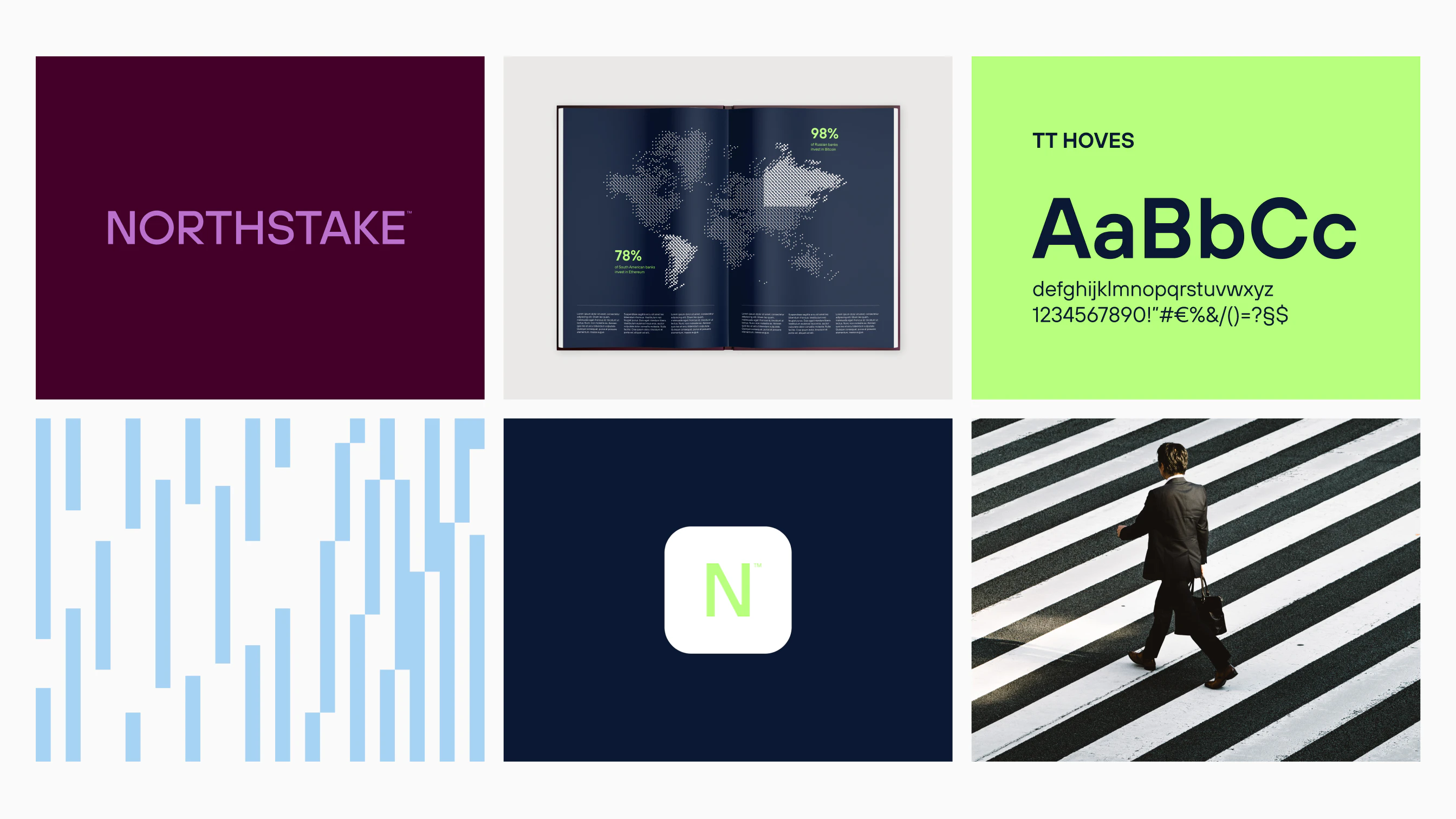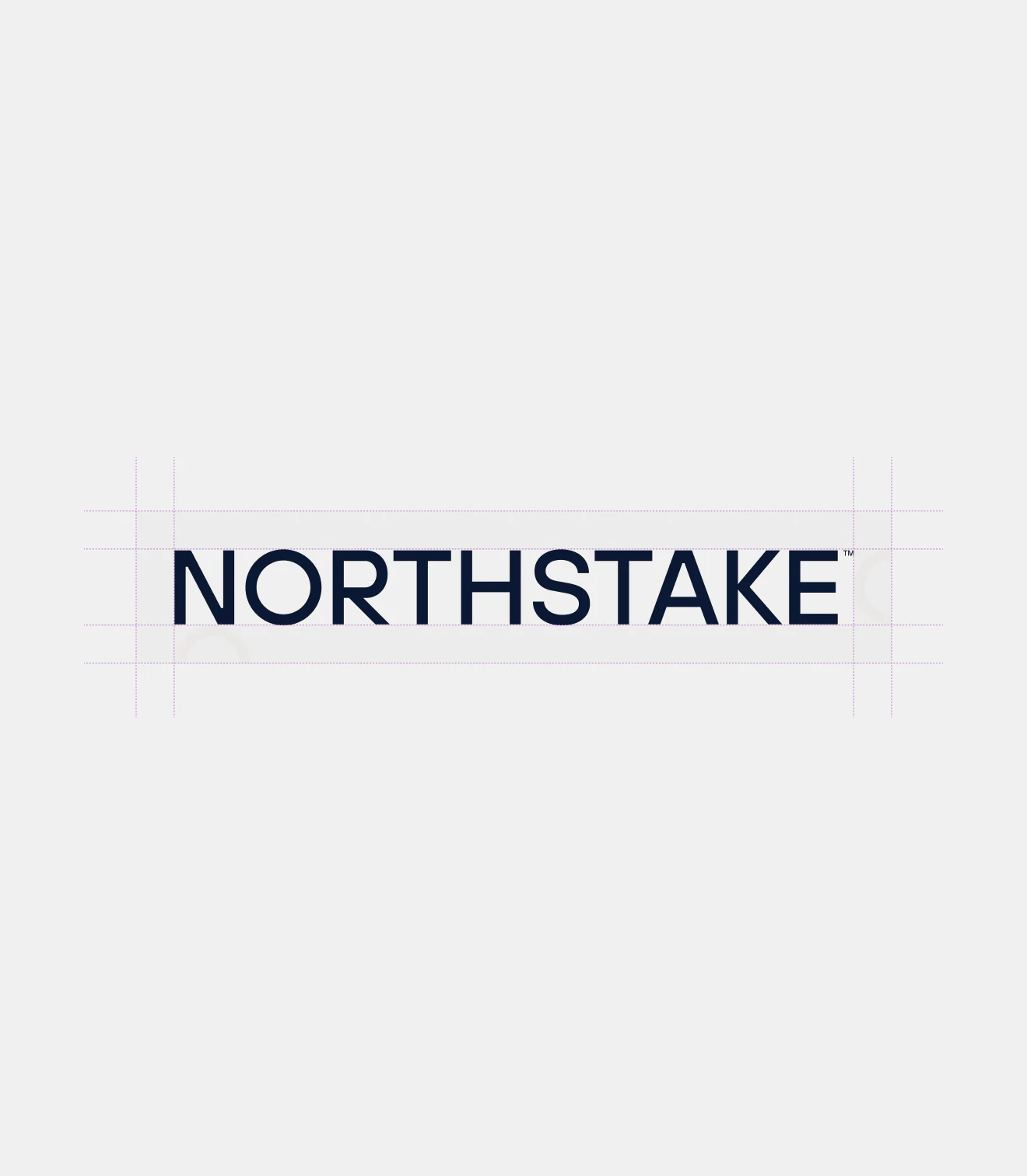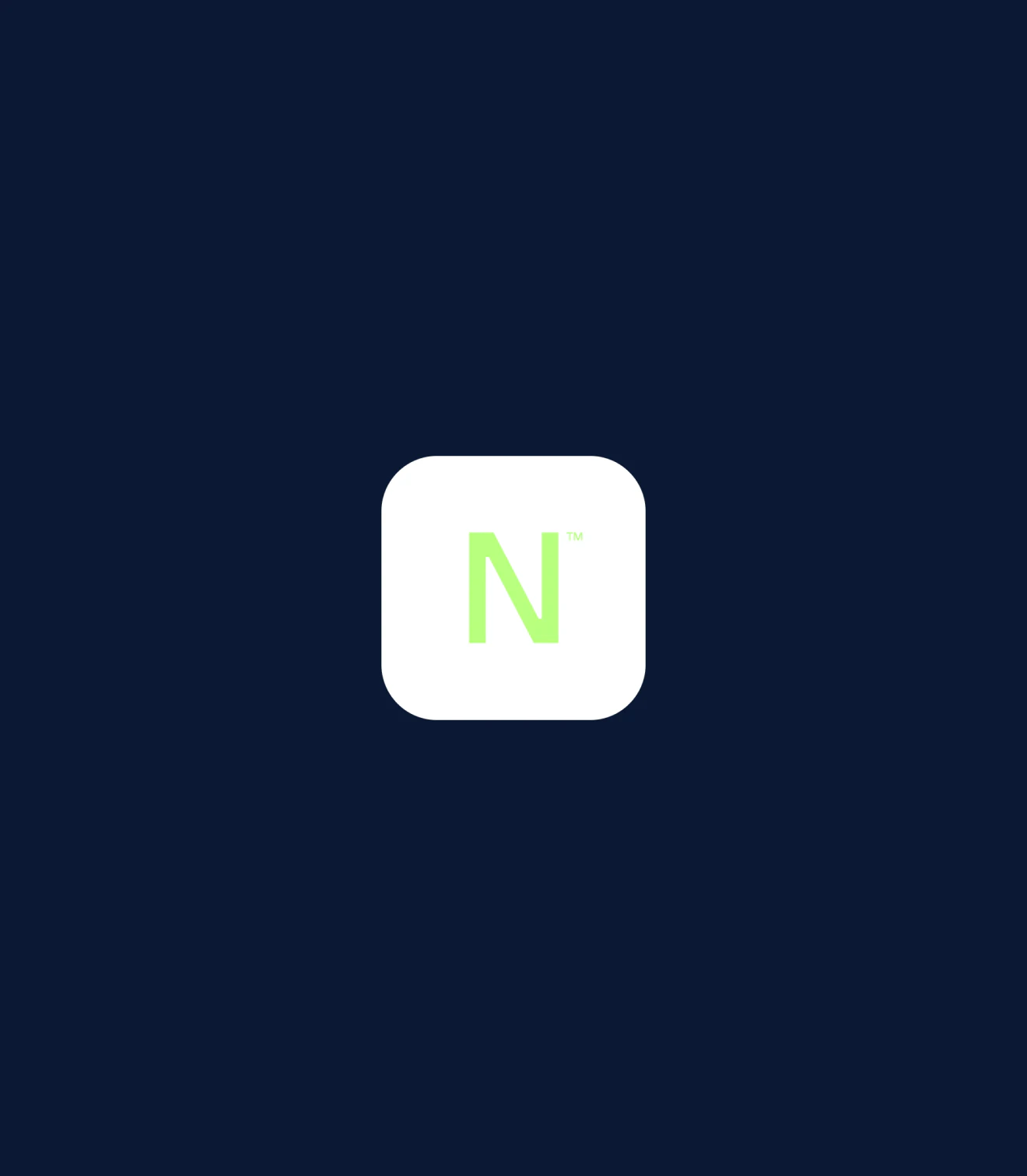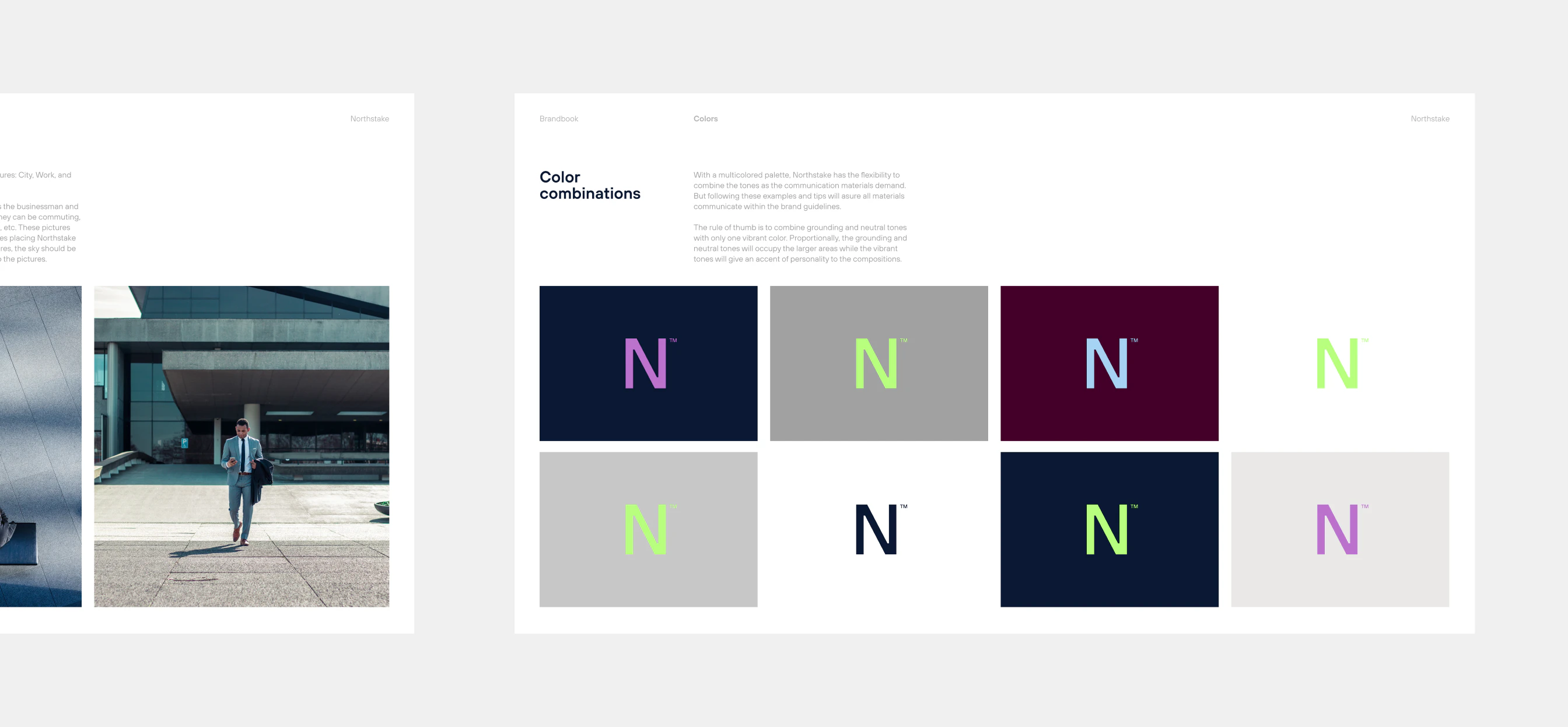 To allow Northstake to have the flexibility to resonate with a spectrum of audiences there is a large multi-colored palette to work from, coupled with guidelines for when to use them and in which combinations.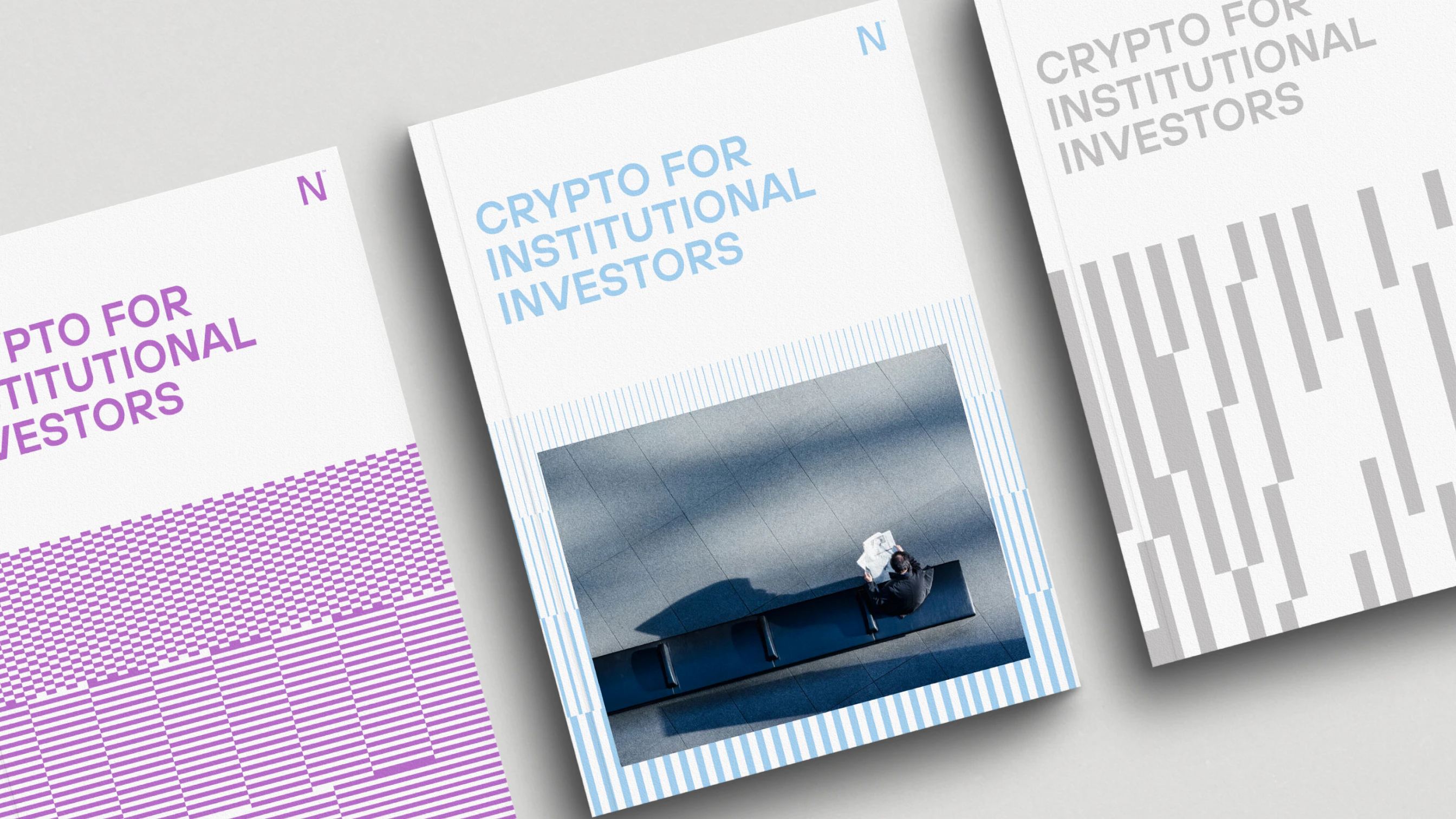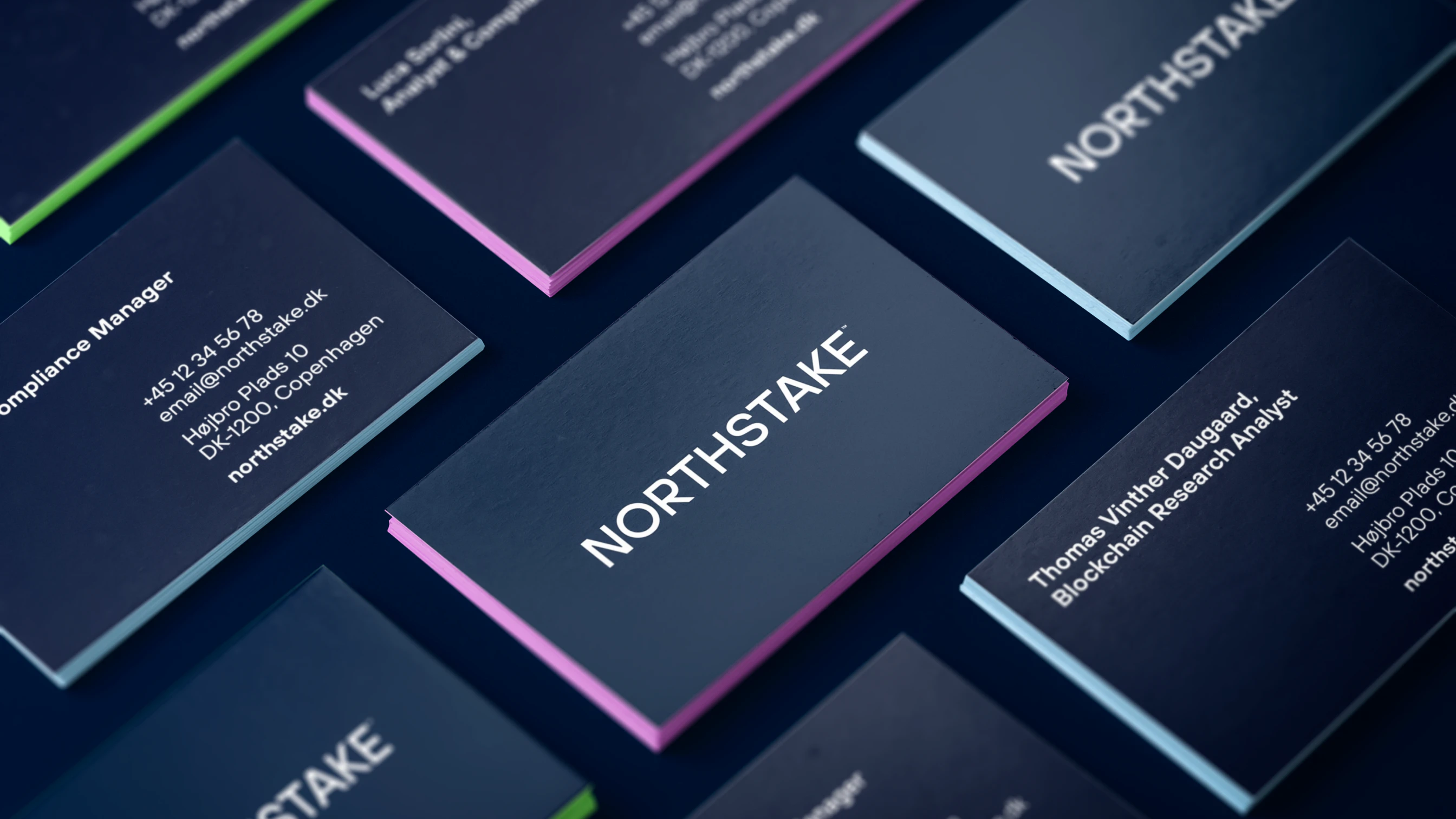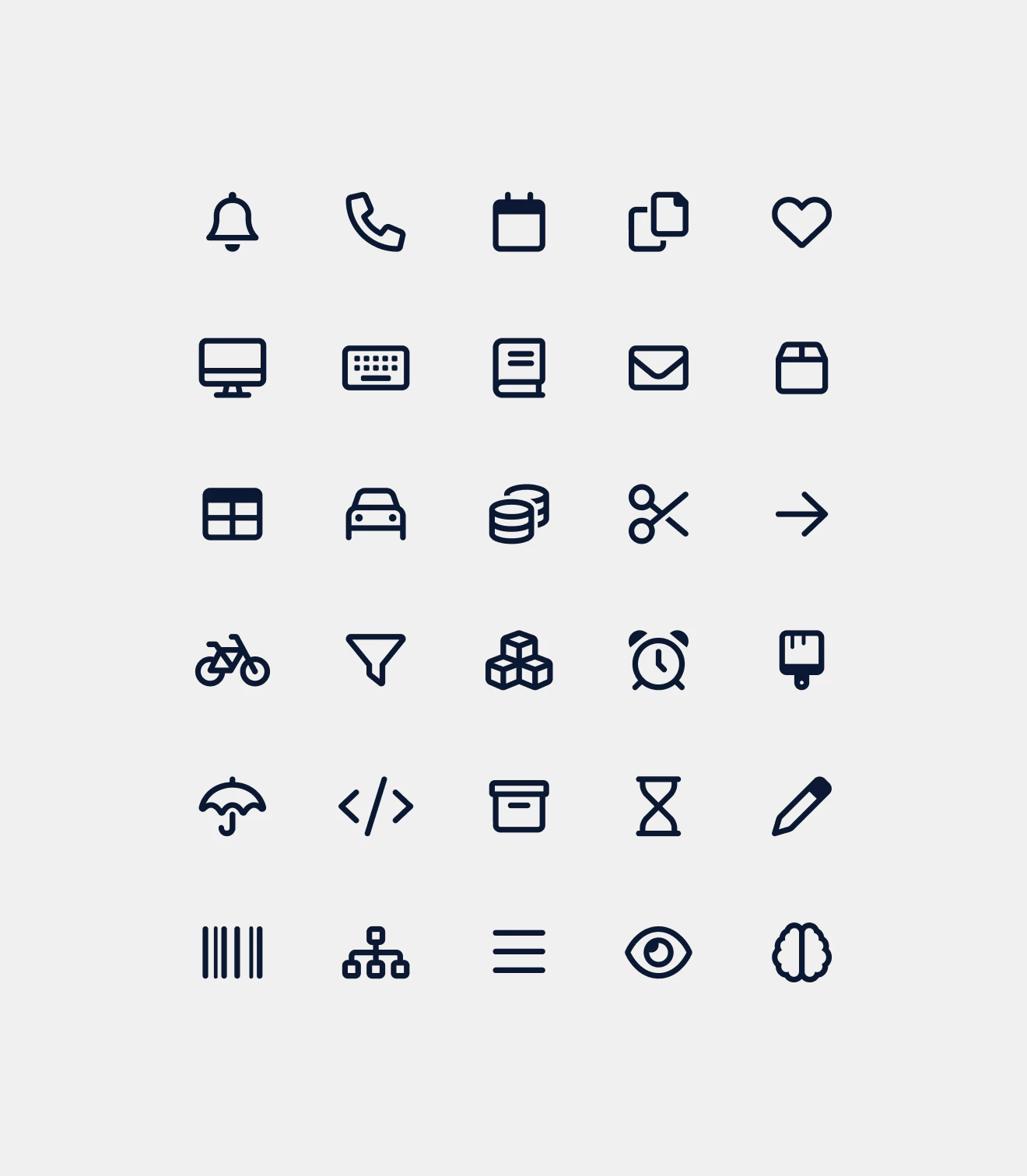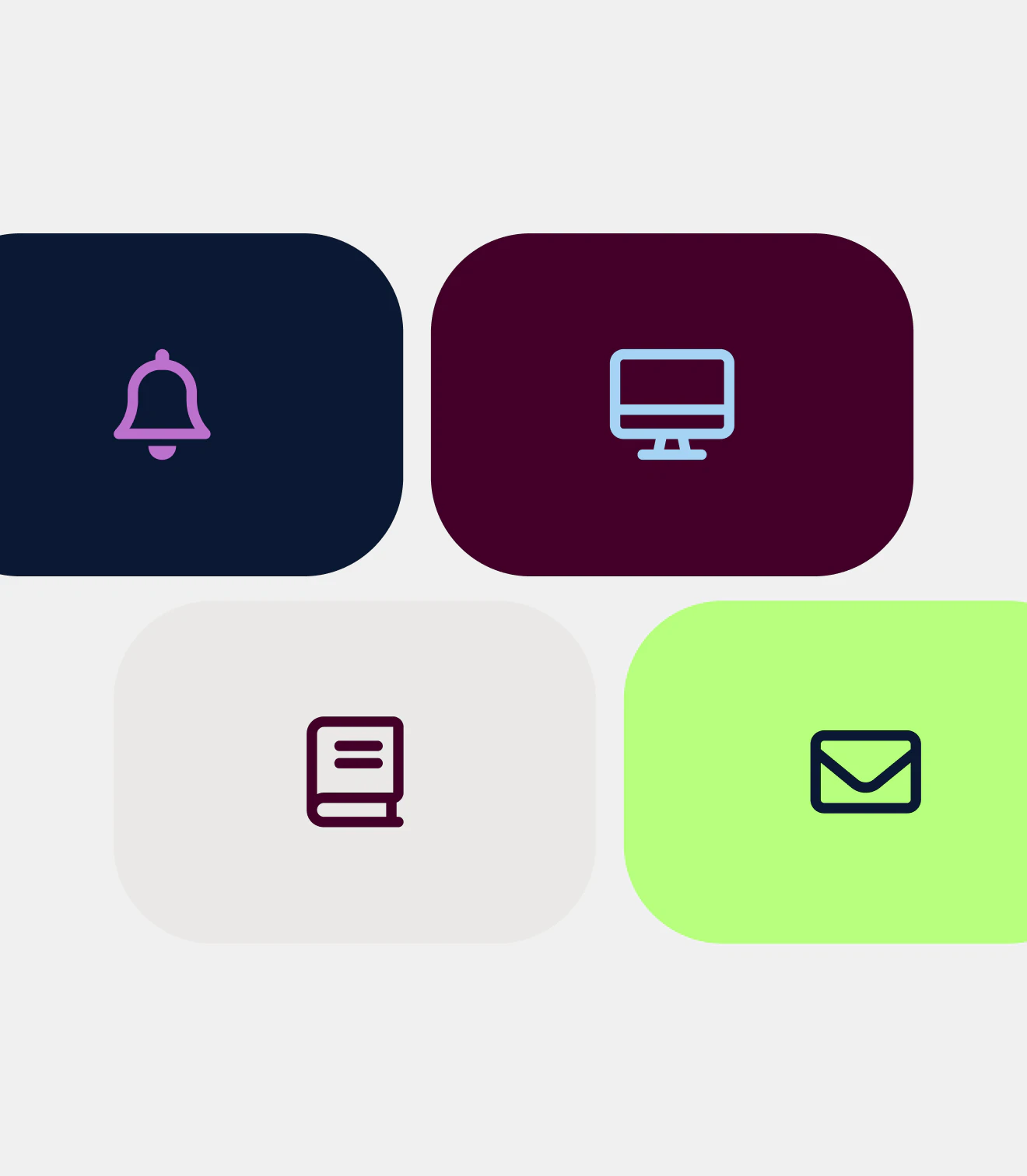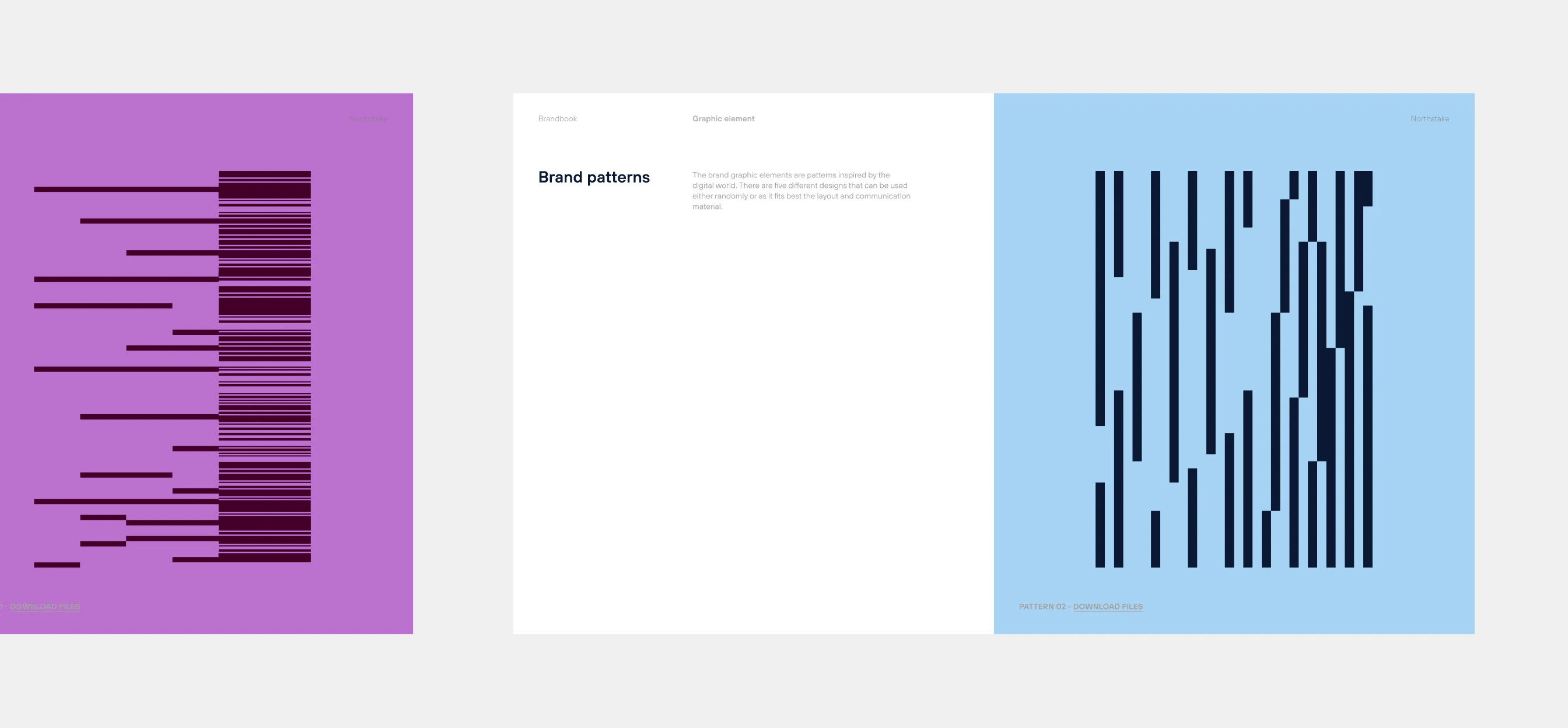 The bespoke brand graphics are inspired by the Web3 world. These five designs can be used throughout all content and touch-points, in a range of colors and can be overlayed on visuals.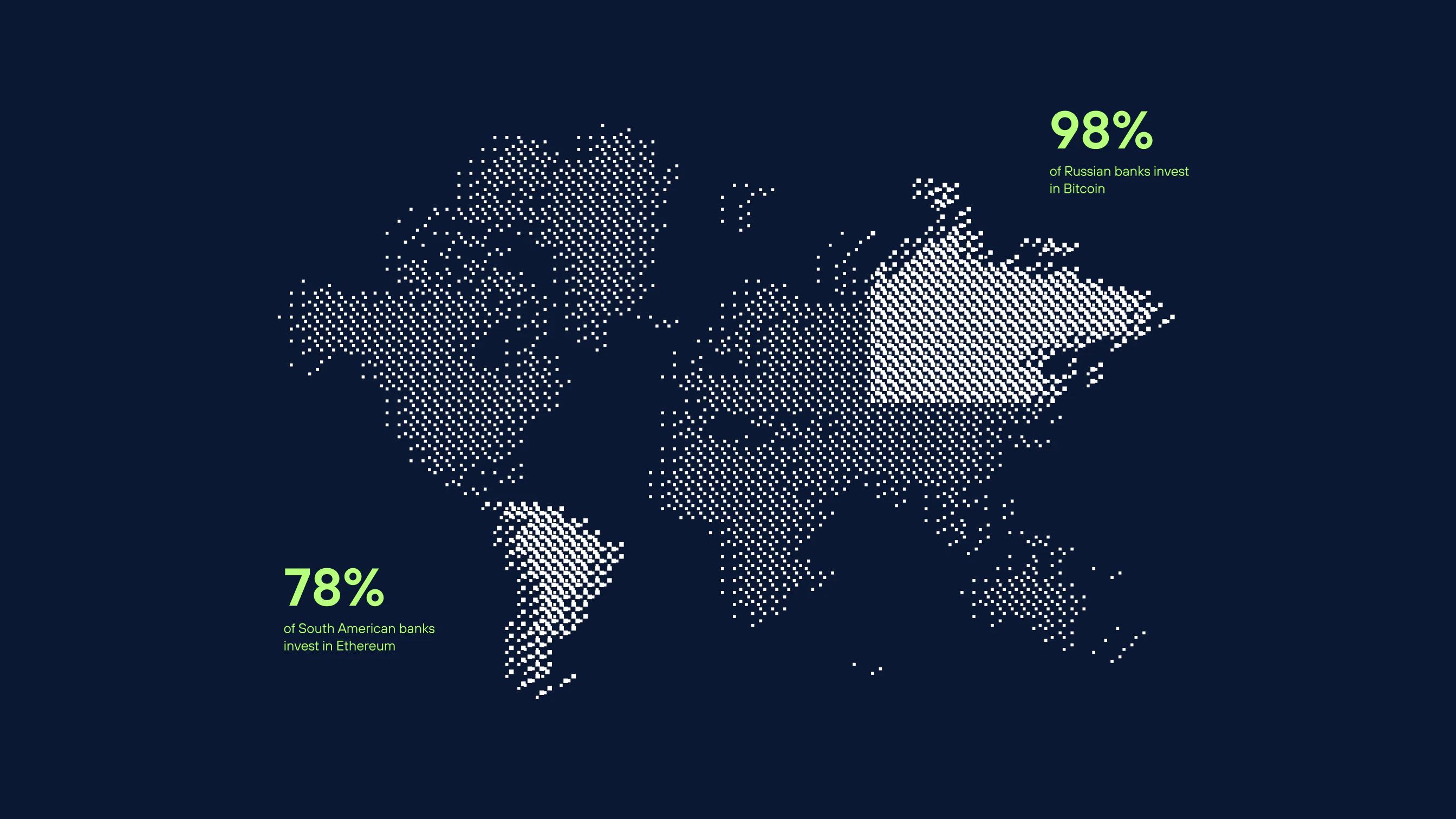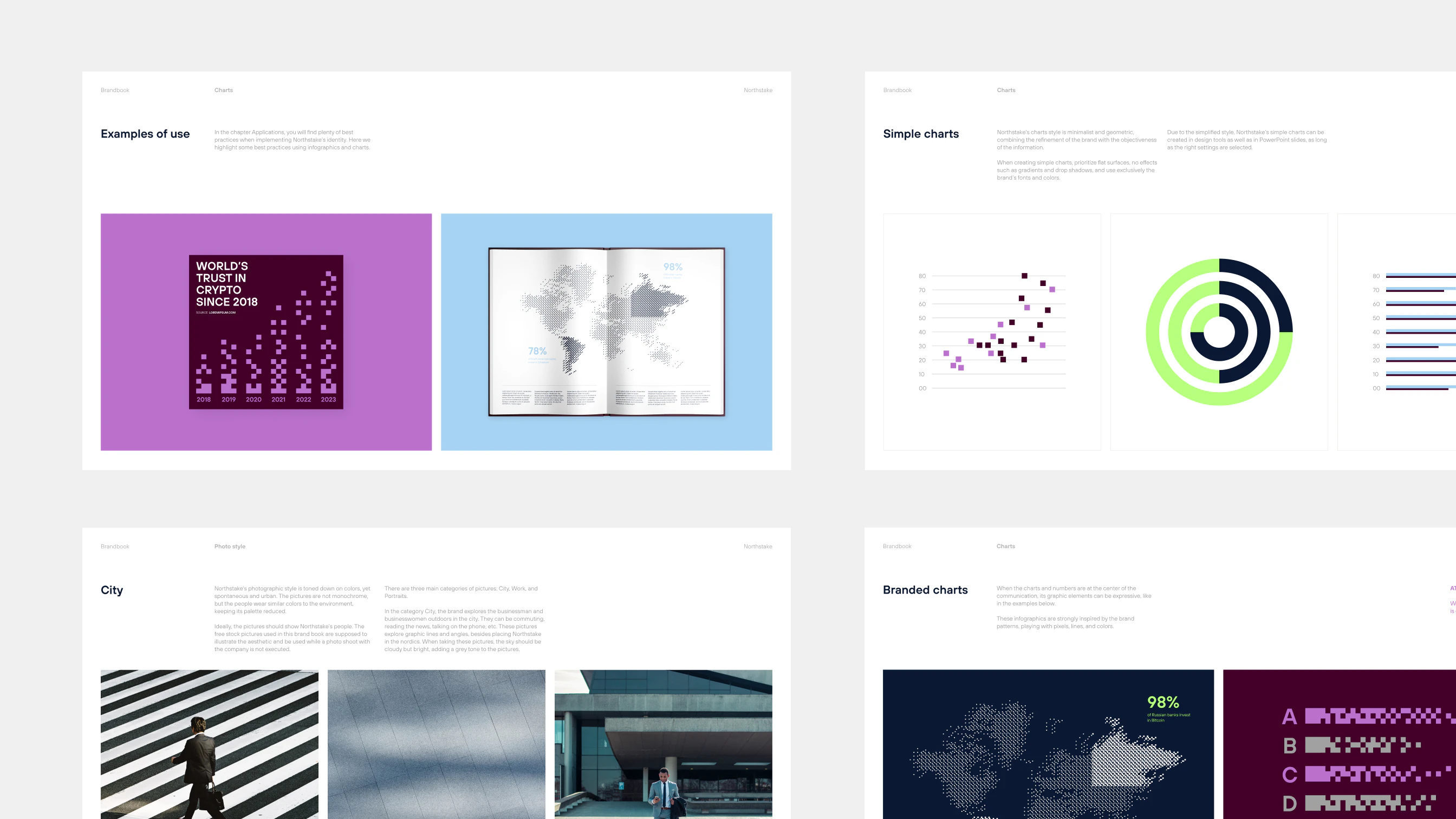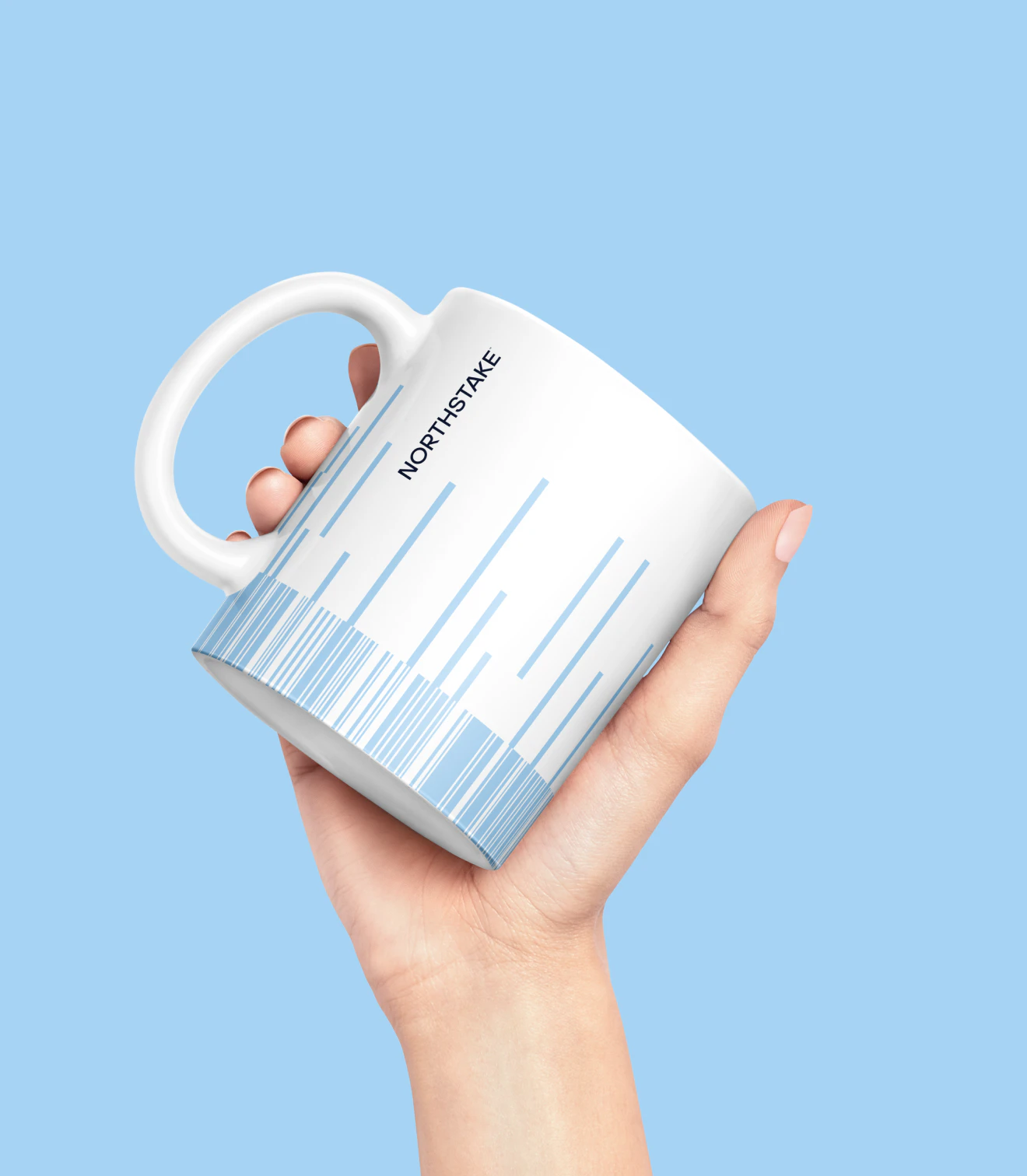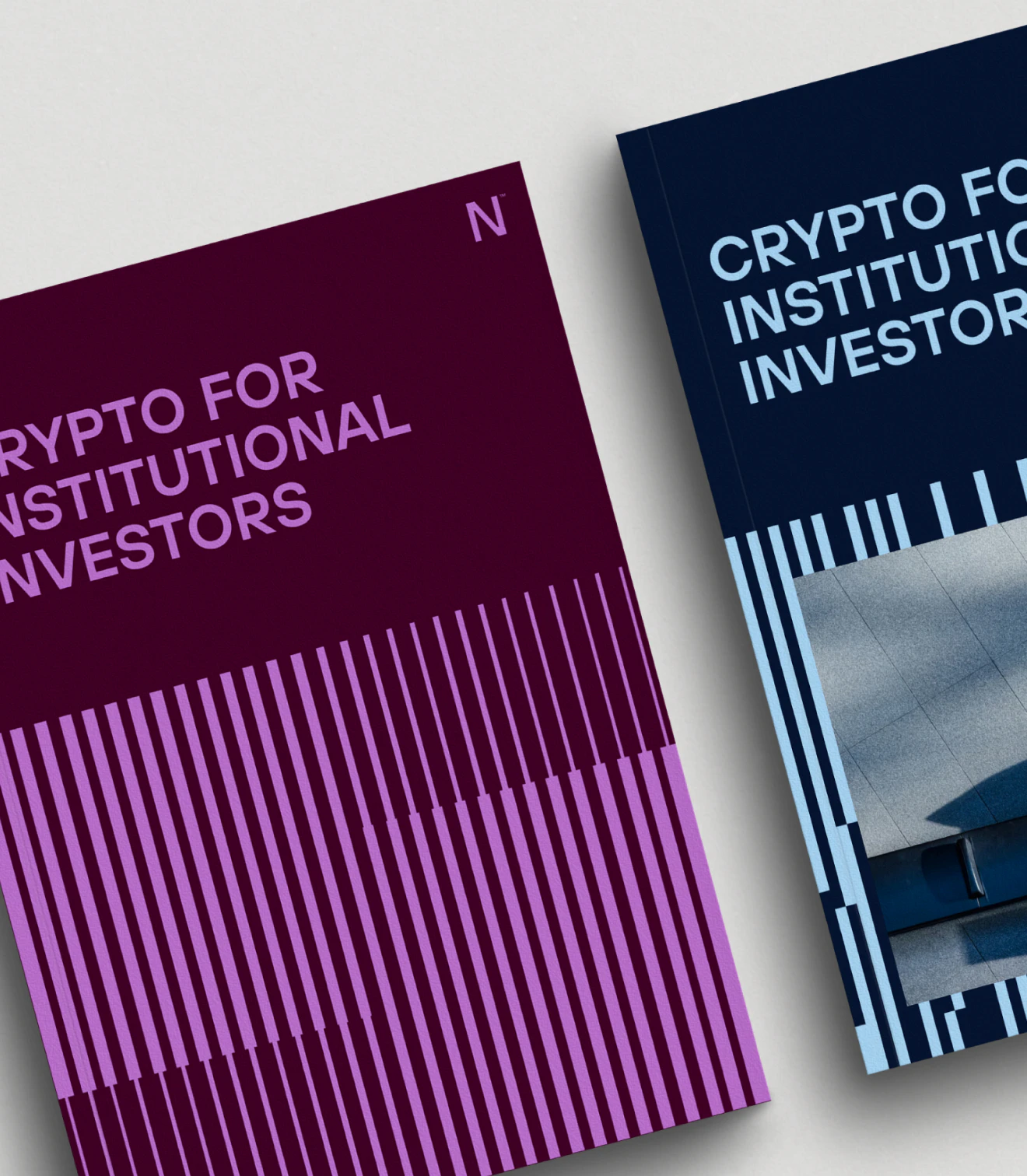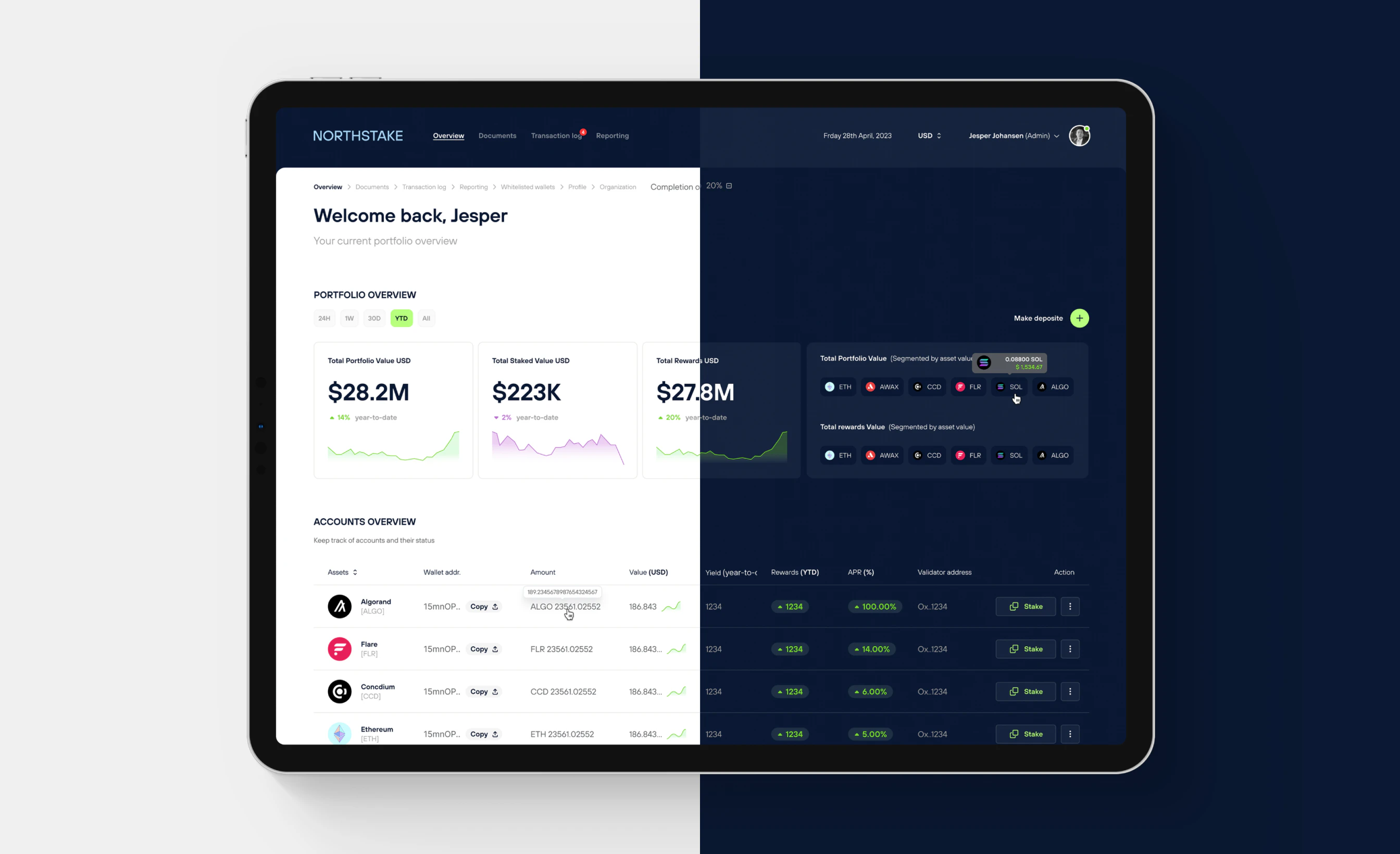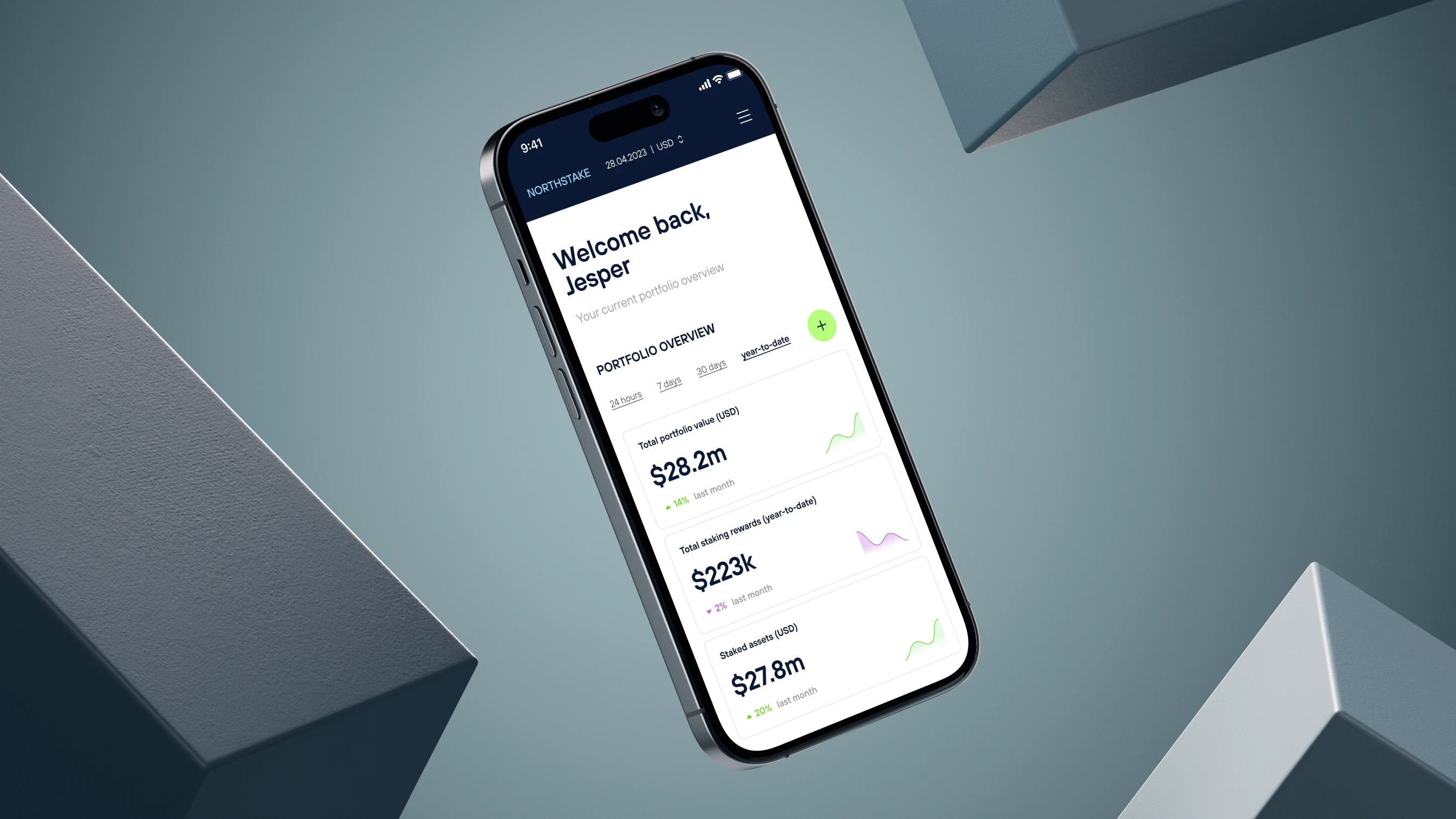 The website was developed through Webflow, which is a platform that could withhold the vast customisation and graphic elements Northstake needed.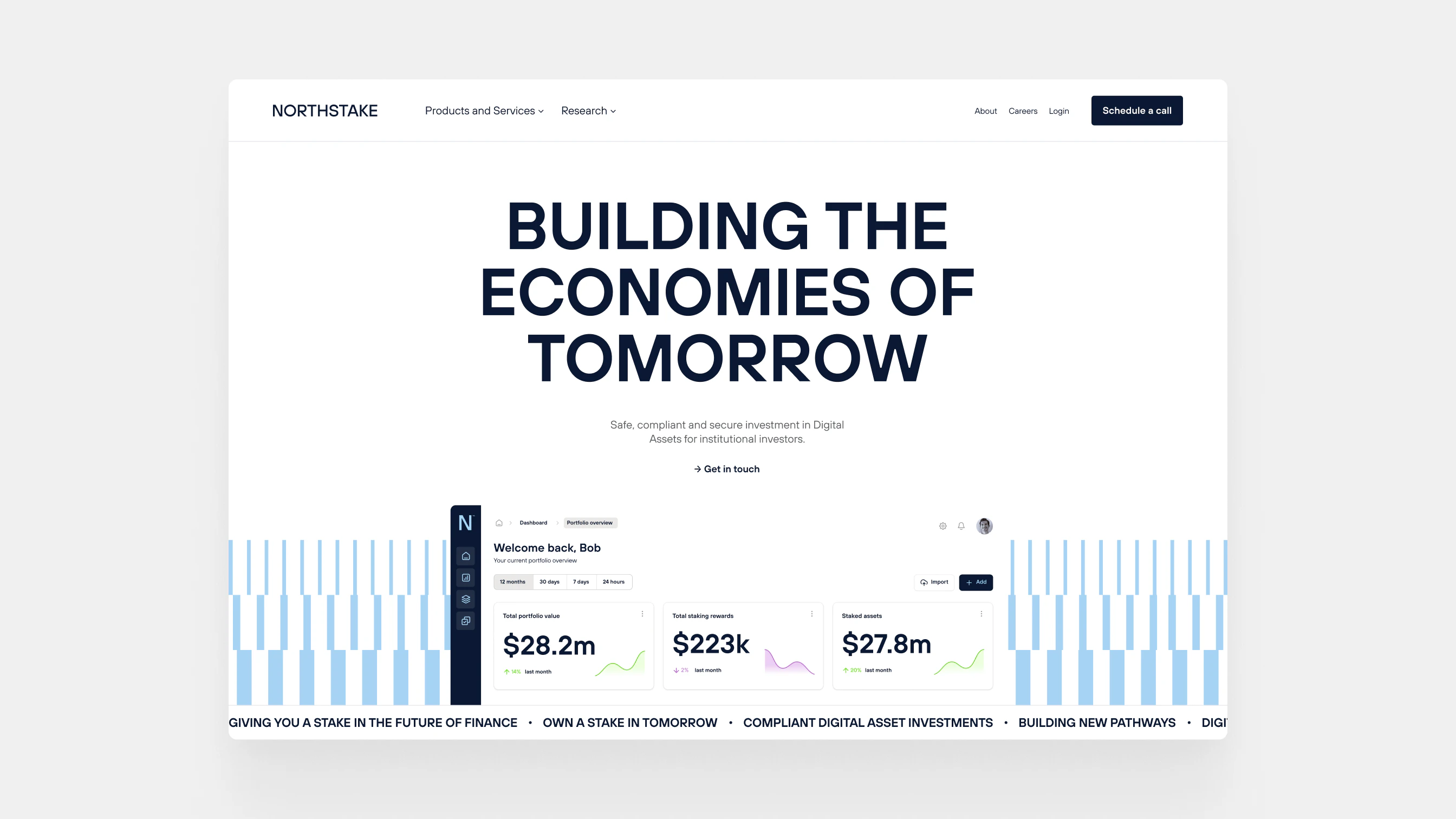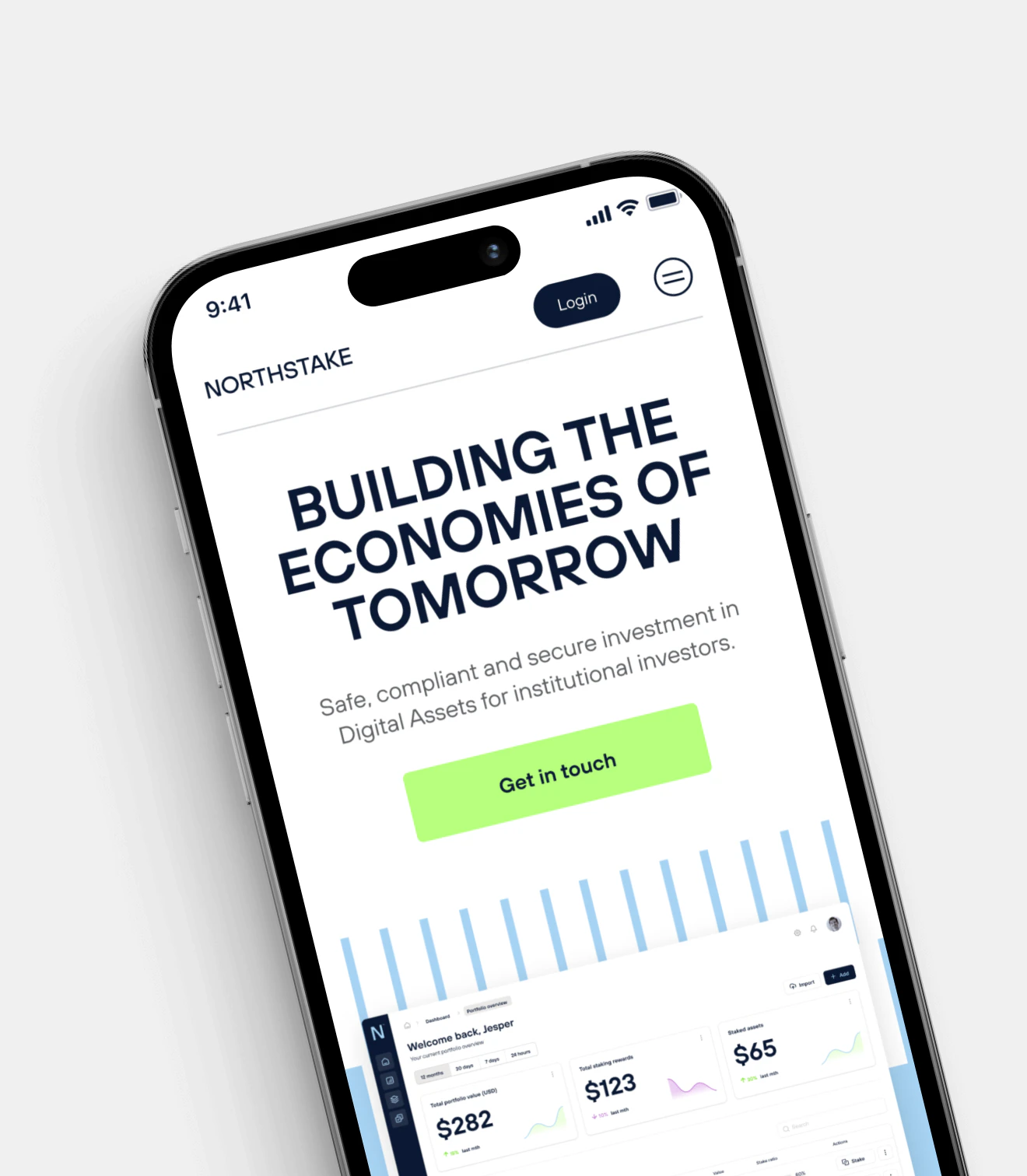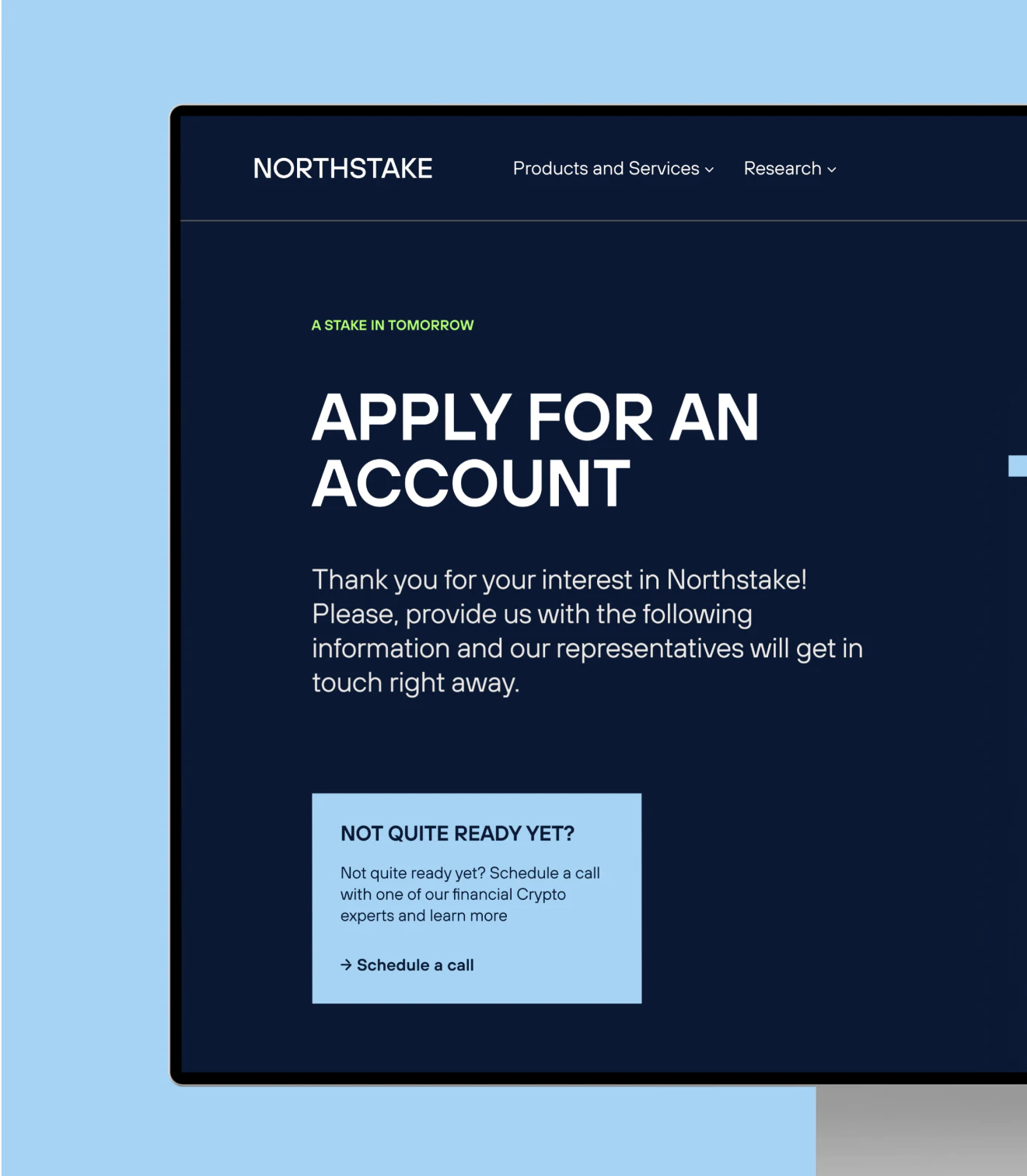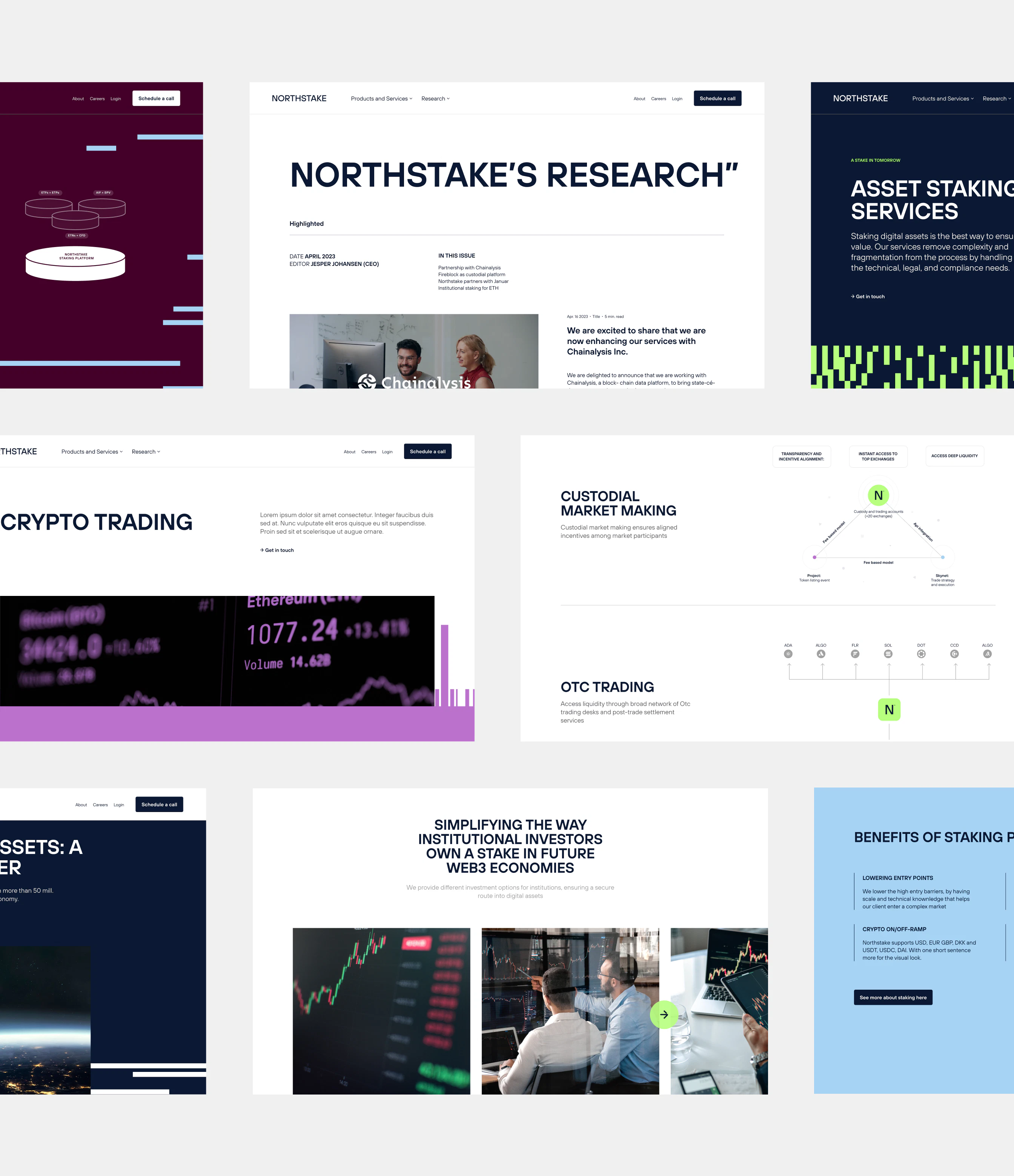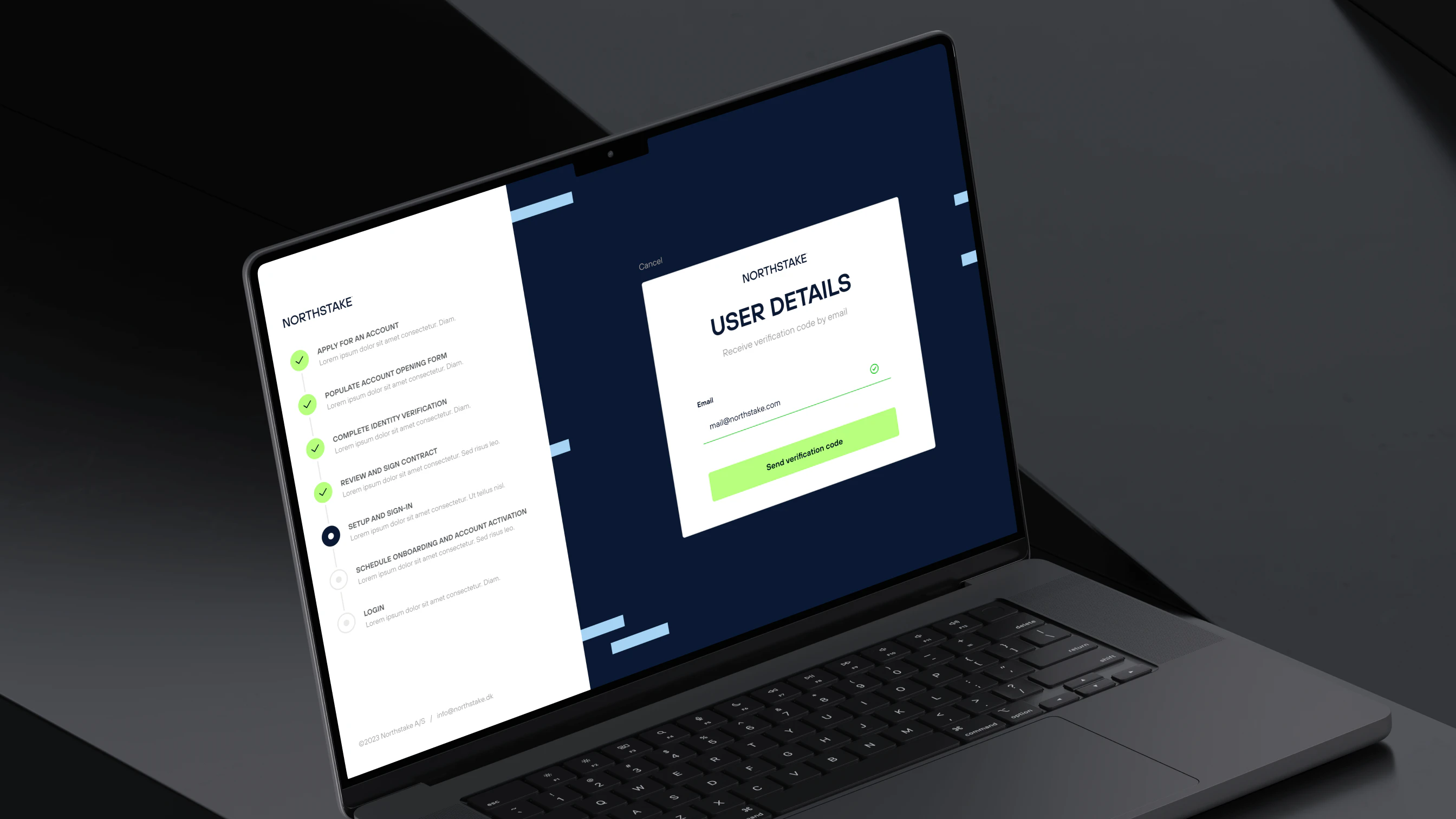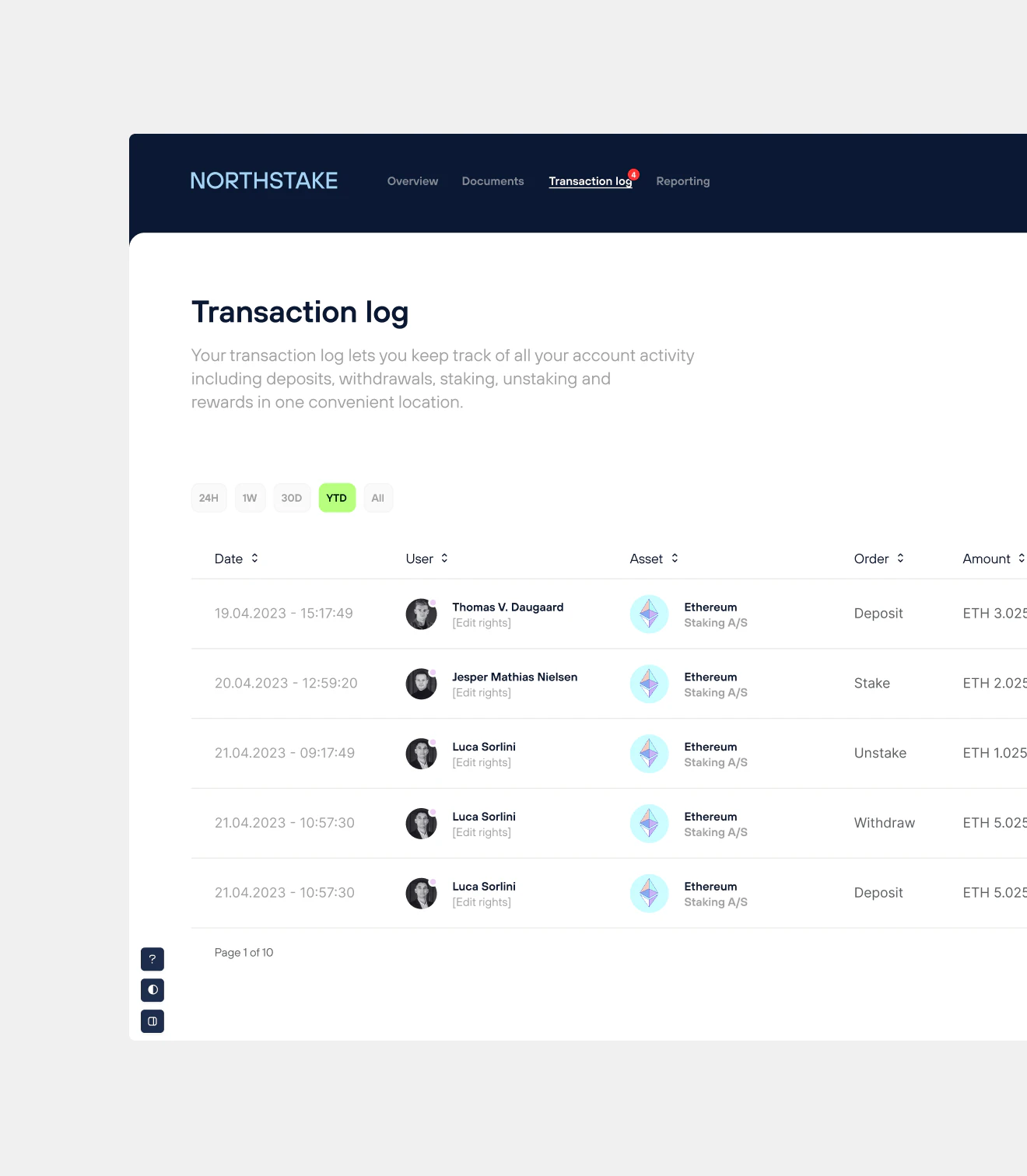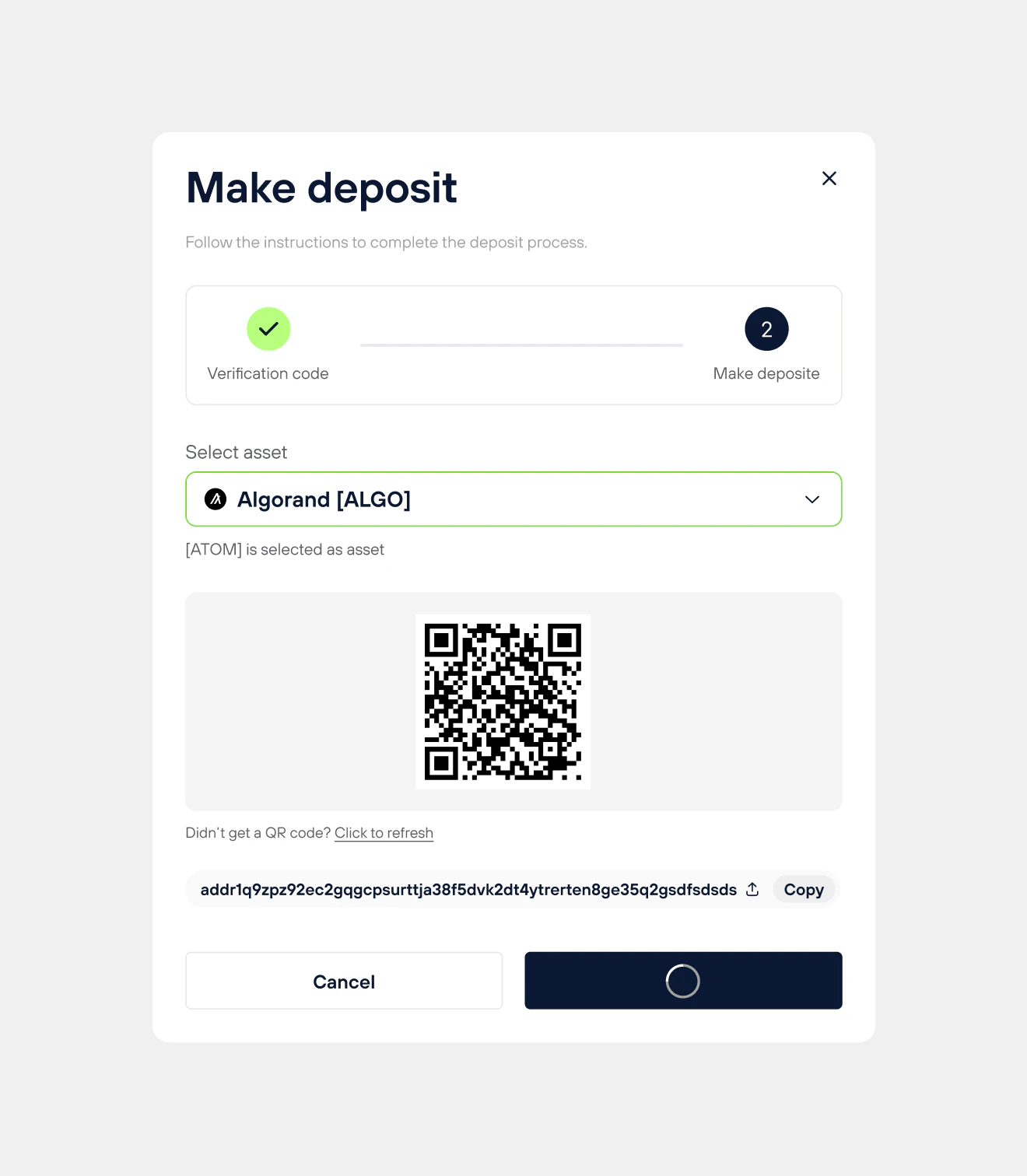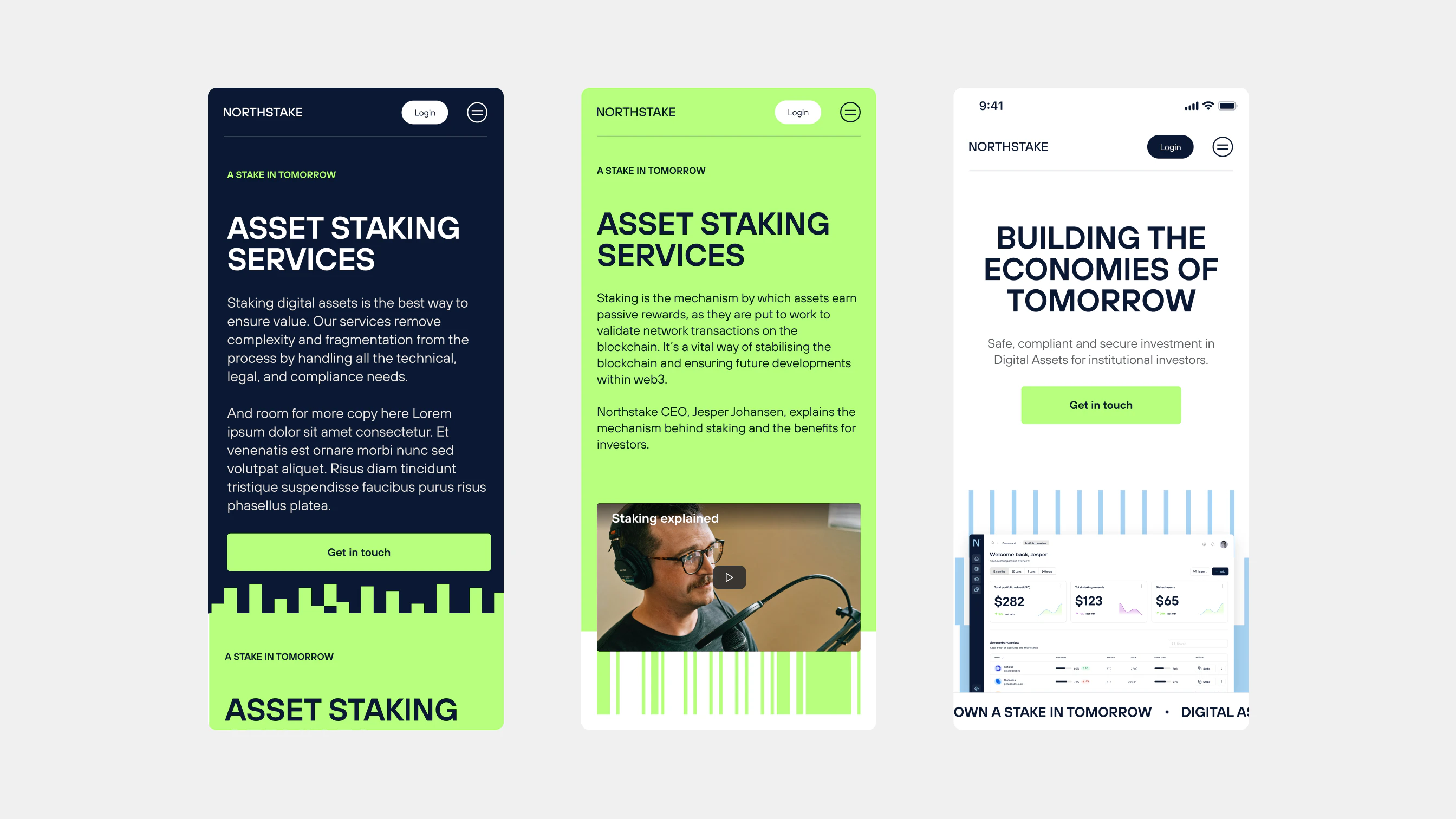 Kudos to
Strategy Lead / Phoebe Skinner
Design Lead / Natalia Garcez
Web design / Kristoffer Balzer Nielsen