Moebe
Choose less, expect more.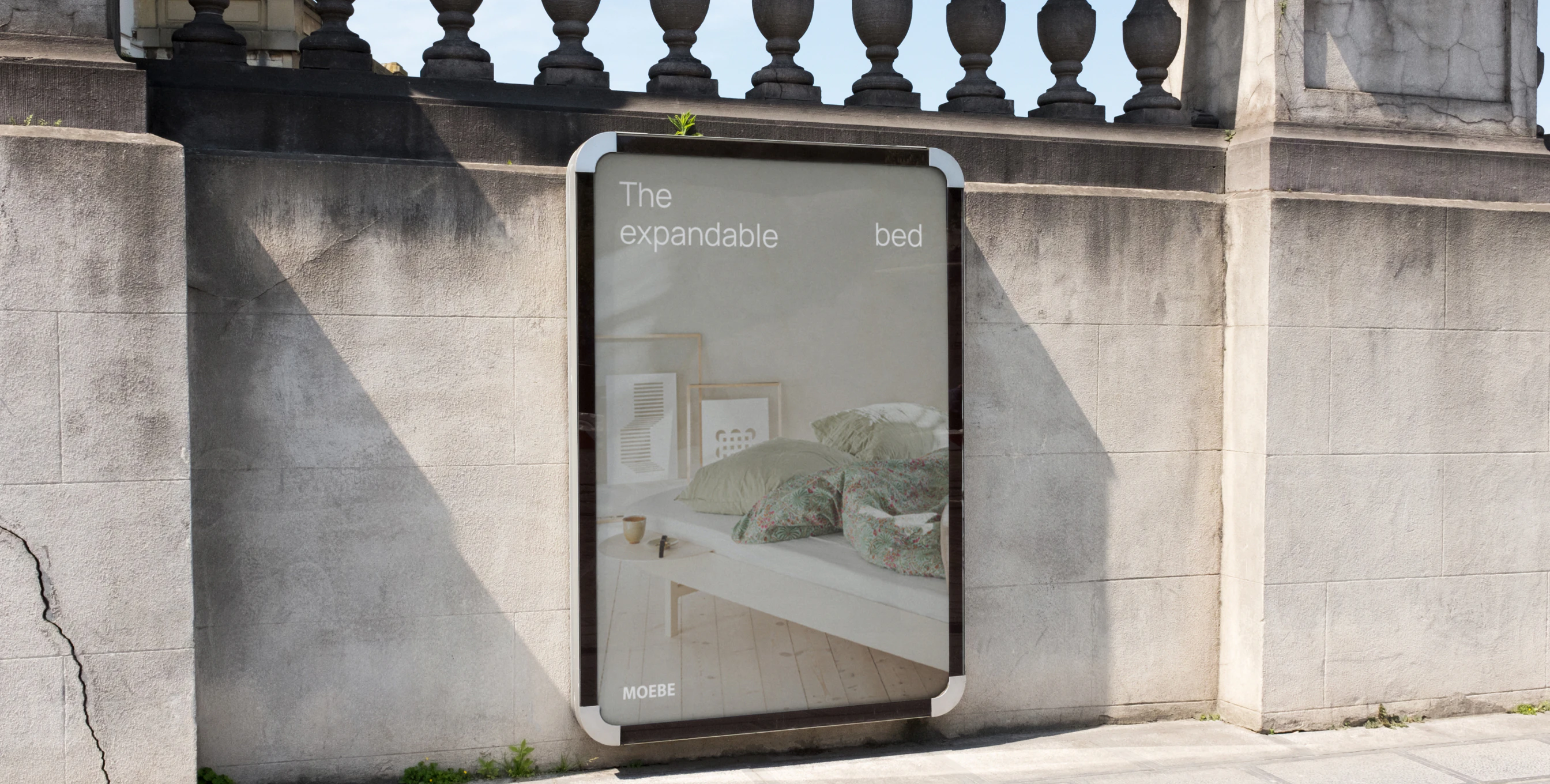 Client: Moebe
Timespan: Jul '22 - Aug '22
Key Focus: Branding
For design studio, Moebe, simplicity and function reign king. Their consciously constructed design items leave no room for excess, and their branding requires the same thoughtfulness. In navigating the tension between minimal and distinct in their digital presence, striking that balance was a key challenge in upgrading their brand platform and identity. The result is a brand that uses playful touches to reveal added meaning behind every word and visual – making more out of less.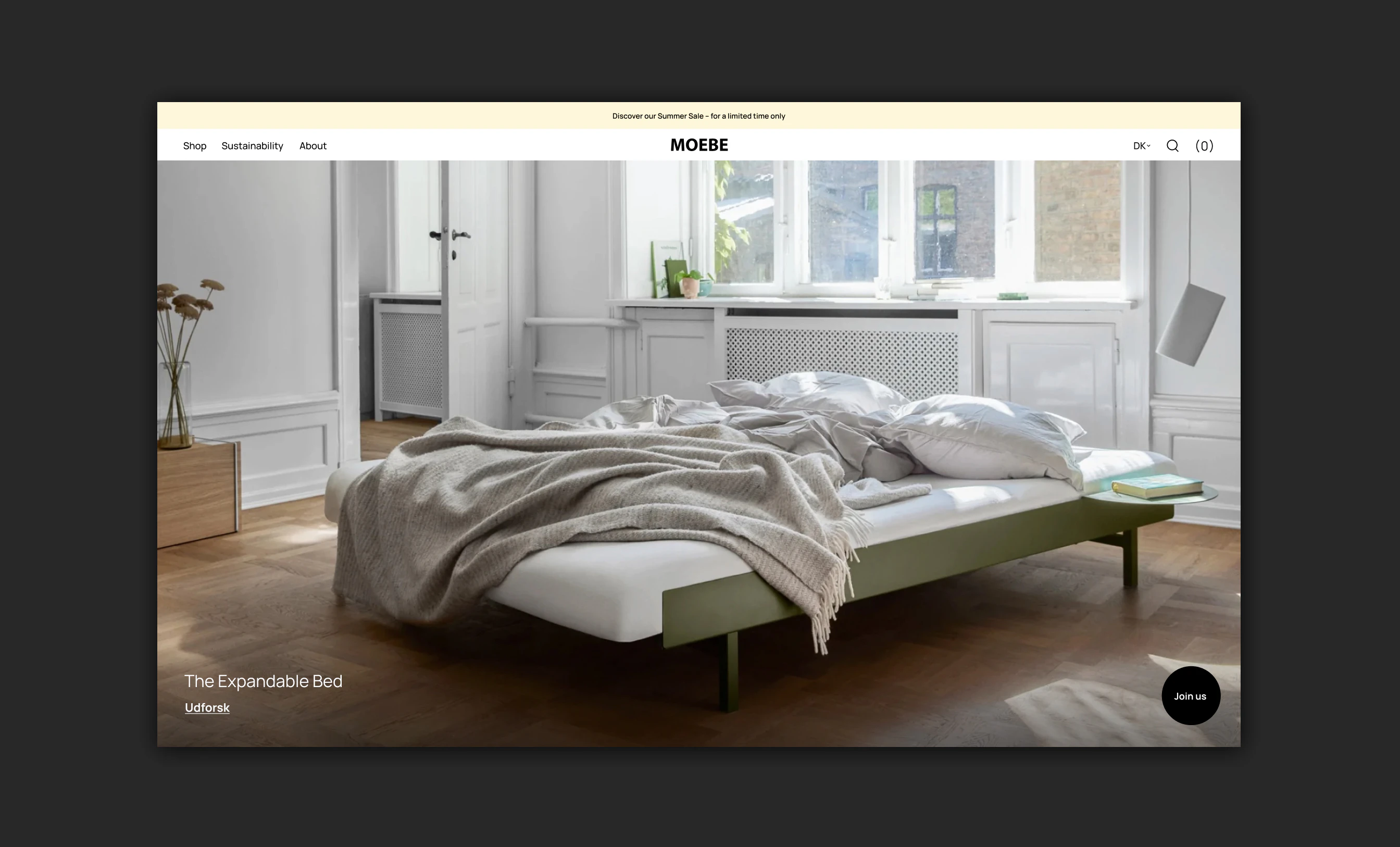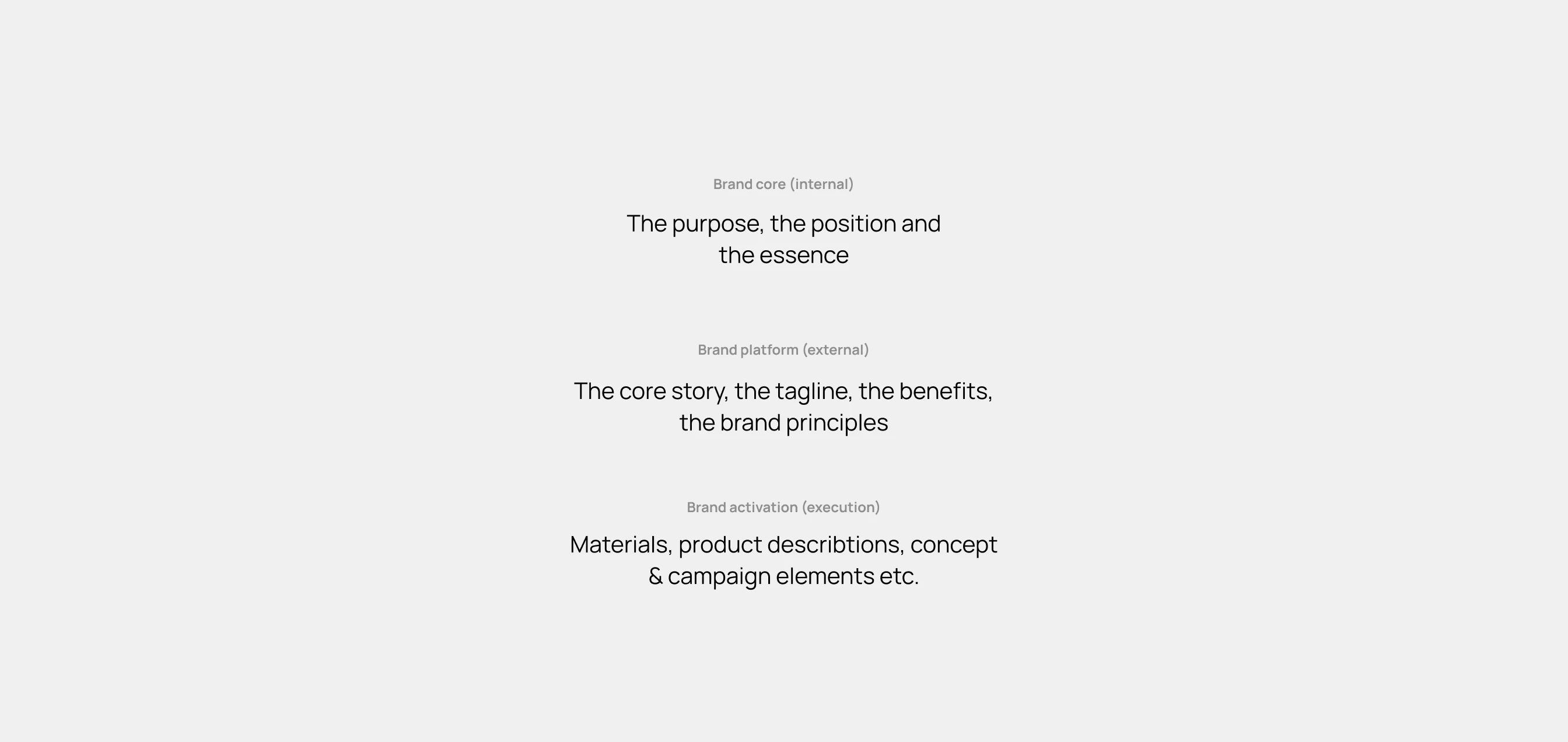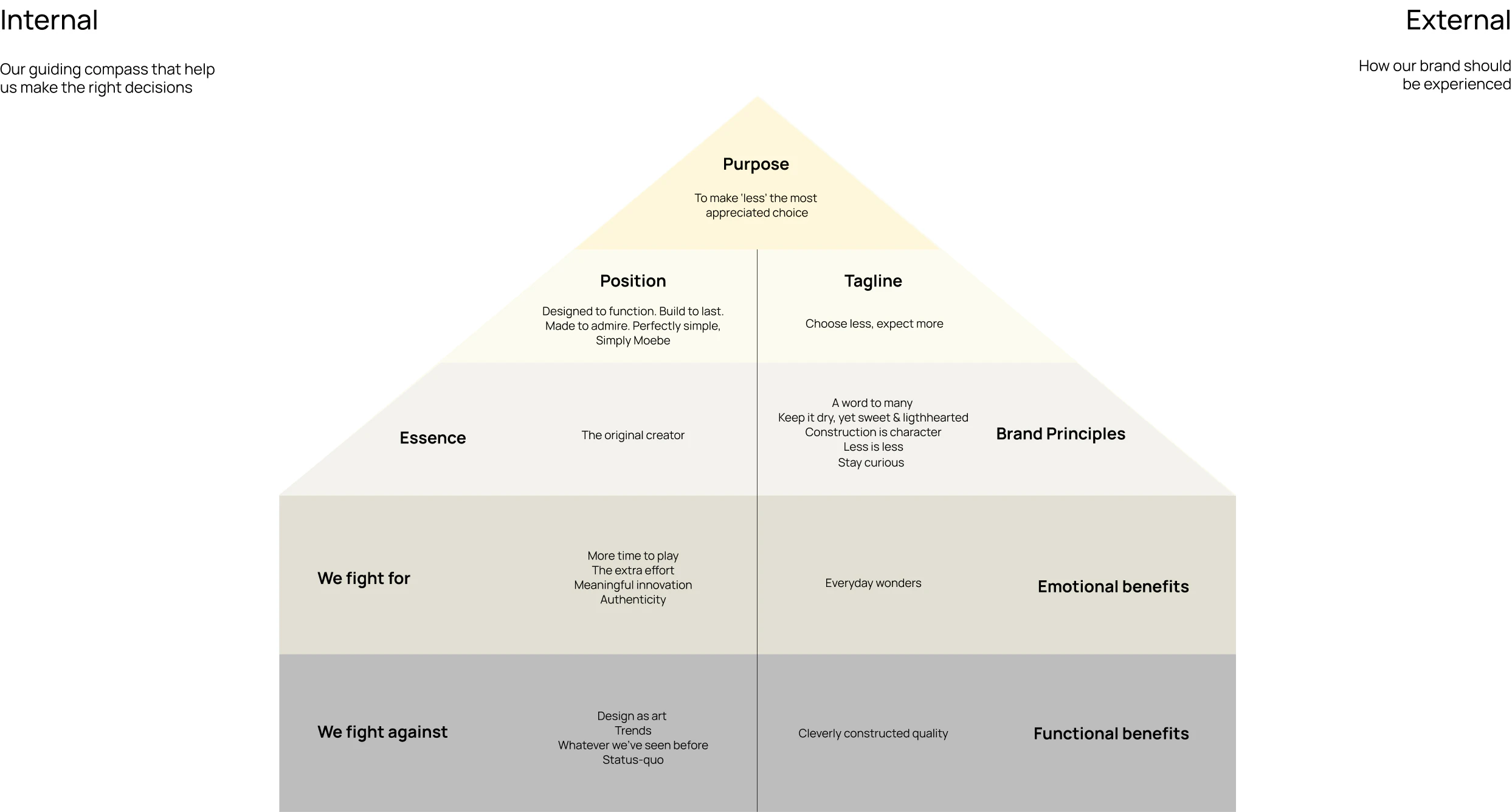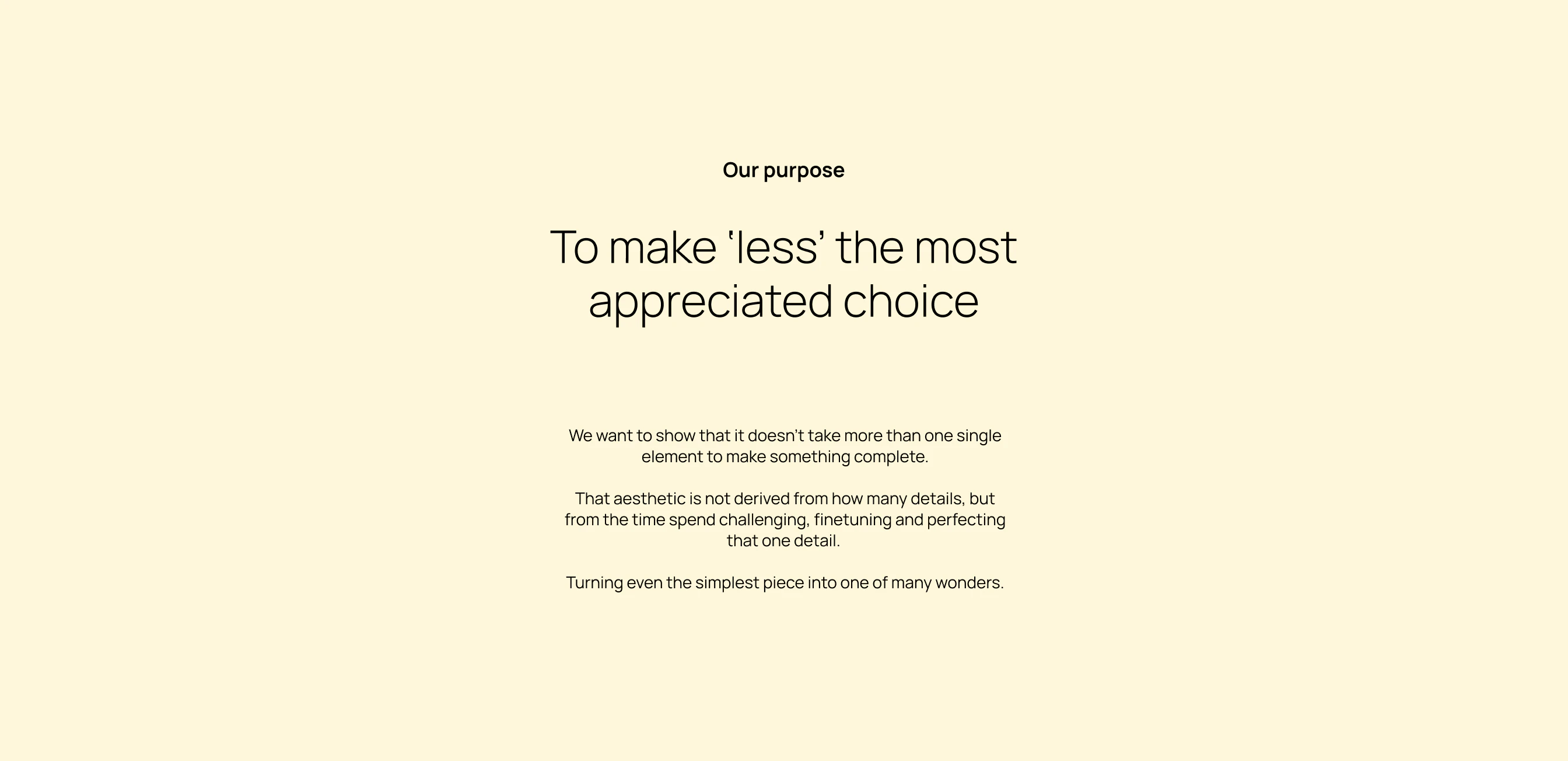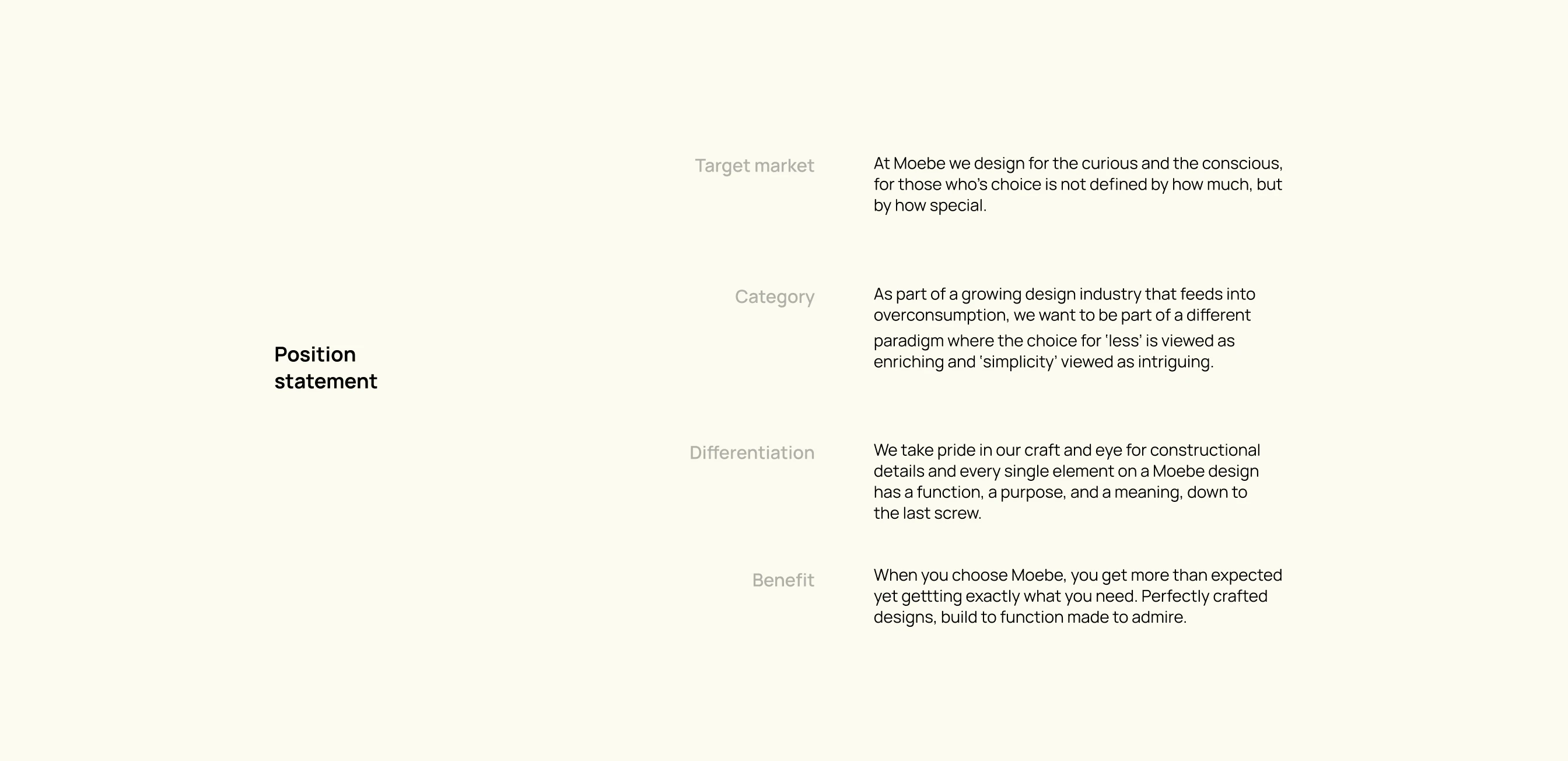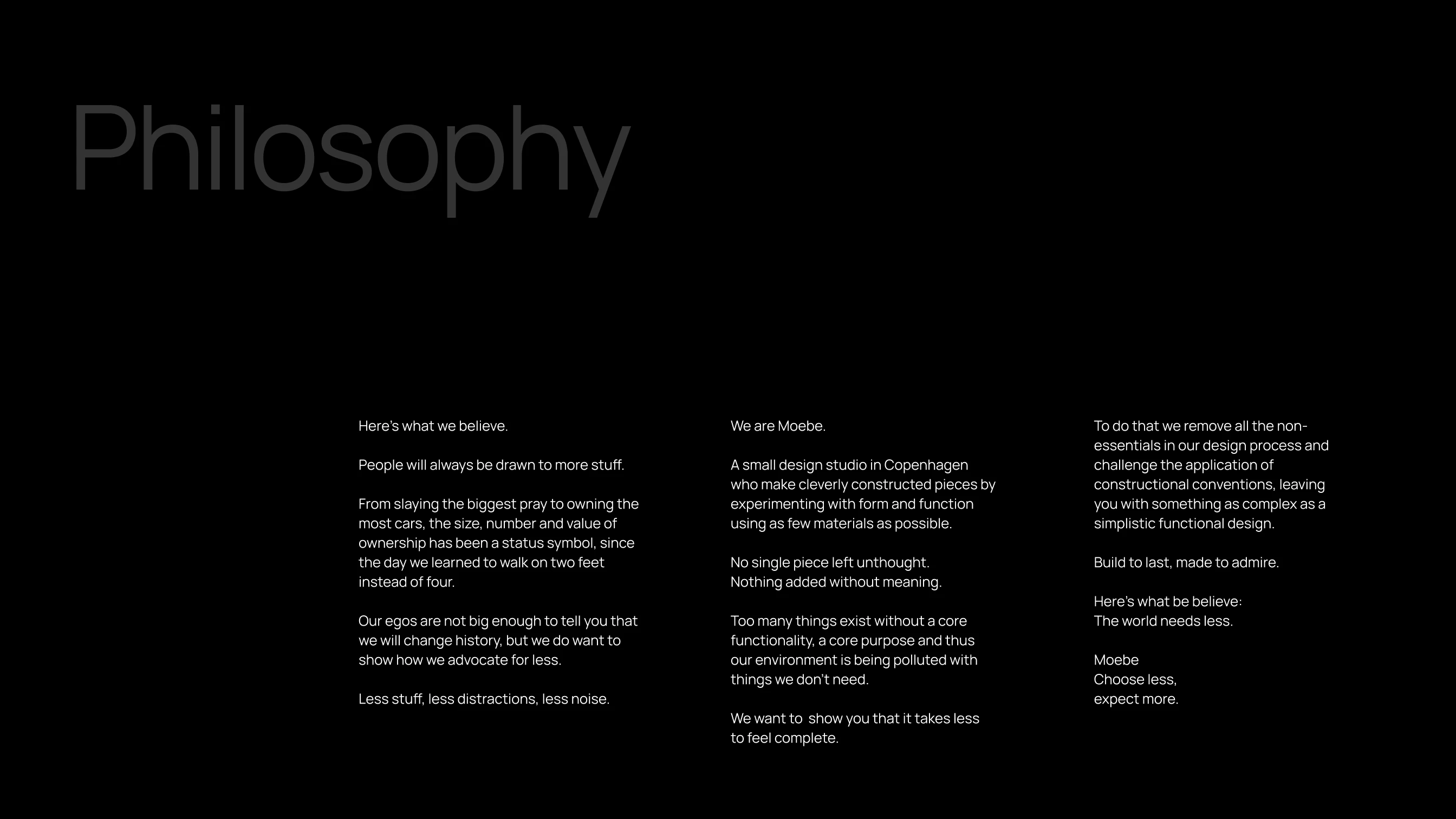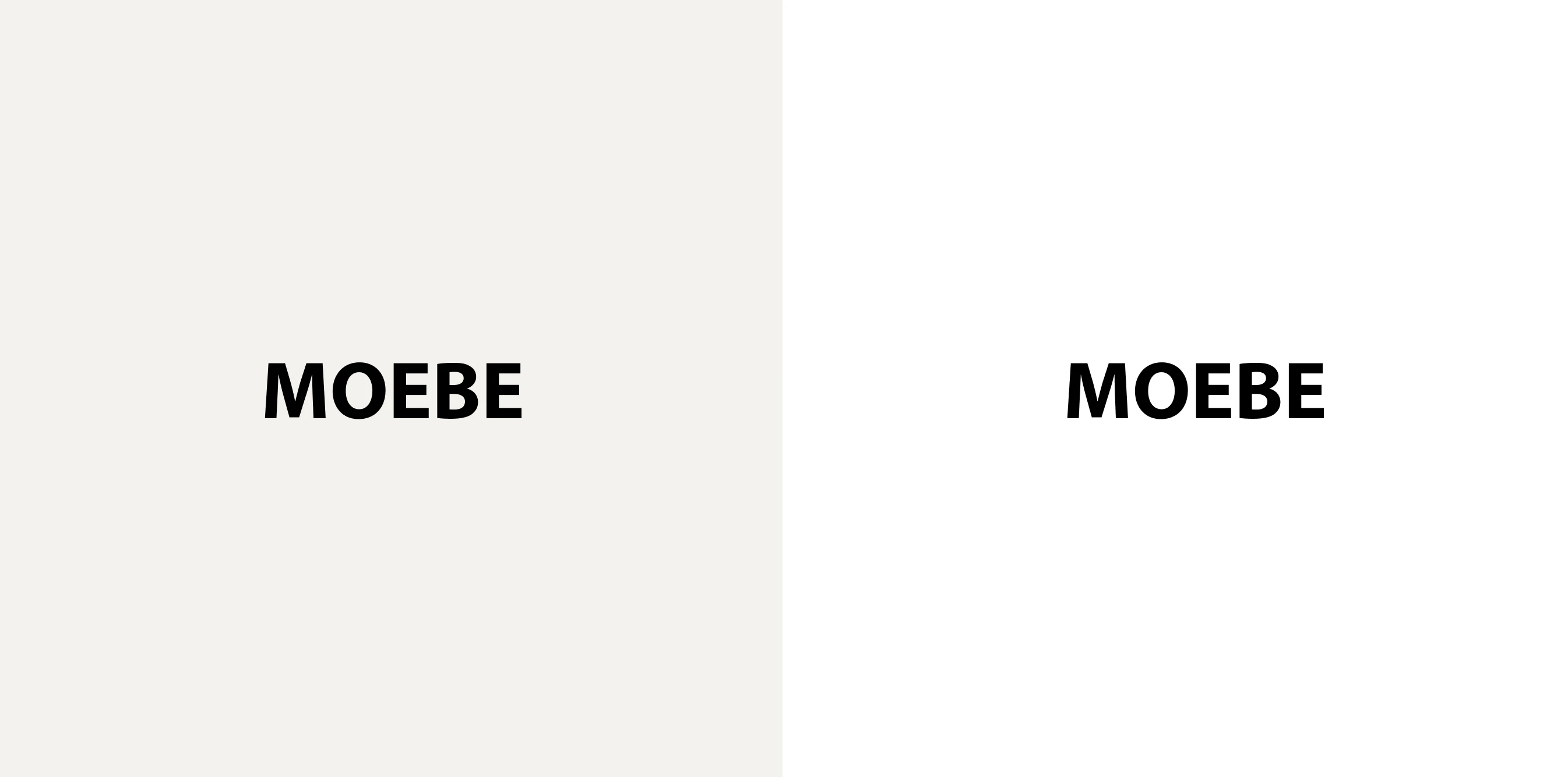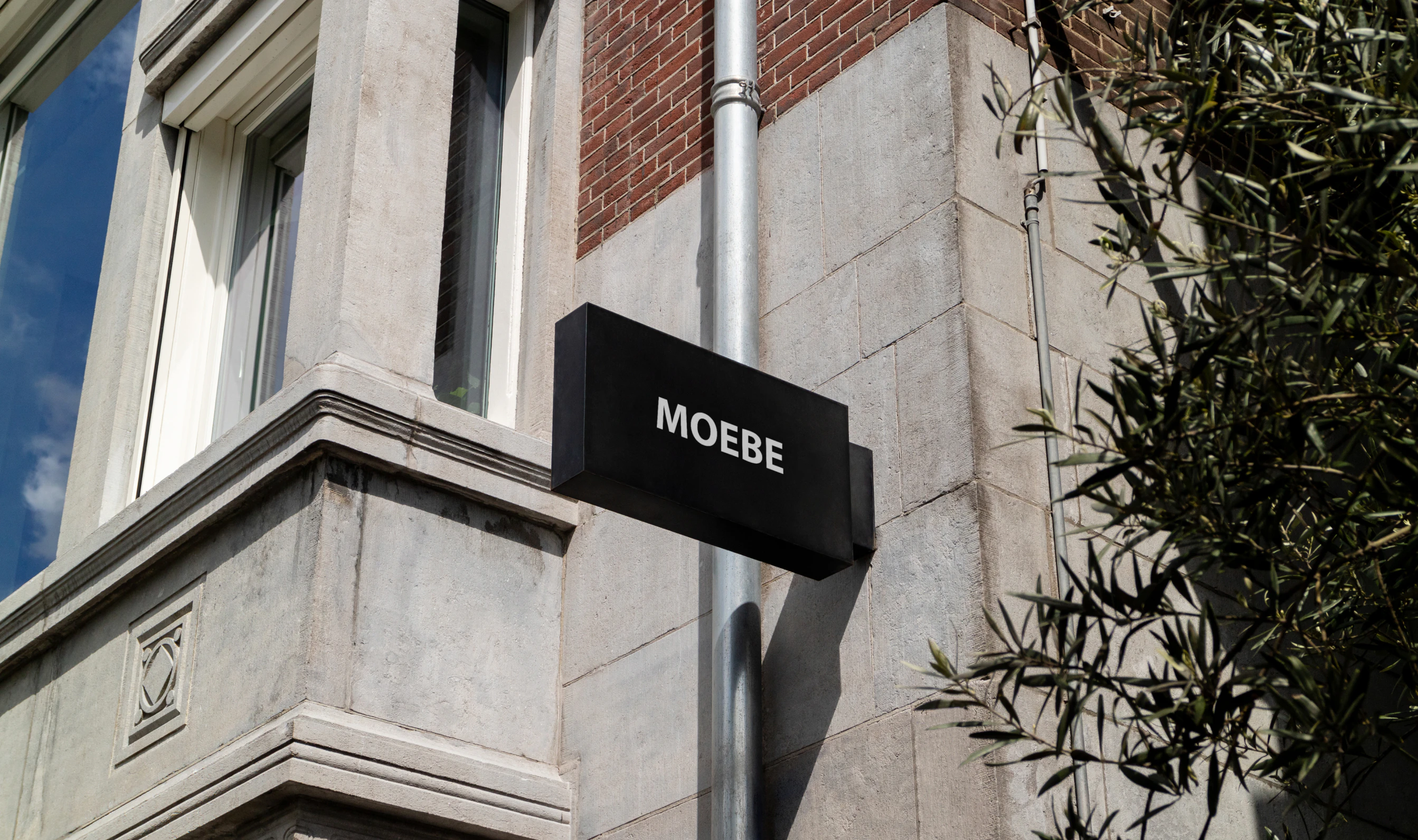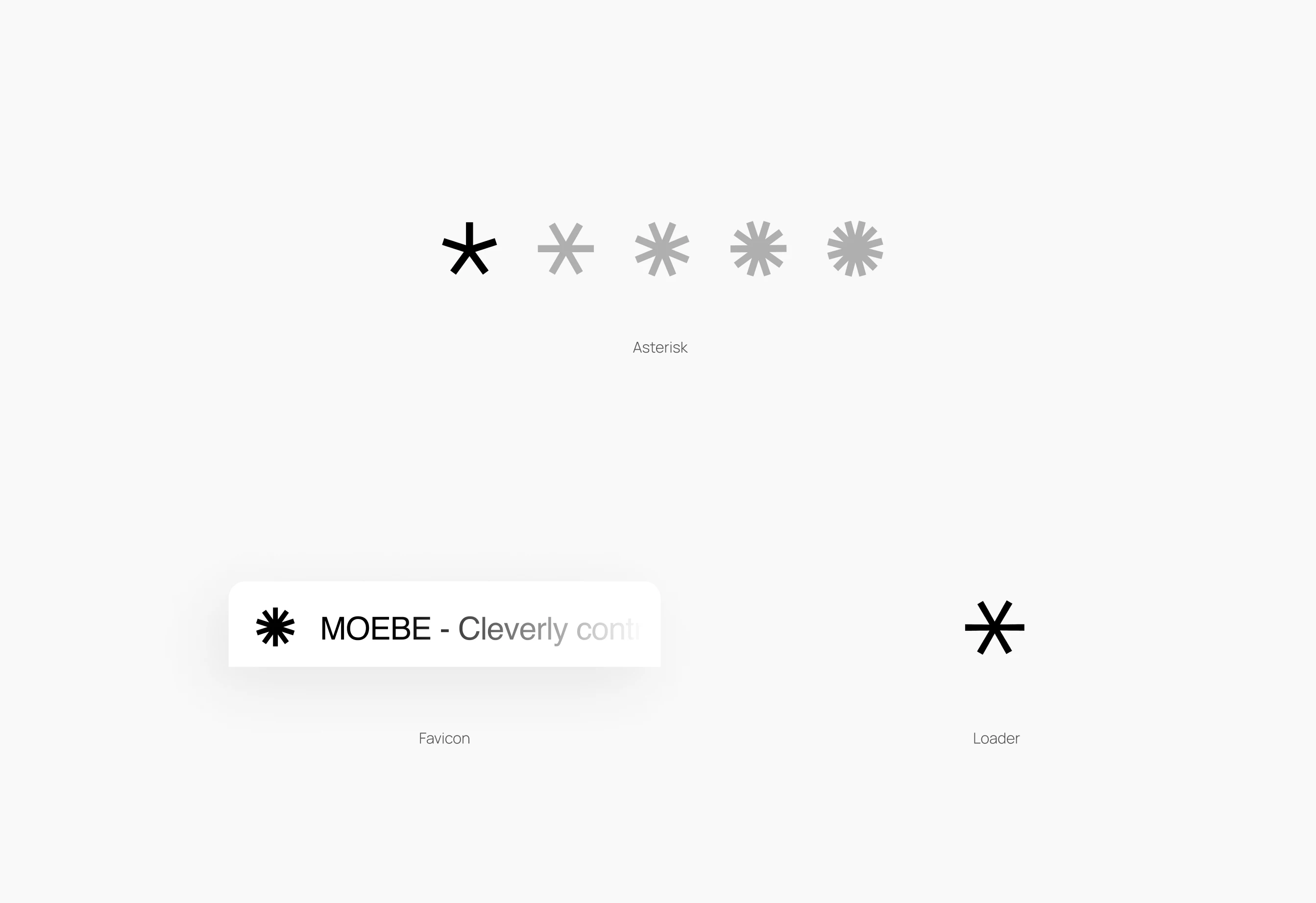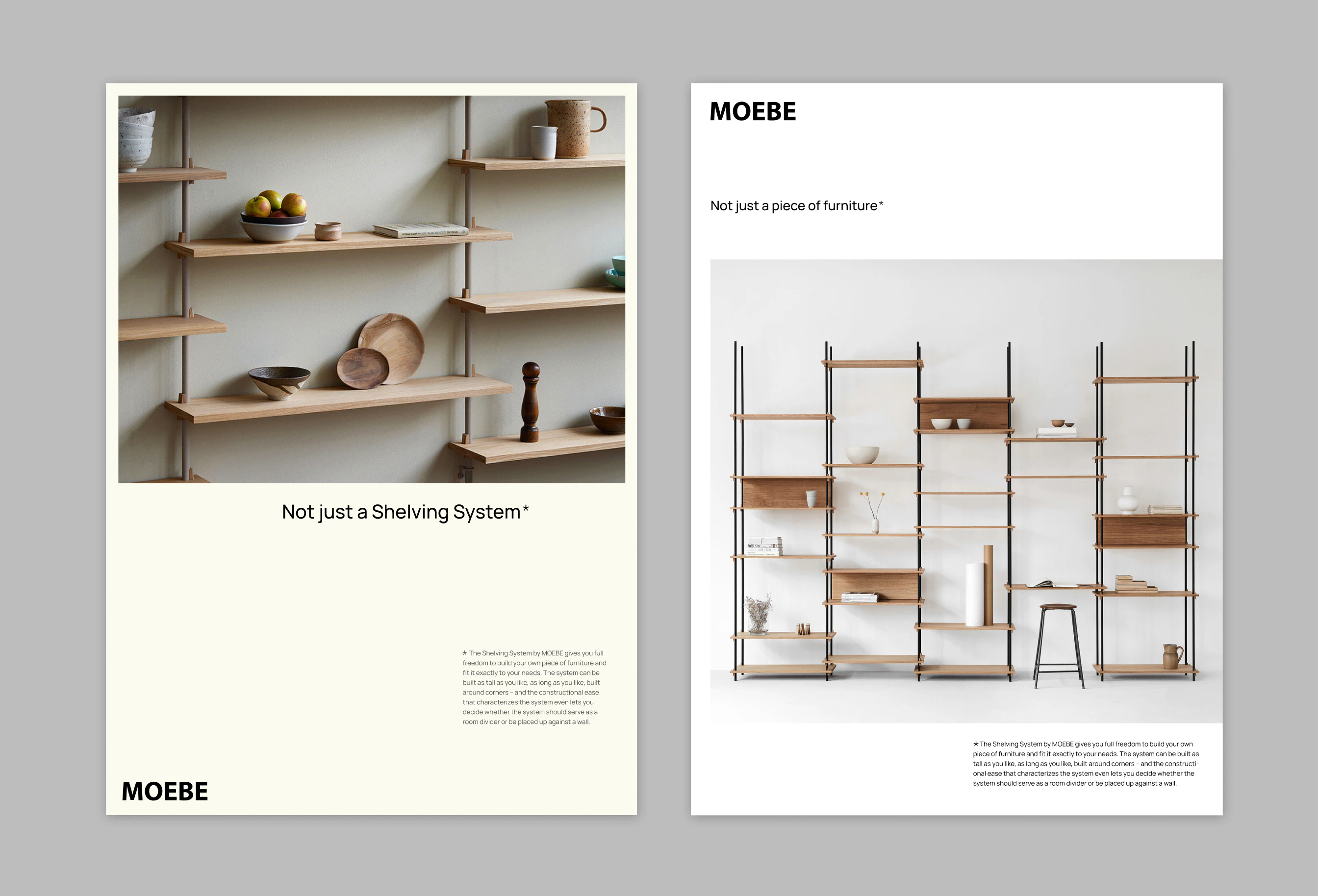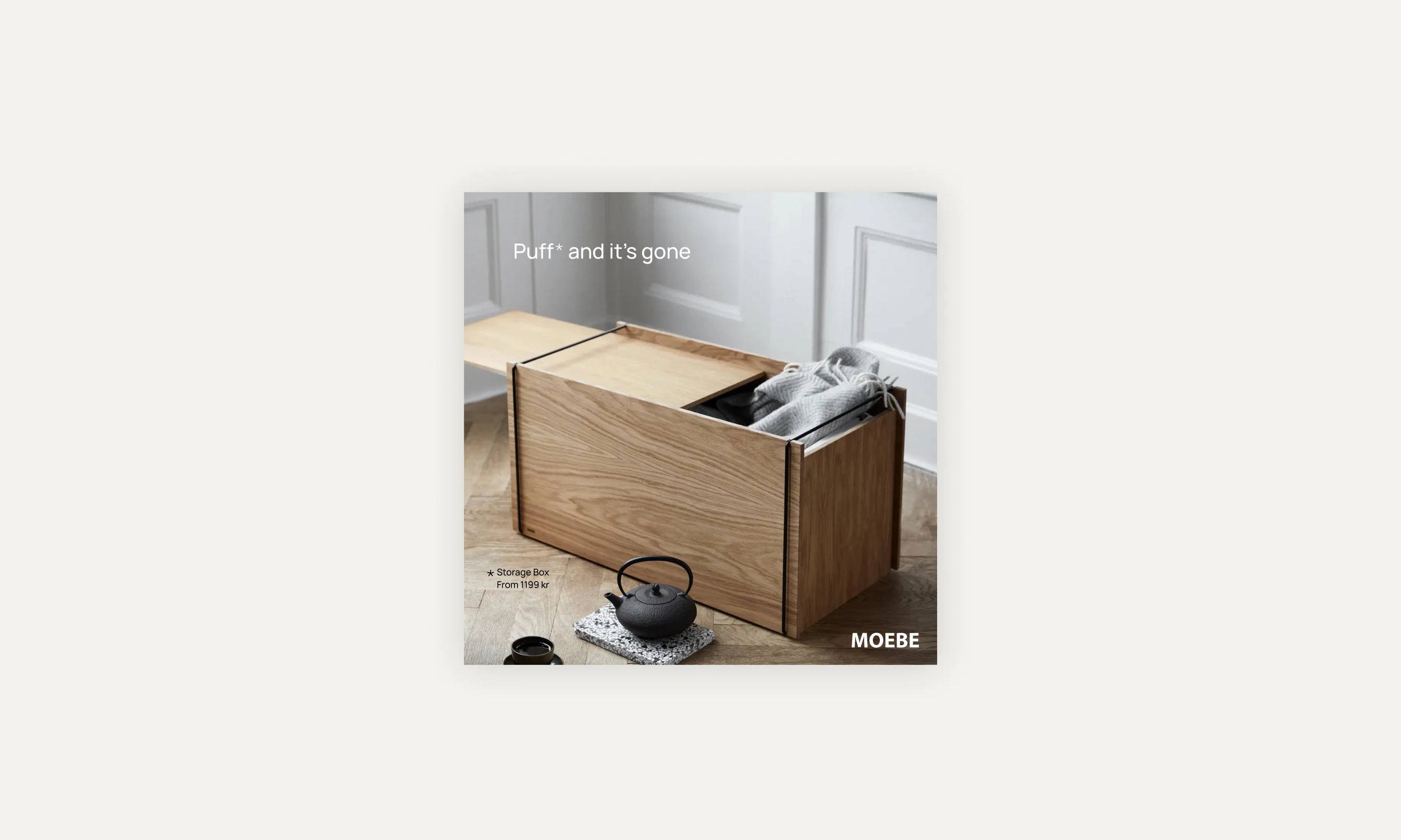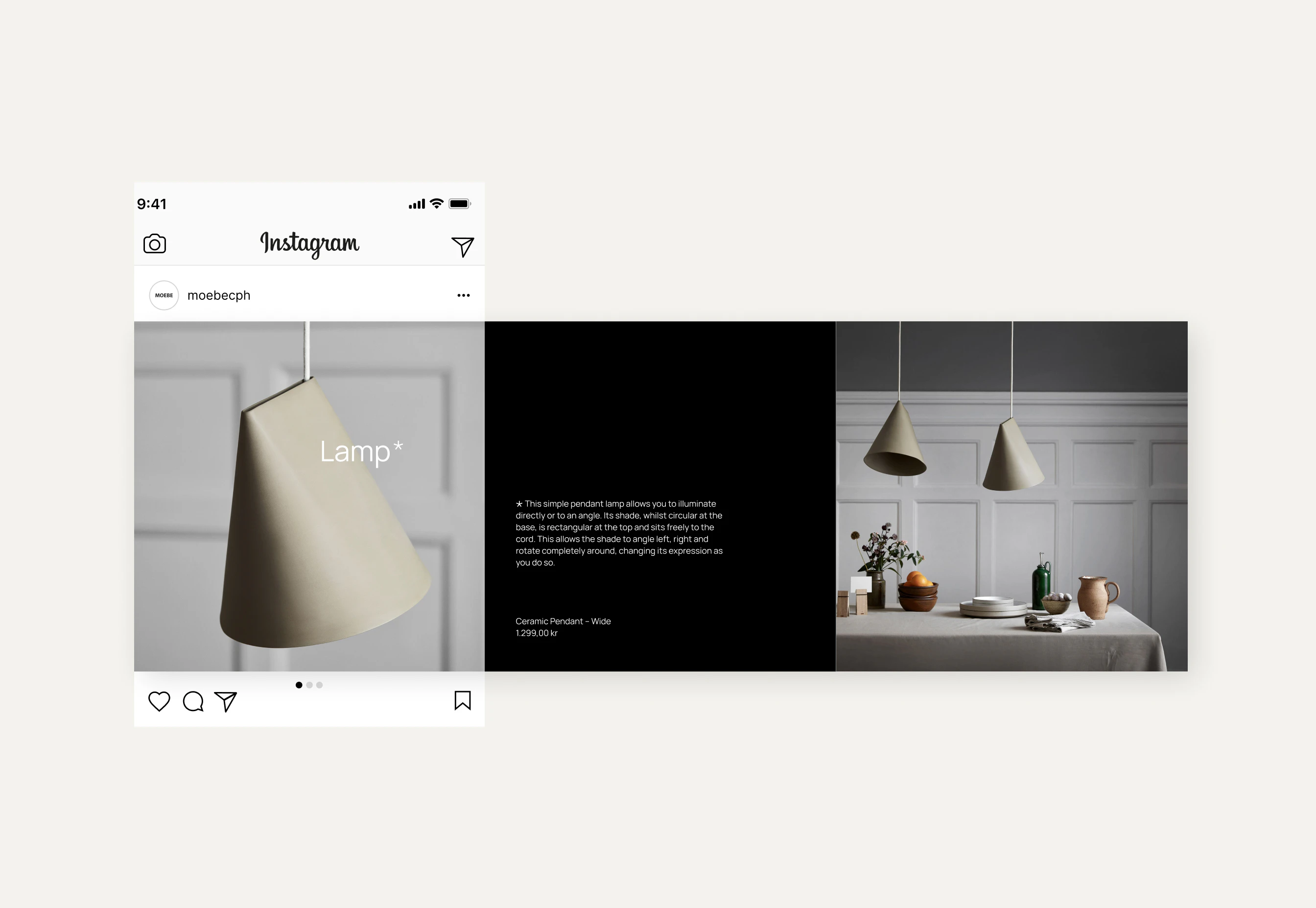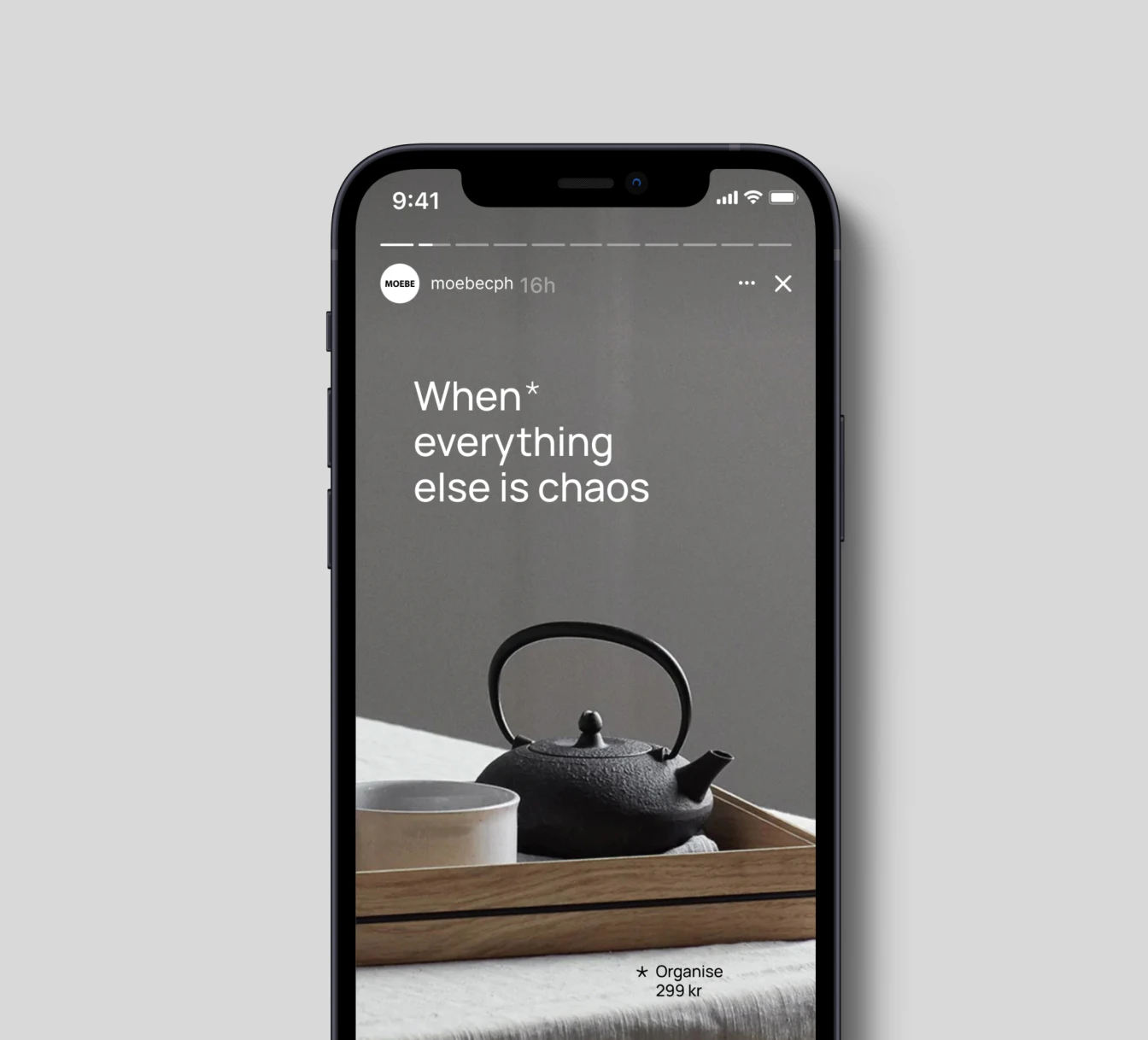 Small symbols are used to reveal more details about a product – helping to ensure there is not a word too many.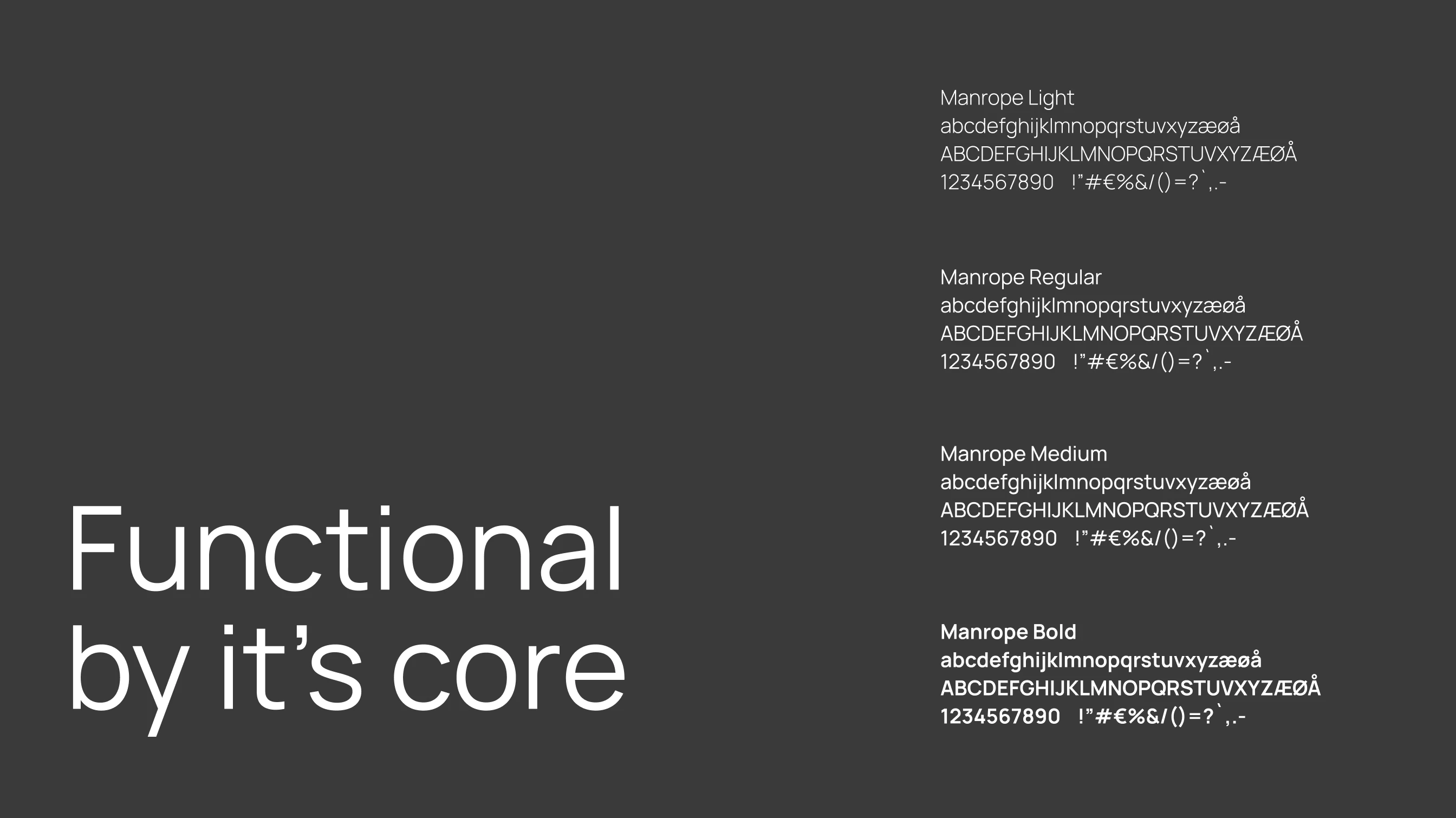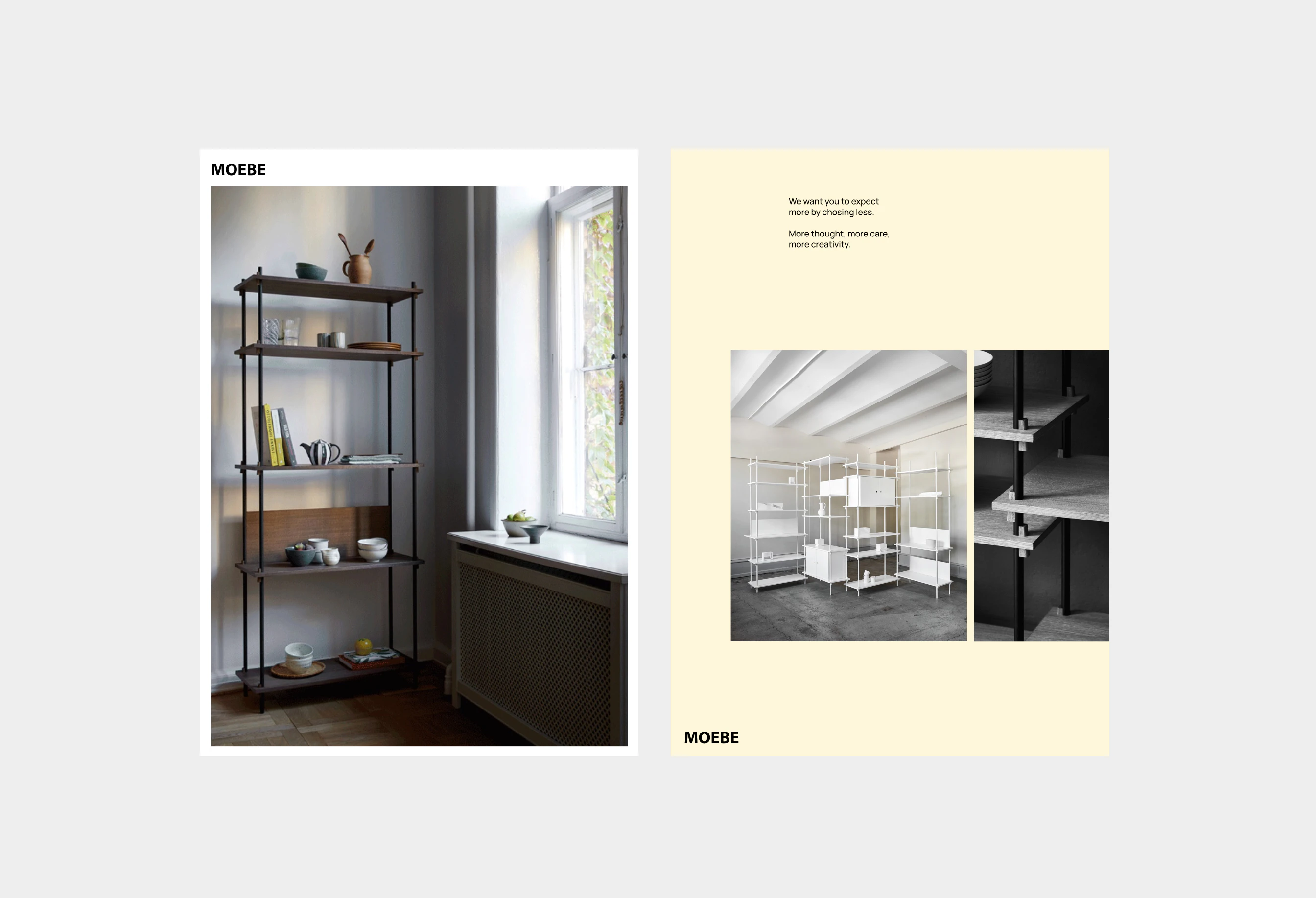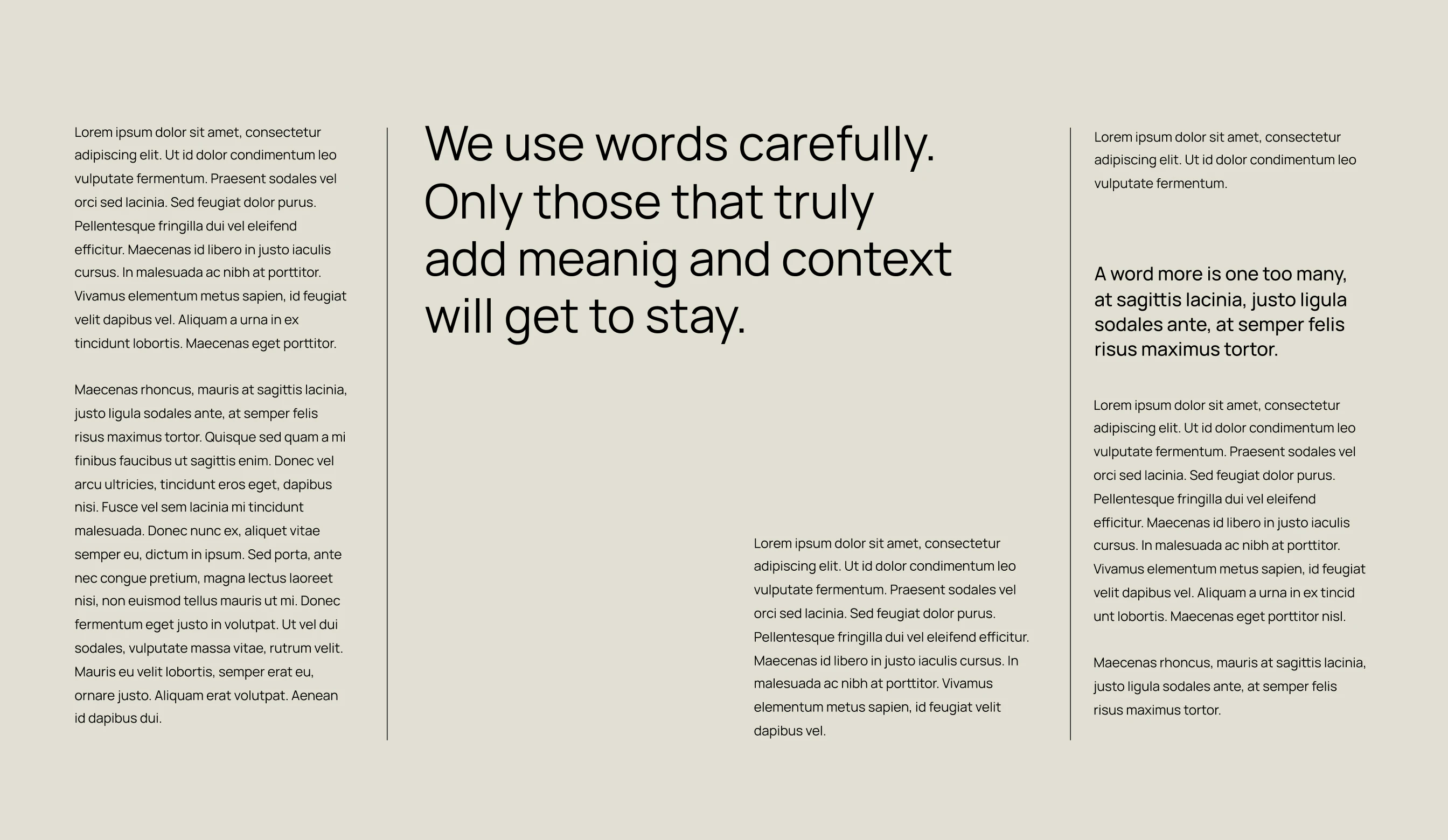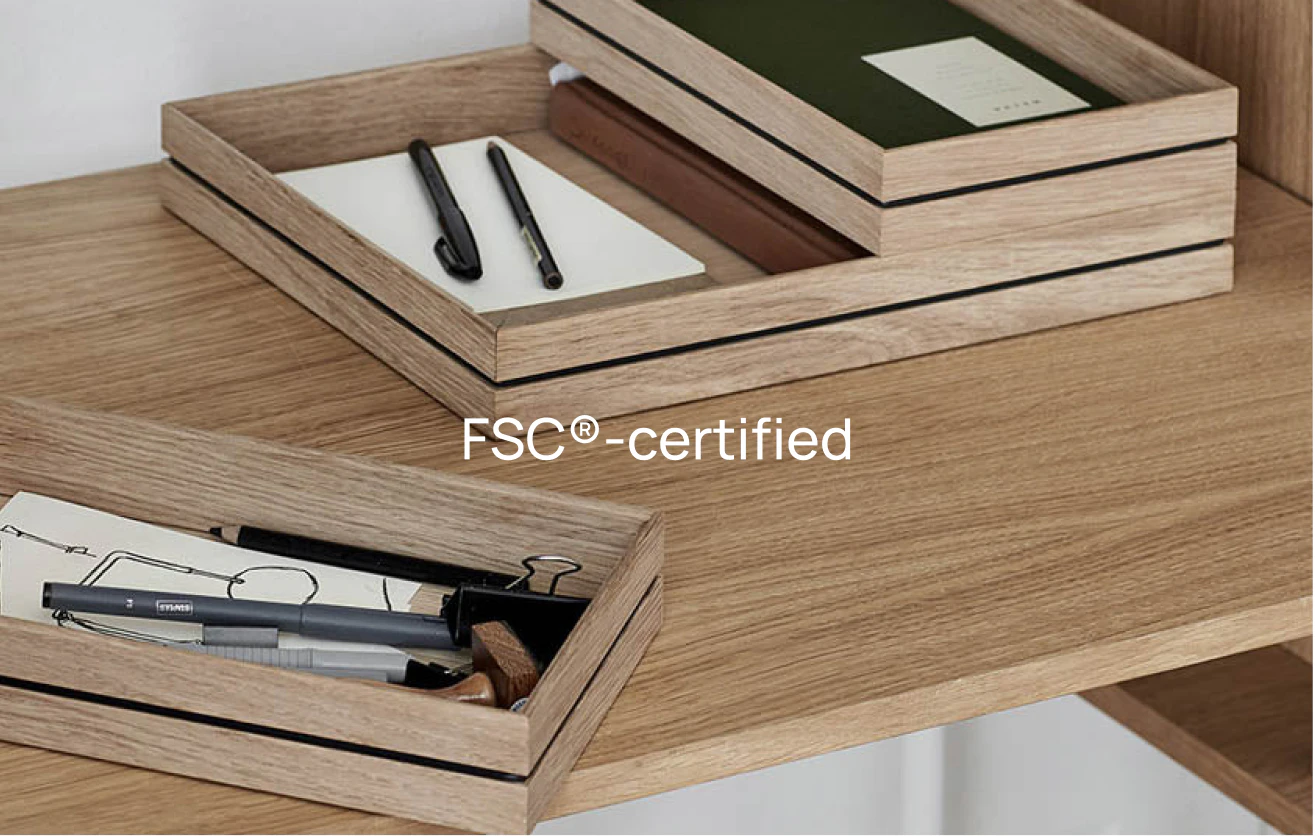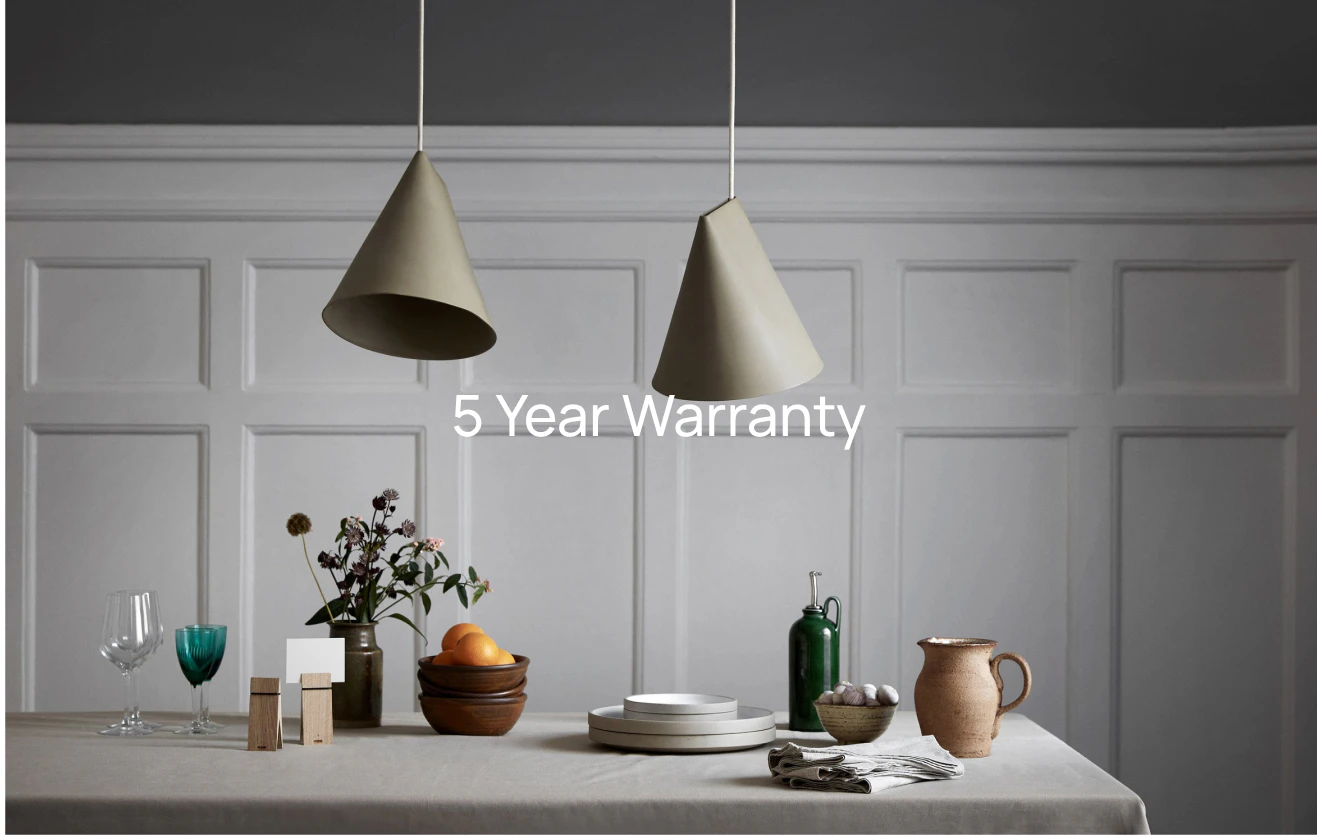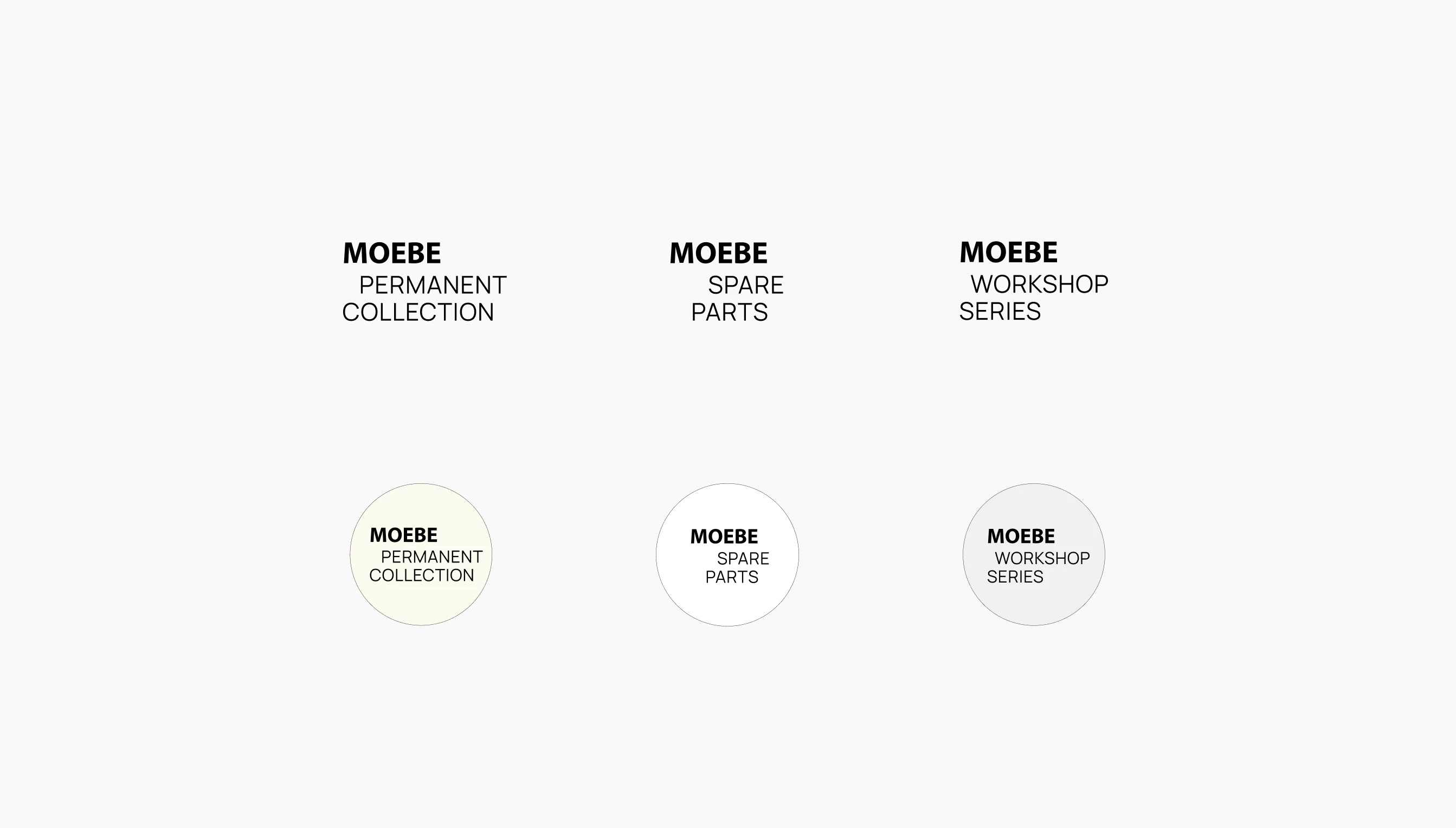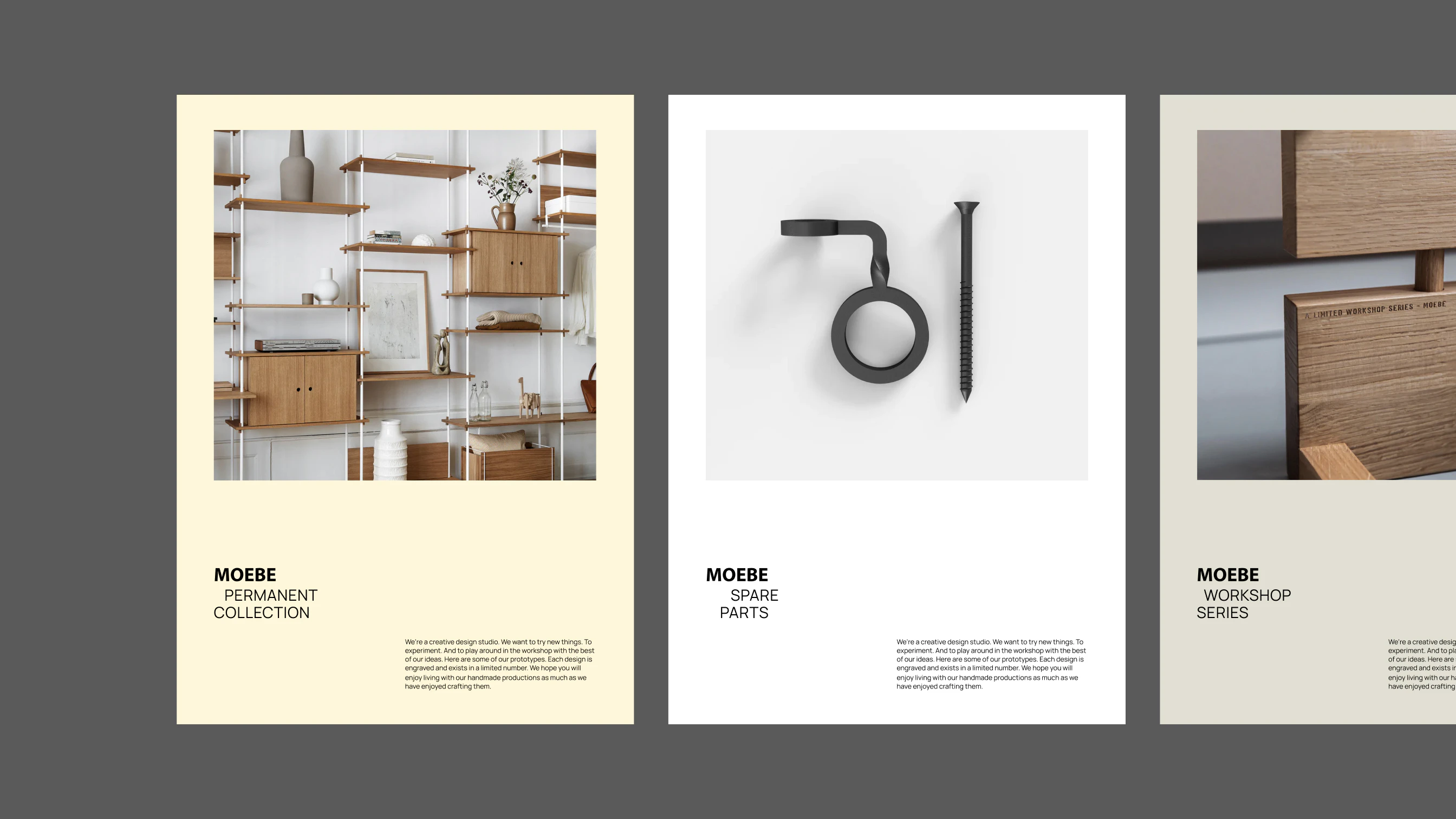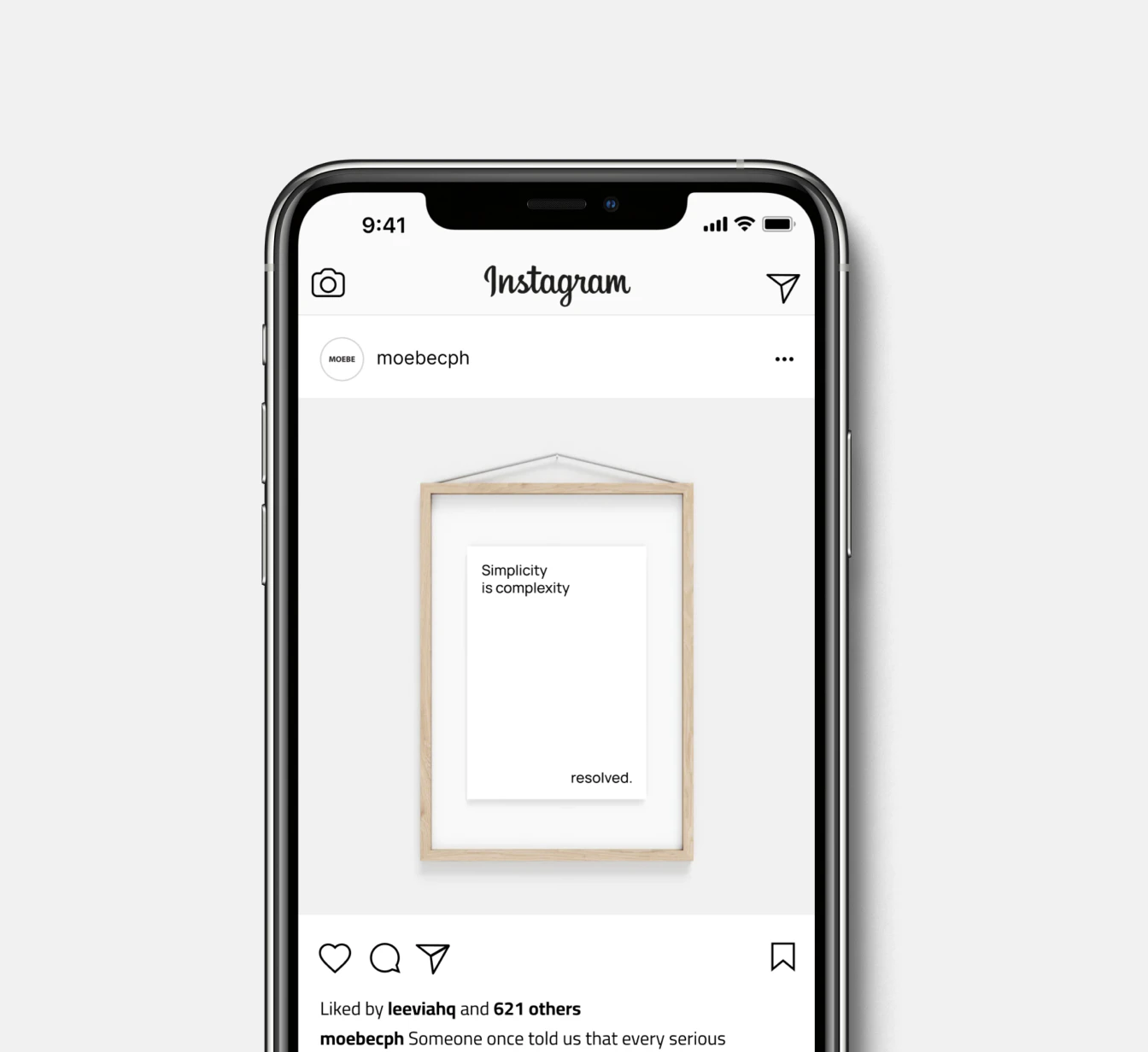 The design is inspired by their functional aesthetic, where excess fluff is exchanged for meaningful additions.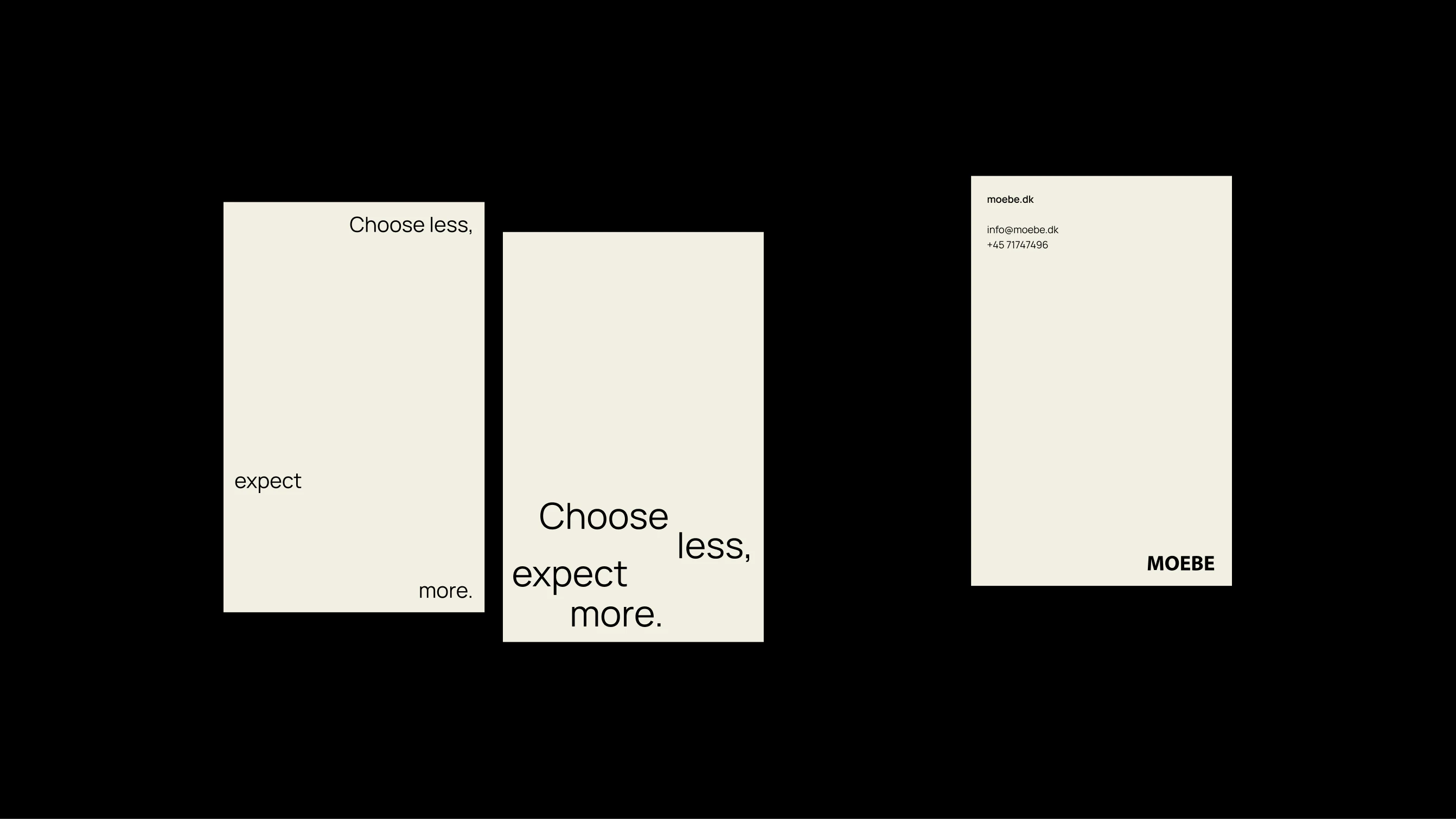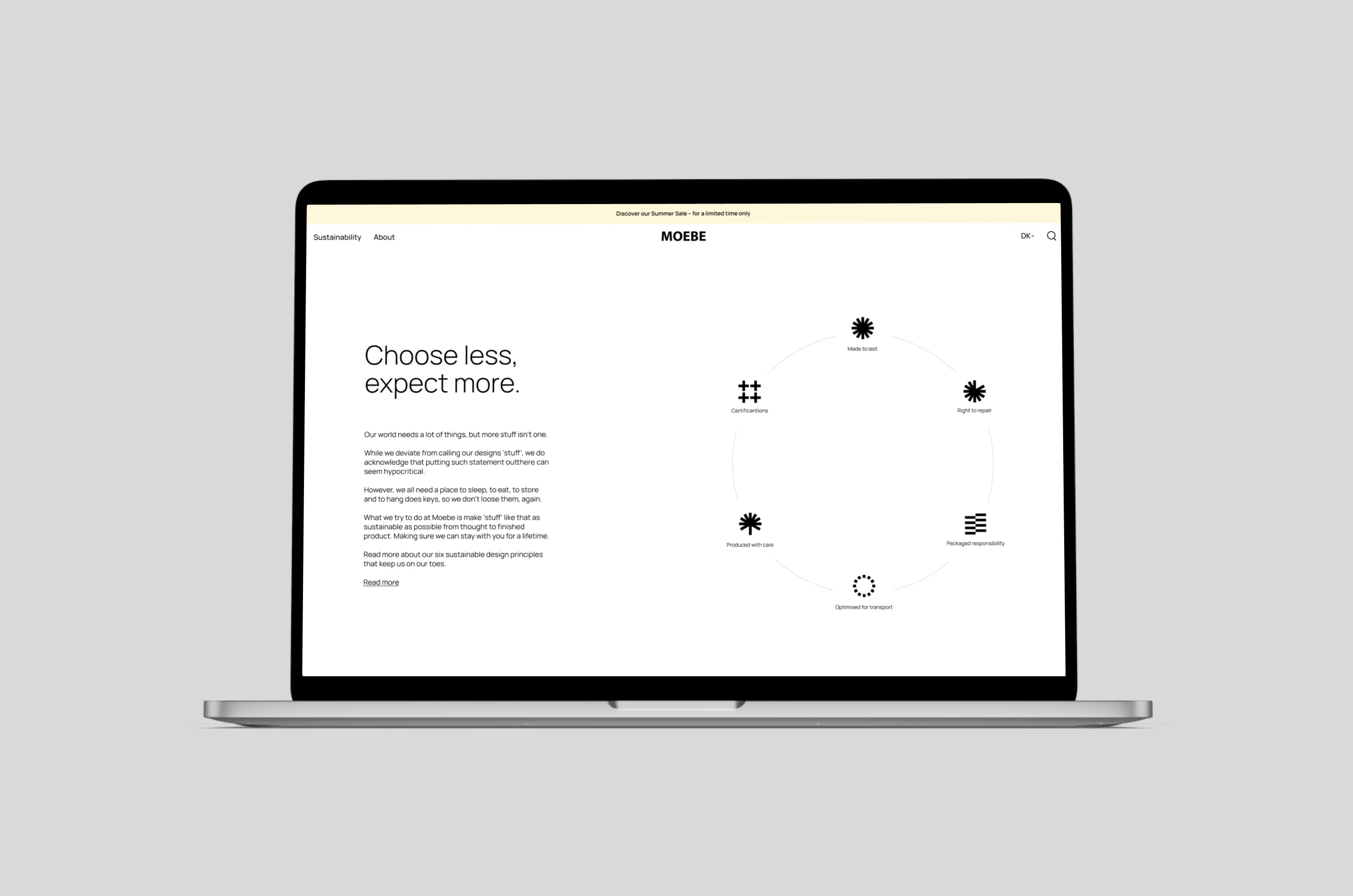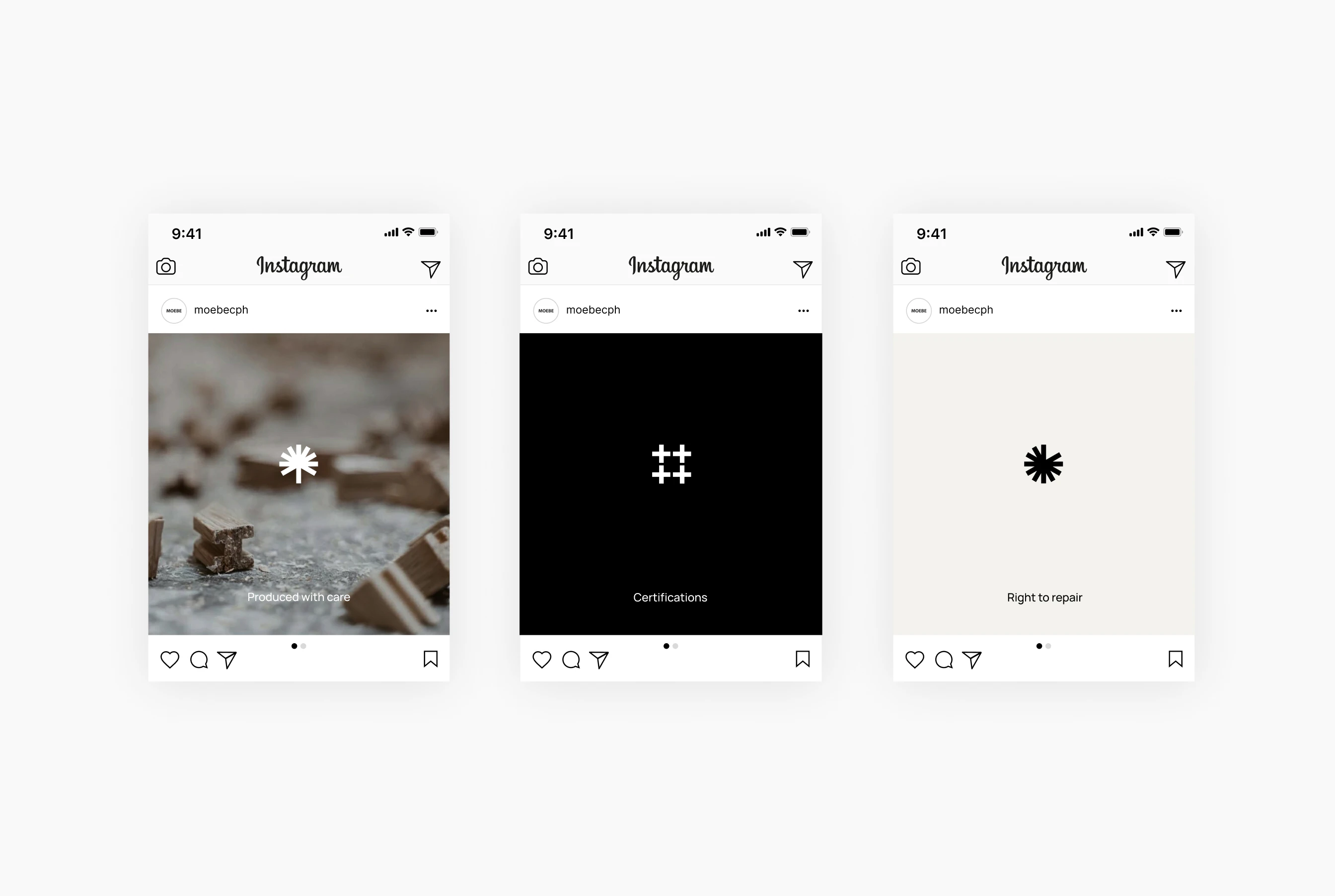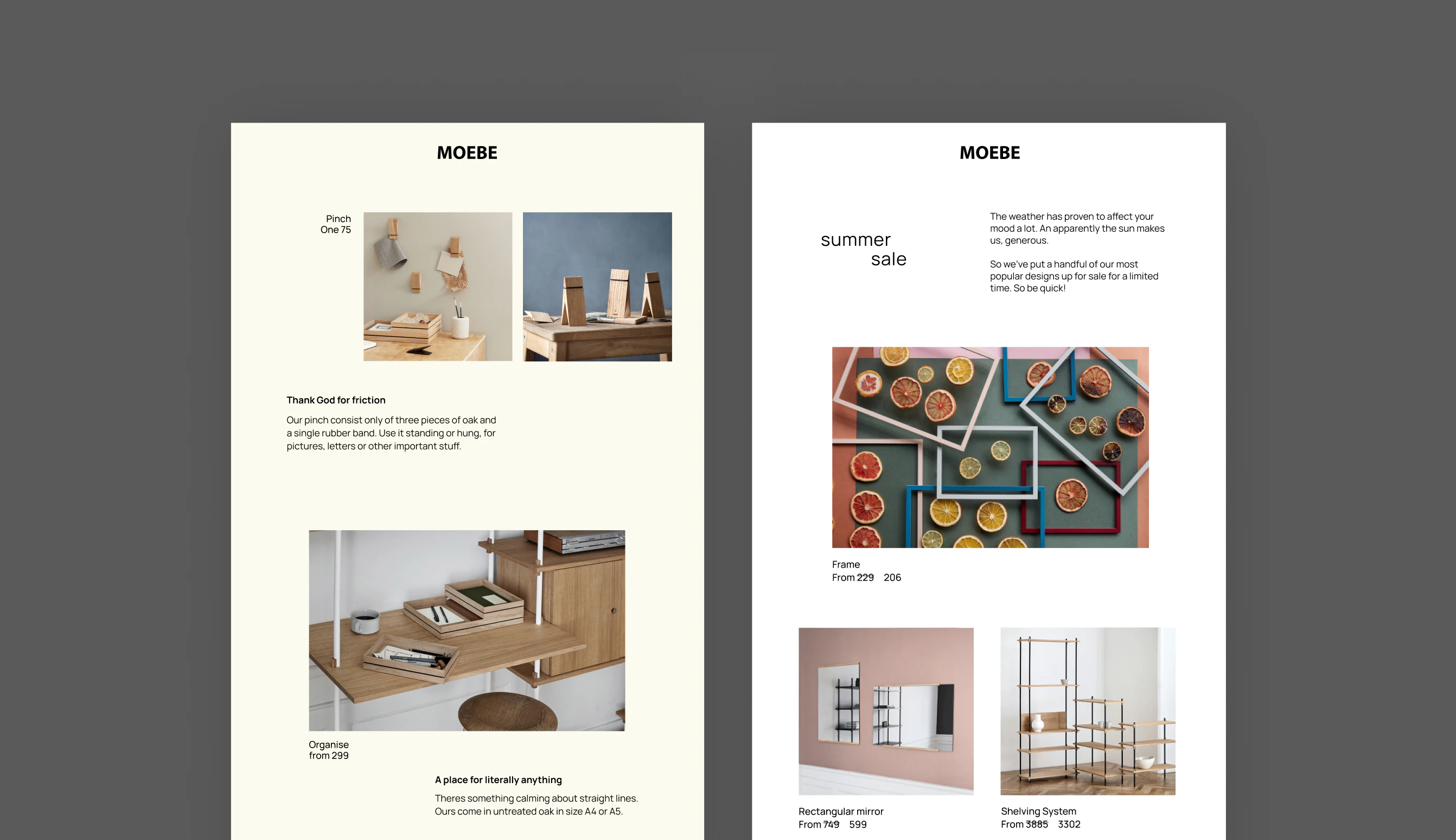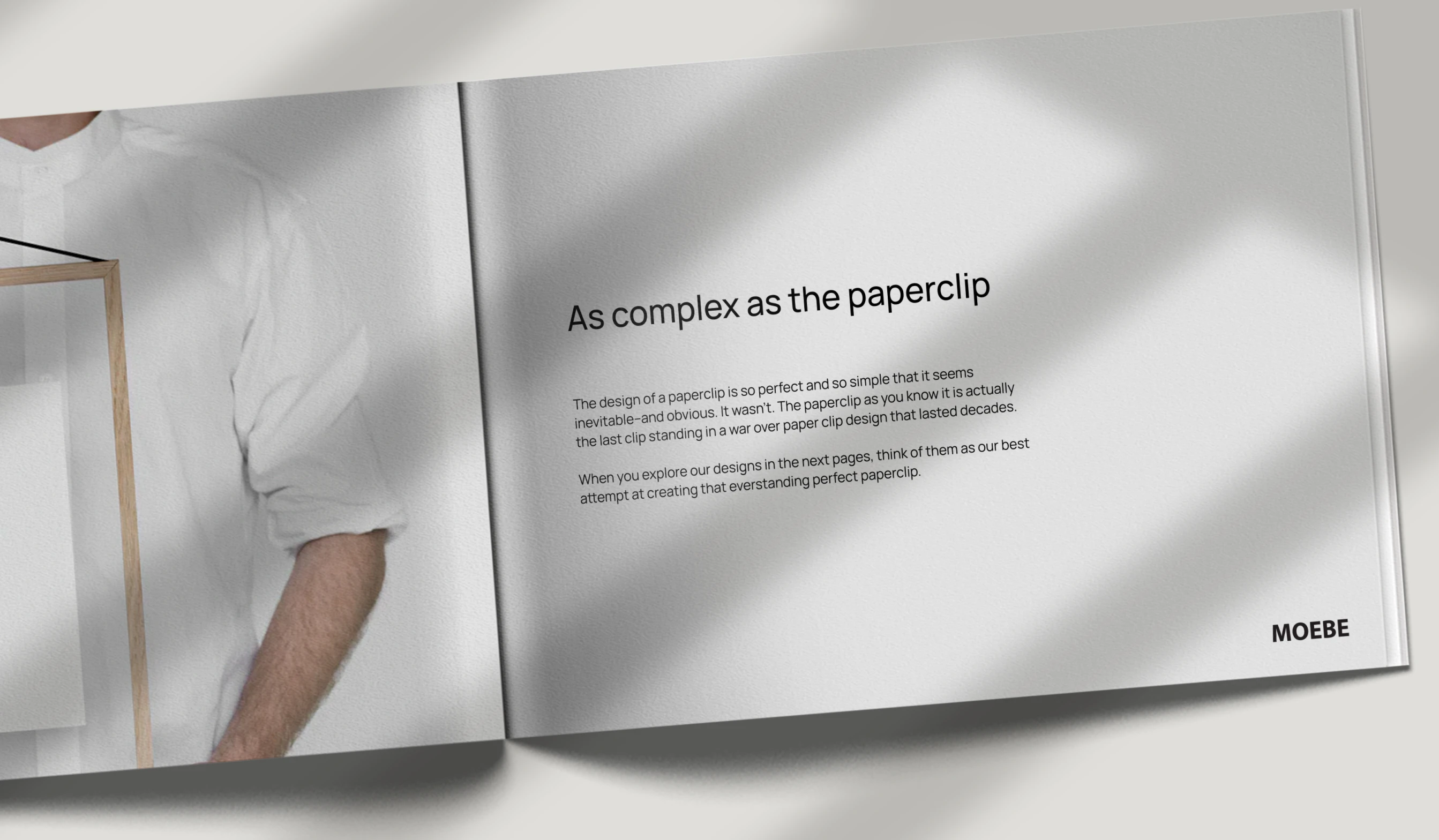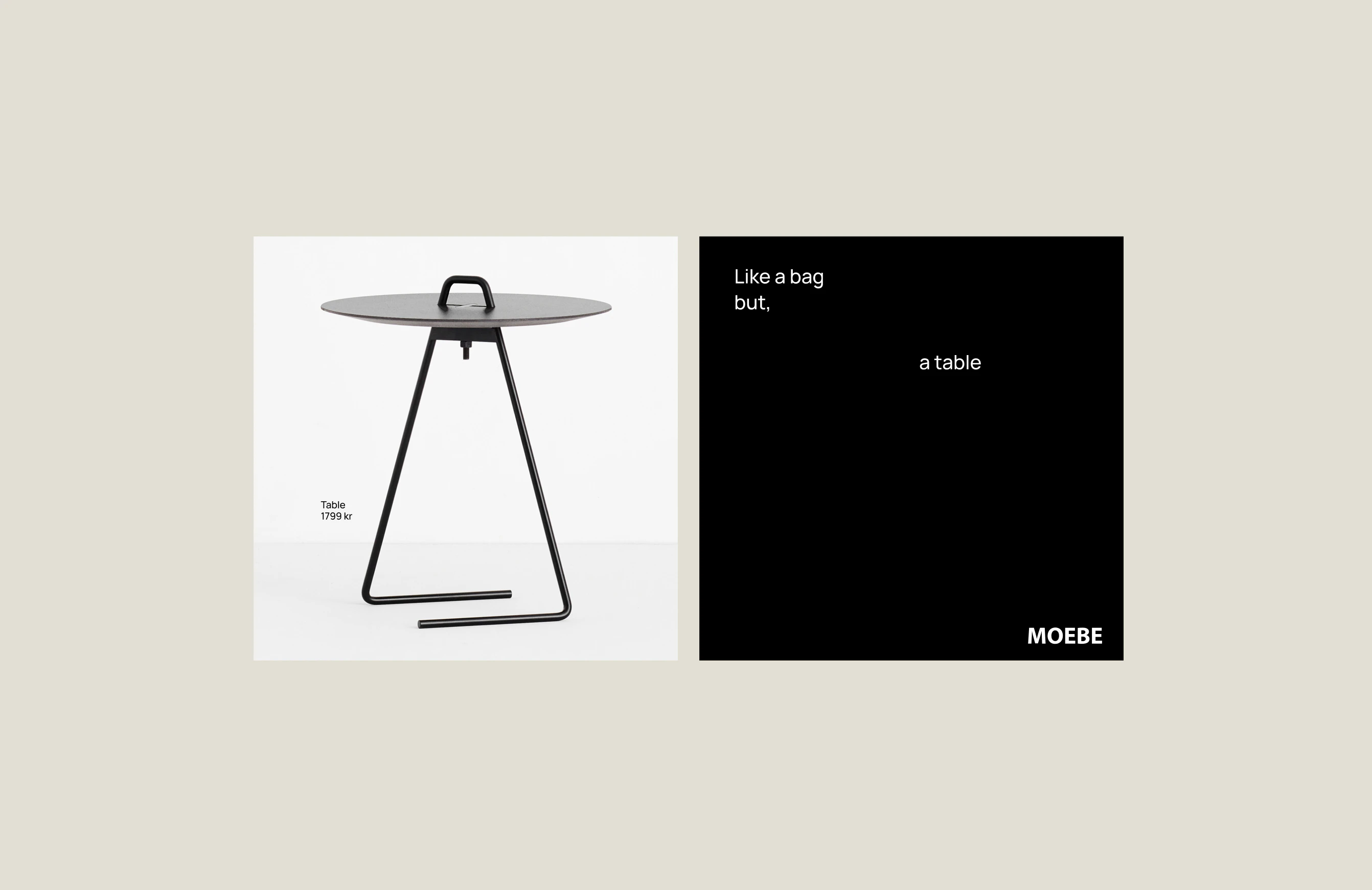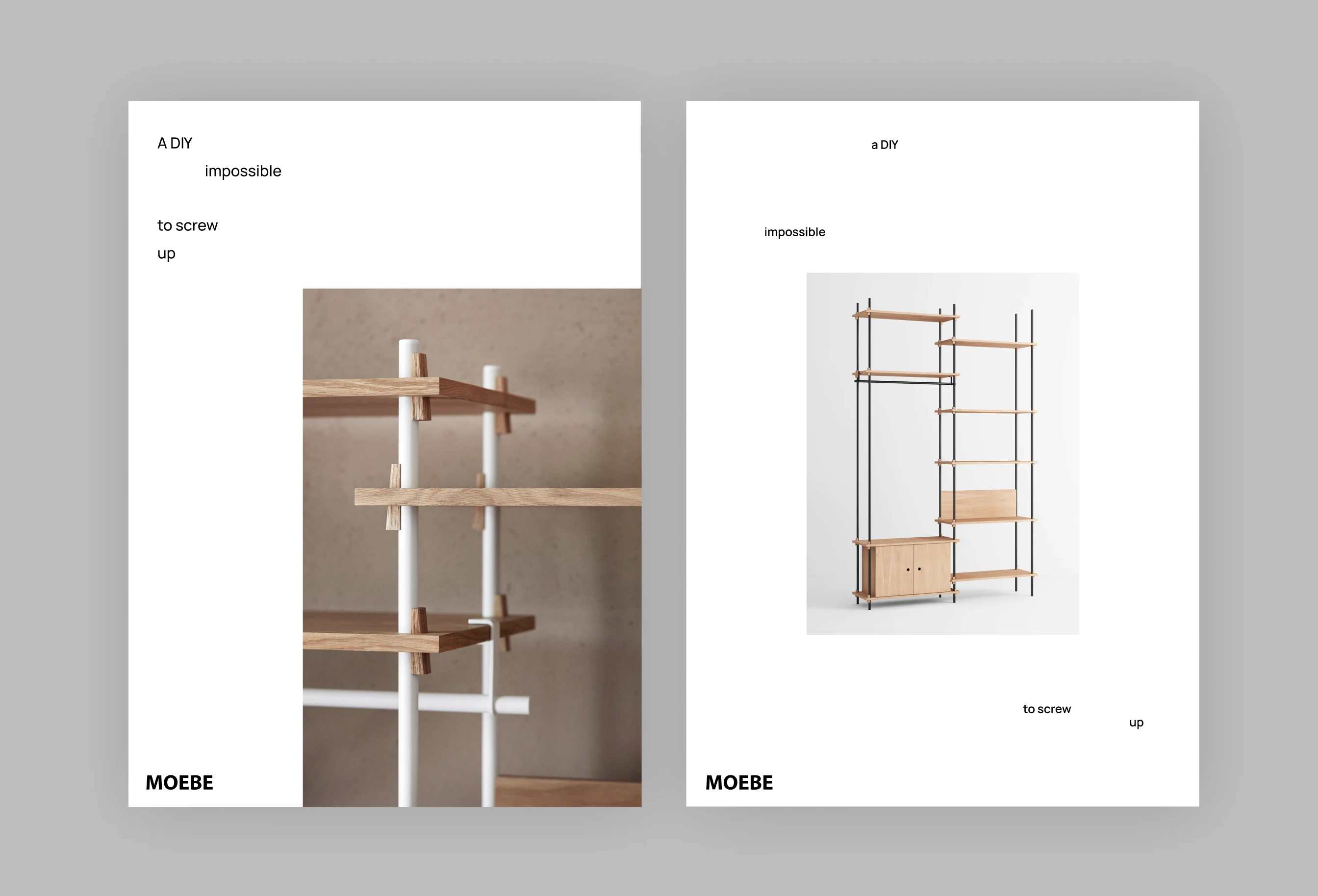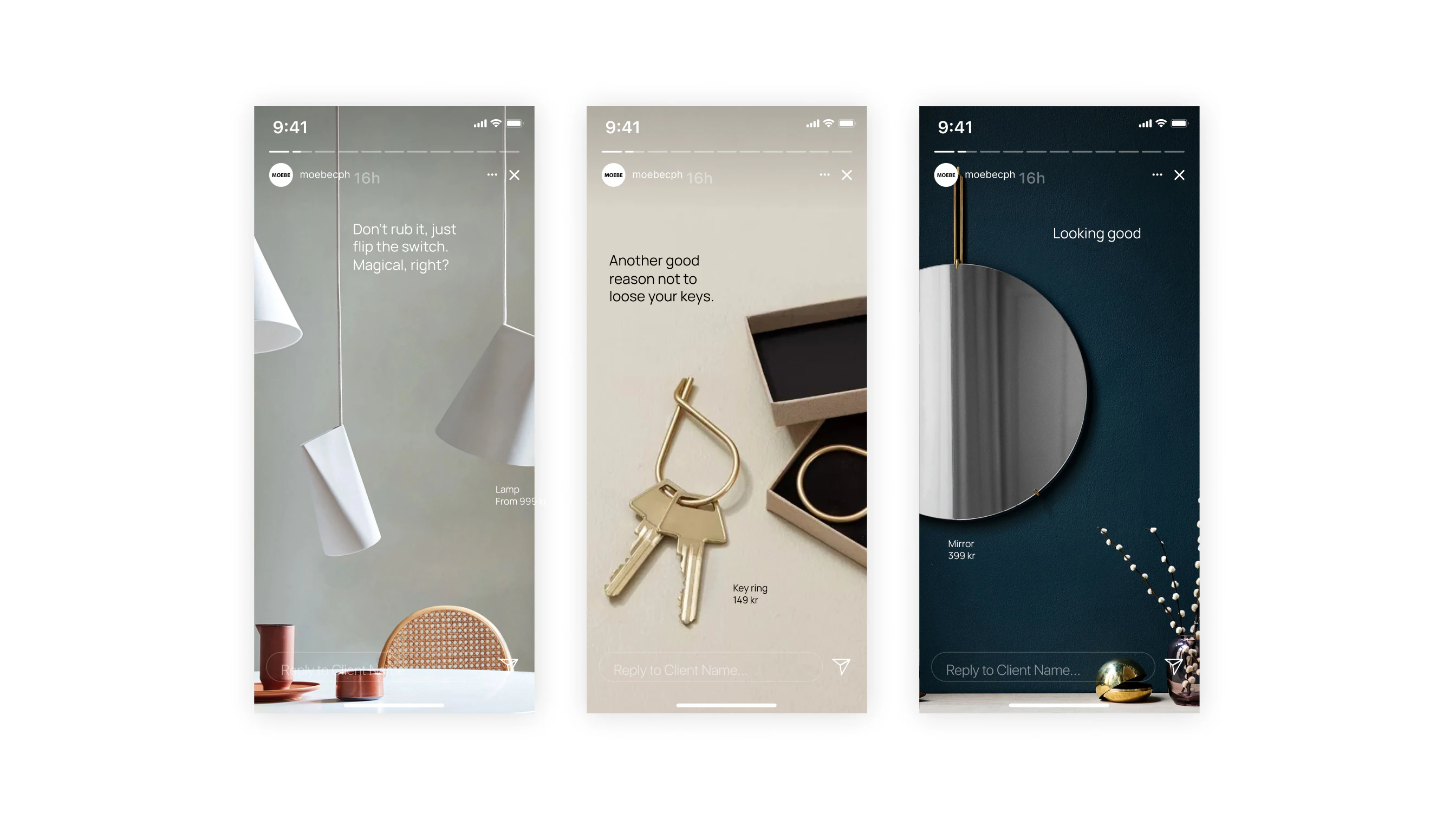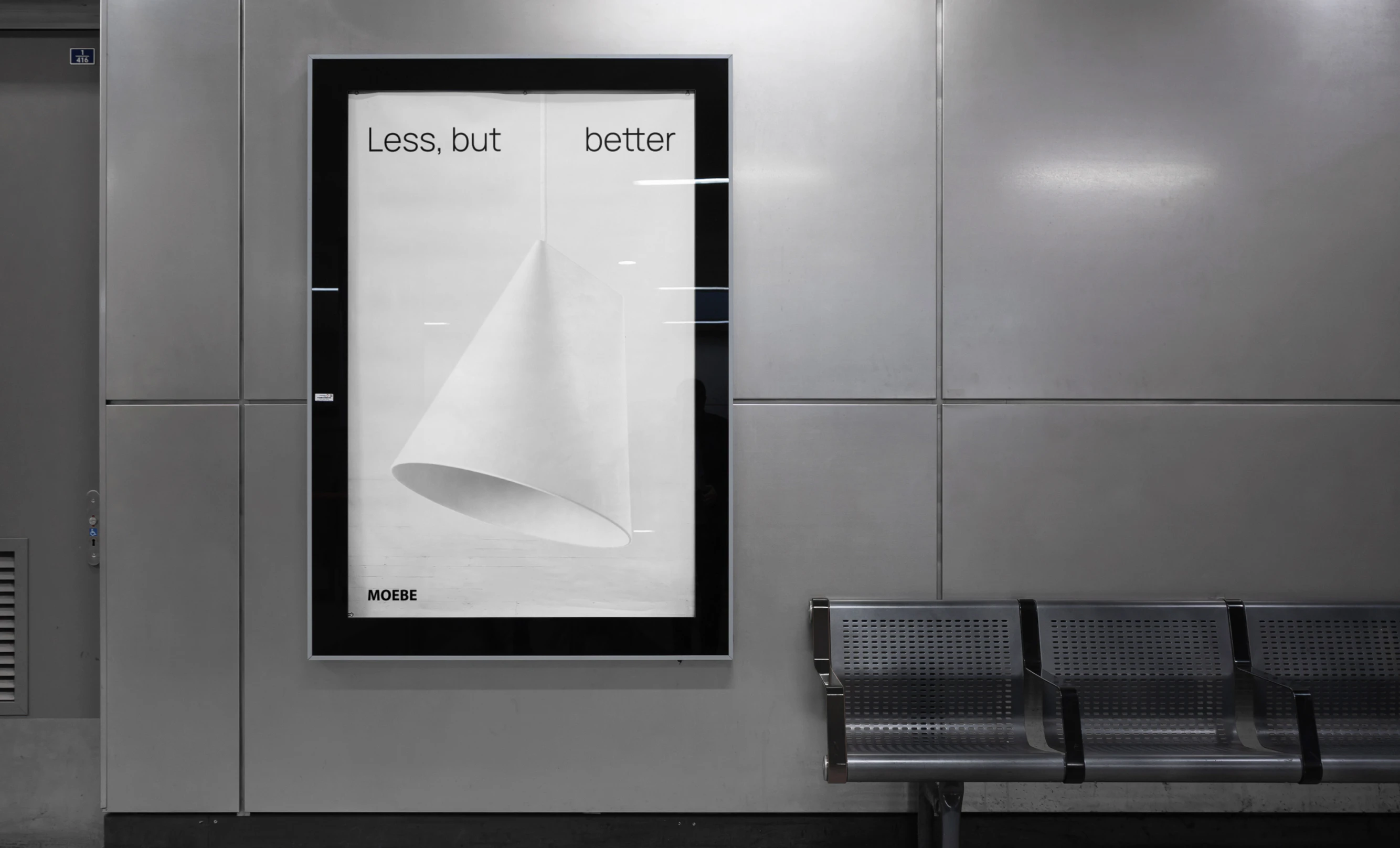 Kudos to
Client Lead / Mads Kjærgaard
Strategy Lead / Sofie Henriksen
Brand Design / Trine Rønsholdt