Du Musée E-commerce
The Art of E-Commerce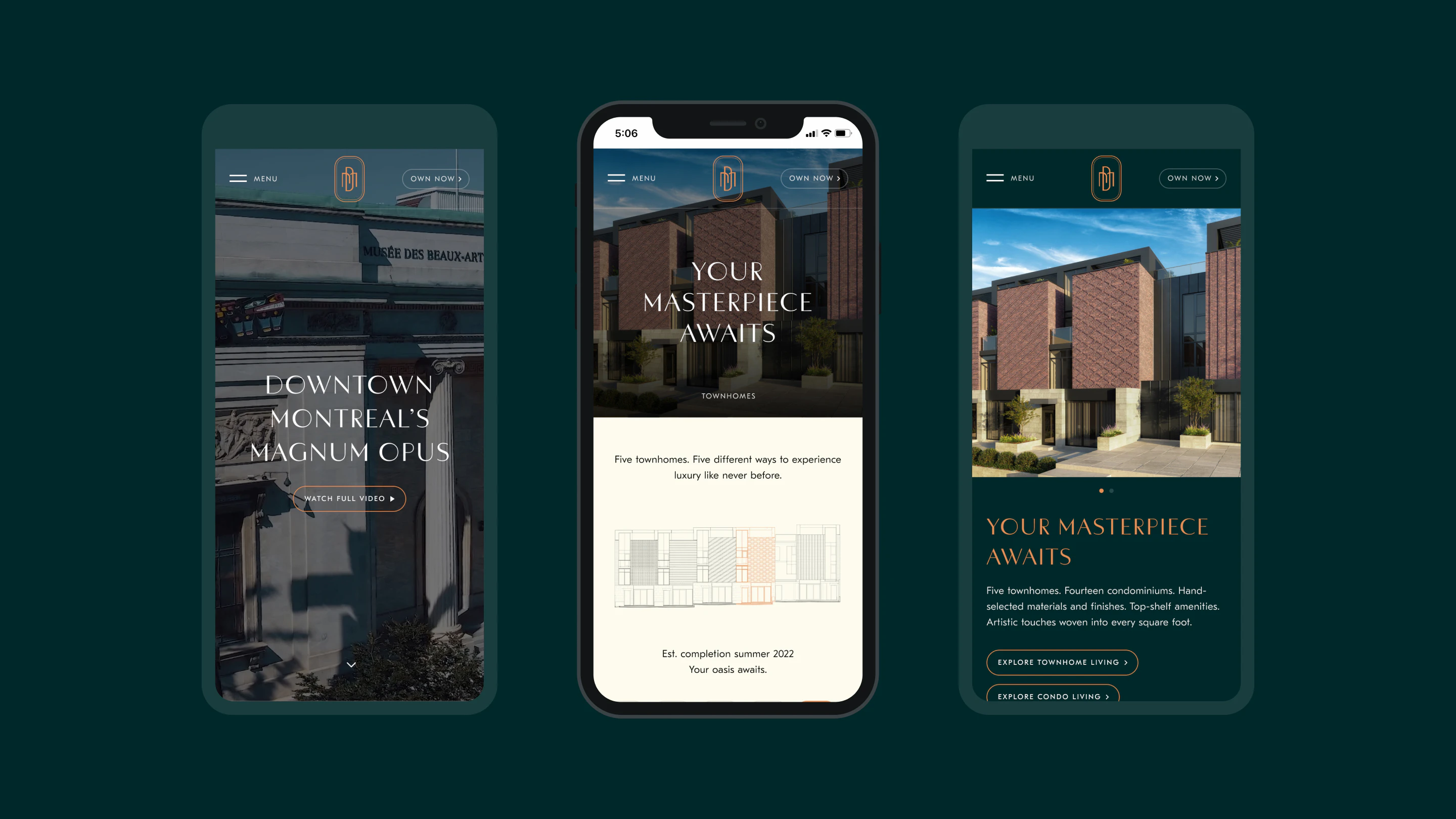 Client: Du Musée
Timespan: 2021 - present
Key Focus: Branding and E-Commerce
One of the most storied neighbourhoods in one of the most historic cities in North America, Golden Square Mile is placed at the heart of the city of Montreal. At the center of this cultural hub lies Montreal's "Museum of Fine Arts," a world renowned collection of art which houses works by Salvador Dali, Jean-Michel Basquiat, Pablo Picasso, and other prominent artists. The eponymous "Avenue du Musée" holds some of the oldest houses in area. The historic Percy Cowans House (1909) and Farquhar Robertson House (1899) were constructed by Edward Maxwell, one of the era's foremost Canadian architects. Today, these grand residences are being reimagined as Du Musée: a destination for distinguished living. We helped Du Musée to not only define their brand and communication style but to craft a website that allows the buyers of their condos to do so completely digitally. The platform brought the elegance of the buildings themselves online and allow for a seamless experience from browsing potential homes to living in them.
Bringing the Outside In
Branding that harkens to the culutral importance of this distinguised location gives a sense of connection to the history of the site.
Interactive
Implementing interactive and responsive elements to the shopping experience immerses users in the innovative E-commerce platform.
Elegance, Class, Effortlessness, & Opulence
Following colour theory, our communication strategy and branding invited a high class, luxurious feel born from the monogram.