Dately
A personal touch to date night surprises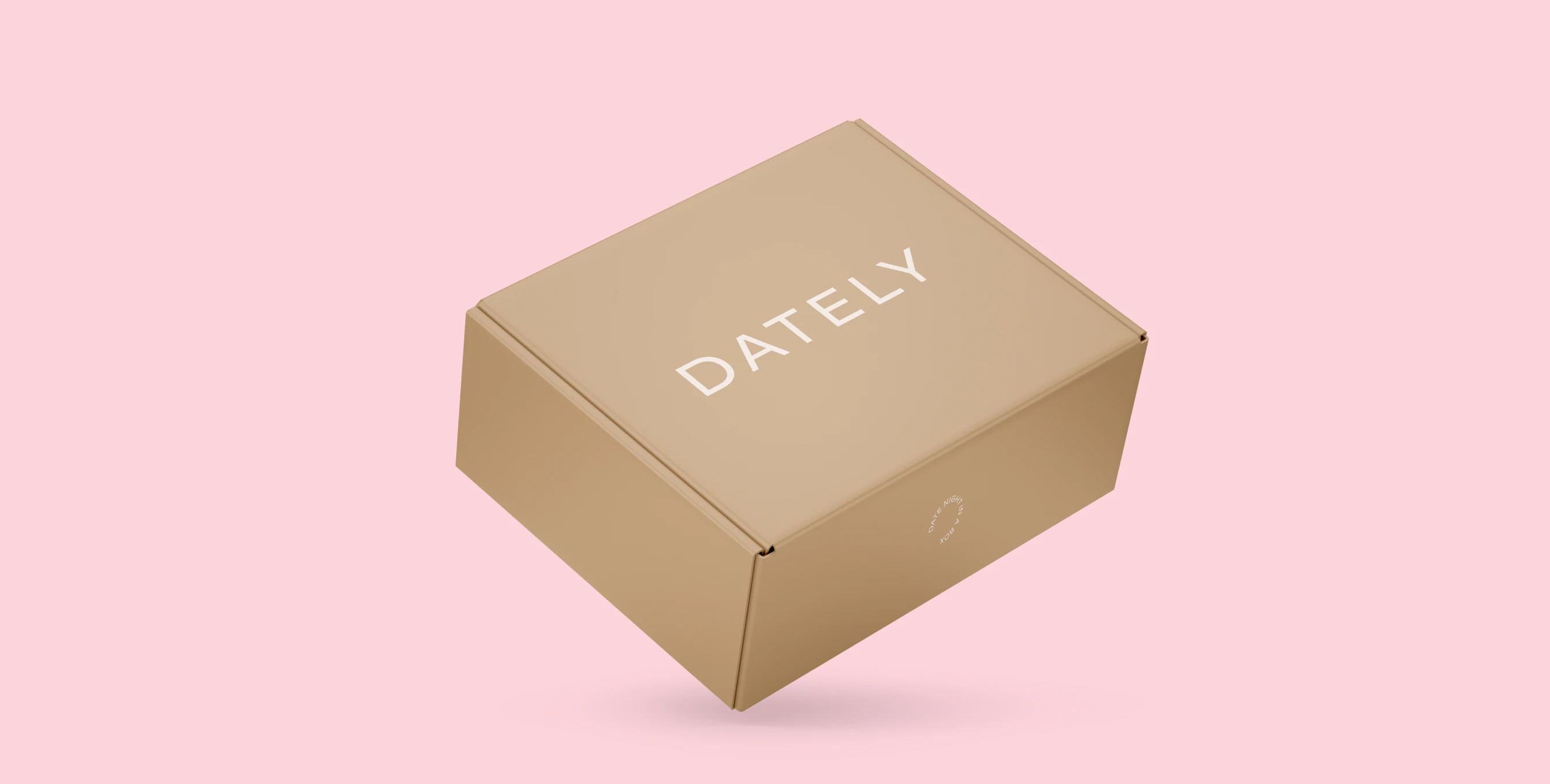 Client: Dately
Timespan: Jan '22 – Mar '22
Key Focus: Branding
Dately is the perfect date night in a box, an accessible luxury brand helping couples keep the spark alive. From cocktails and dinner to playlists and meaningful conversation starters, each box delivers surprises meant to bring partners closer together. To capture the unique spirit of the brand, a playful, romantic identity was developed and unfolded into both physical and digital touchpoints. The result is a distinct, scalable design focused on simple implementation.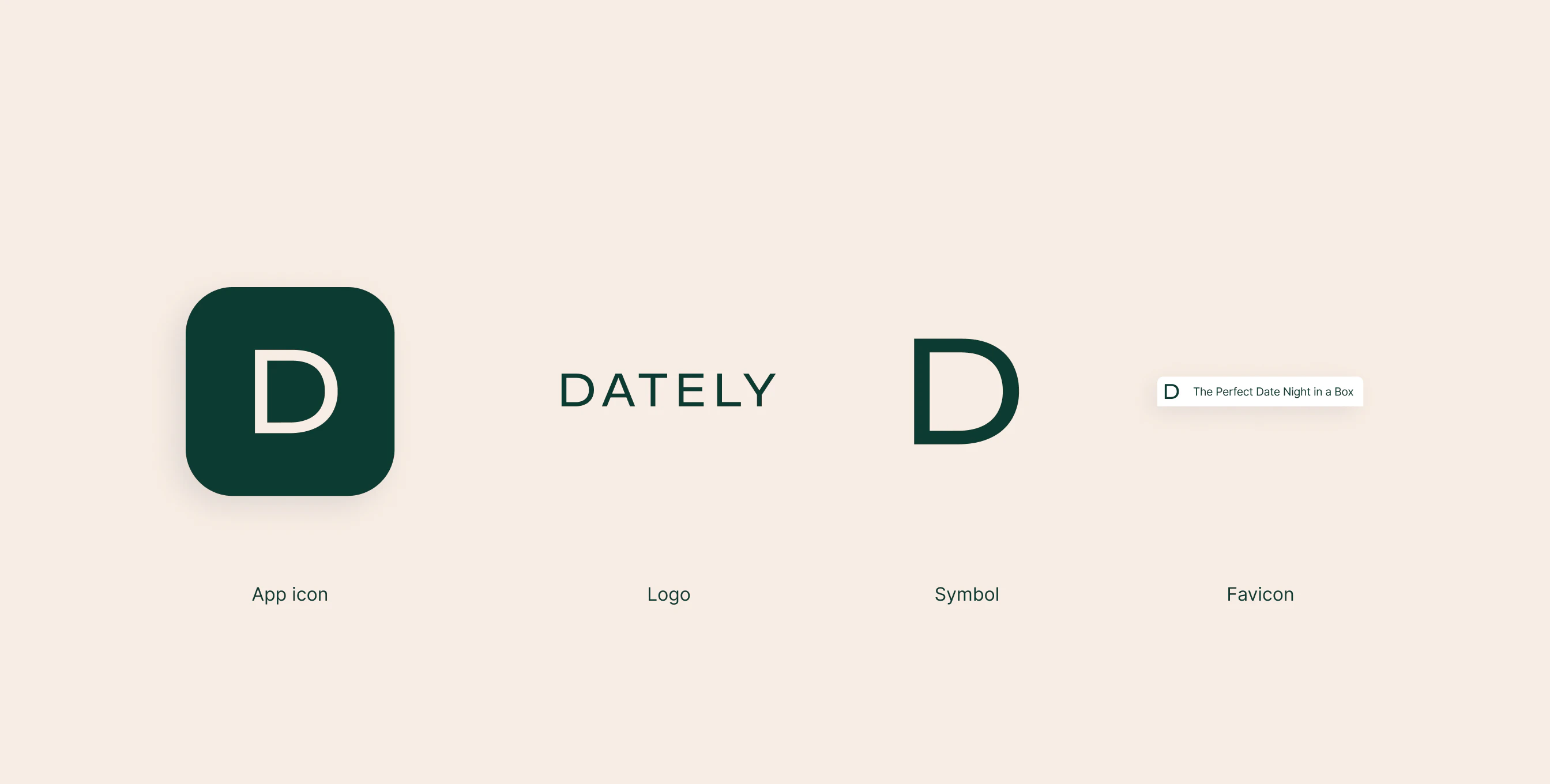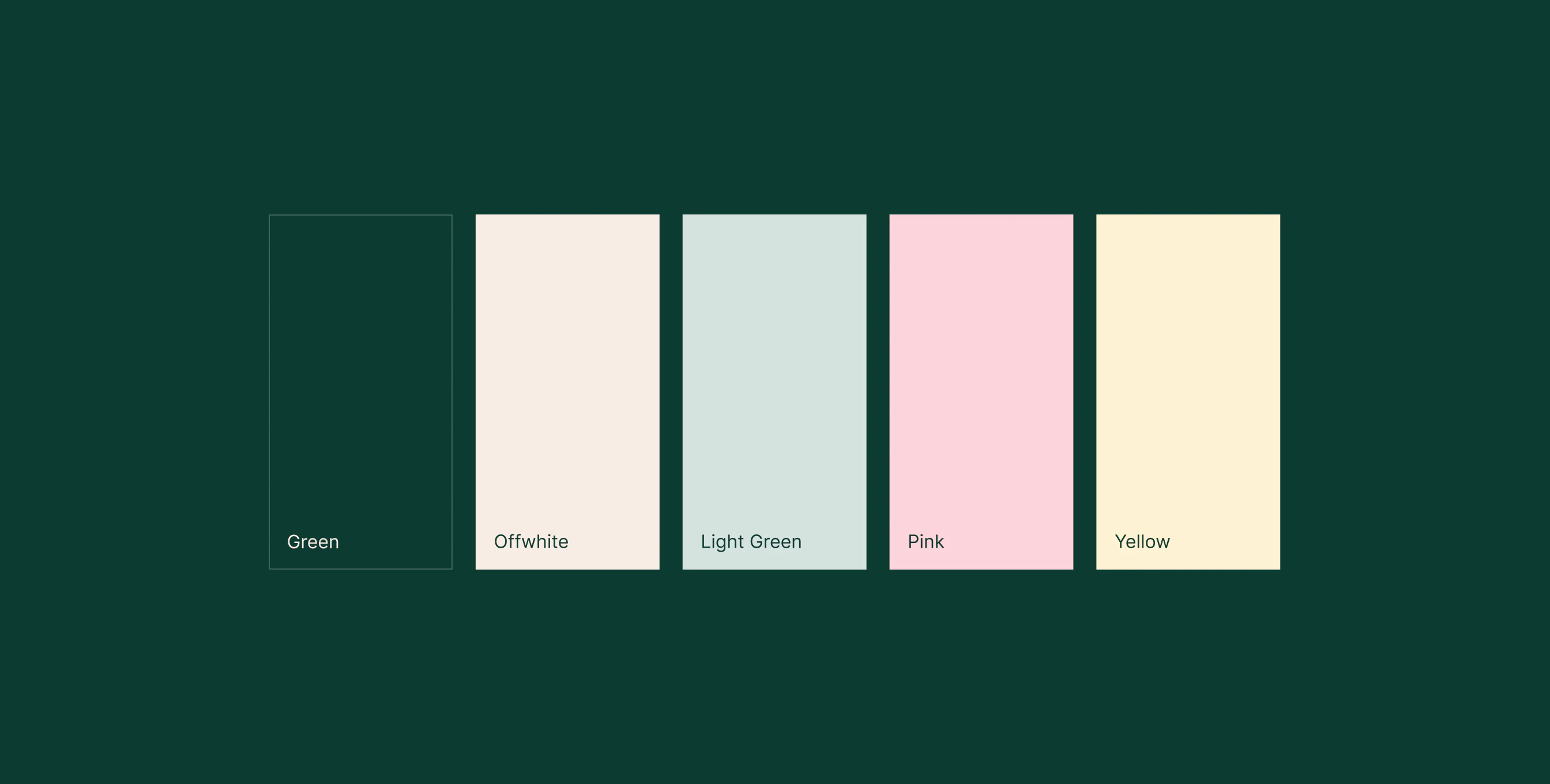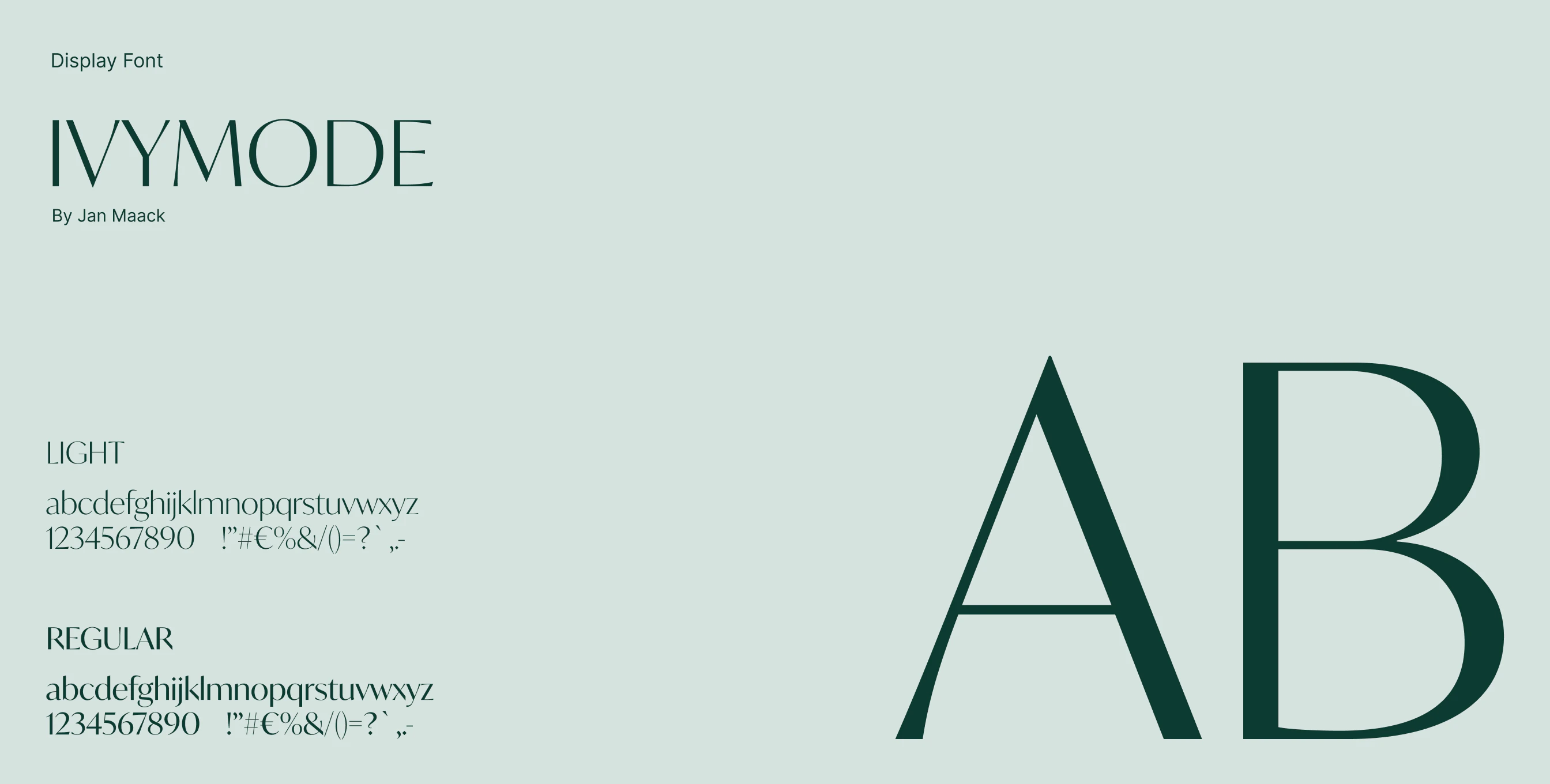 Dately's romantic and intimate visual identity reflects the brand's unique characteristics by balacnging a delicate and refined look with playful elements.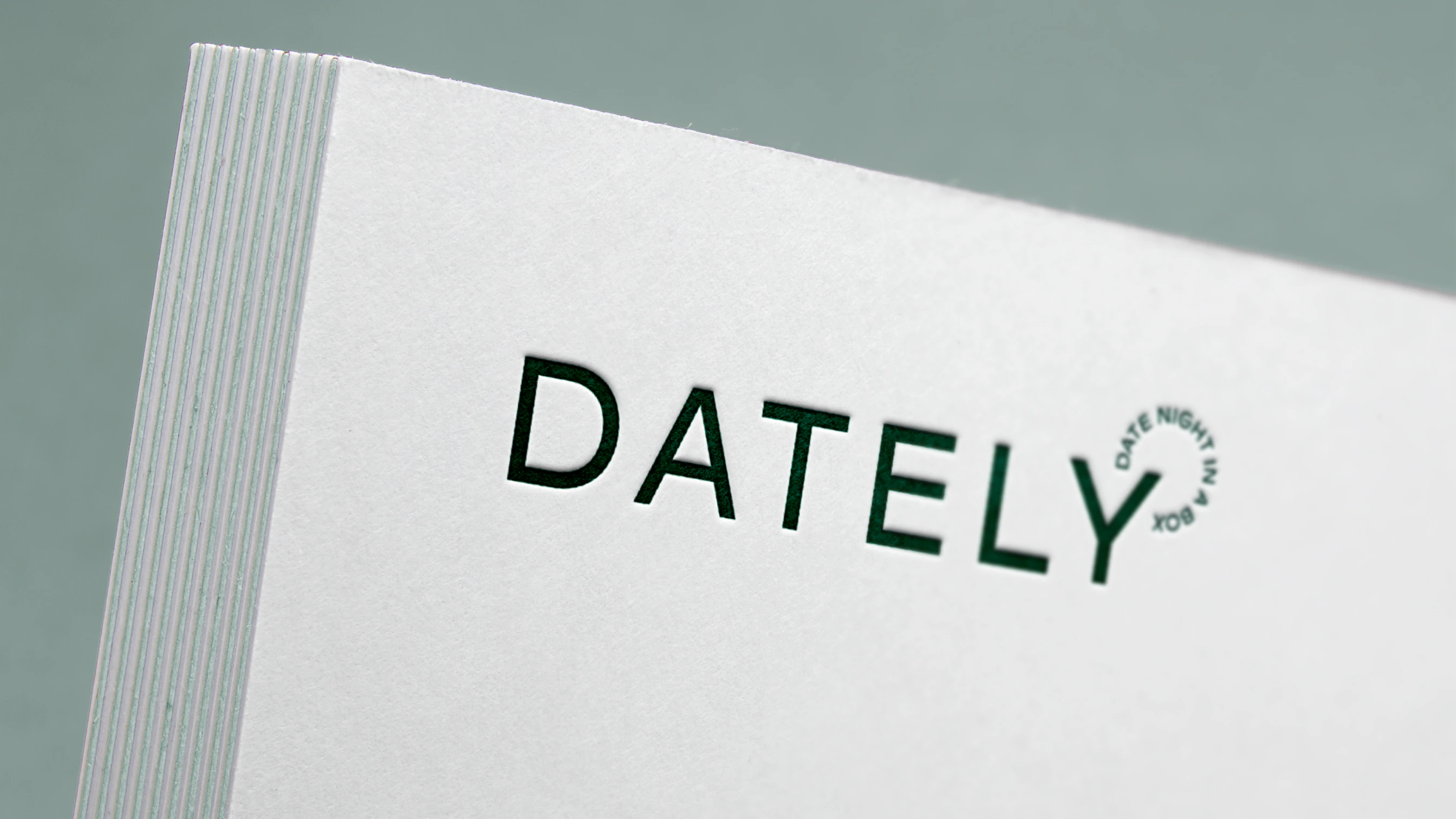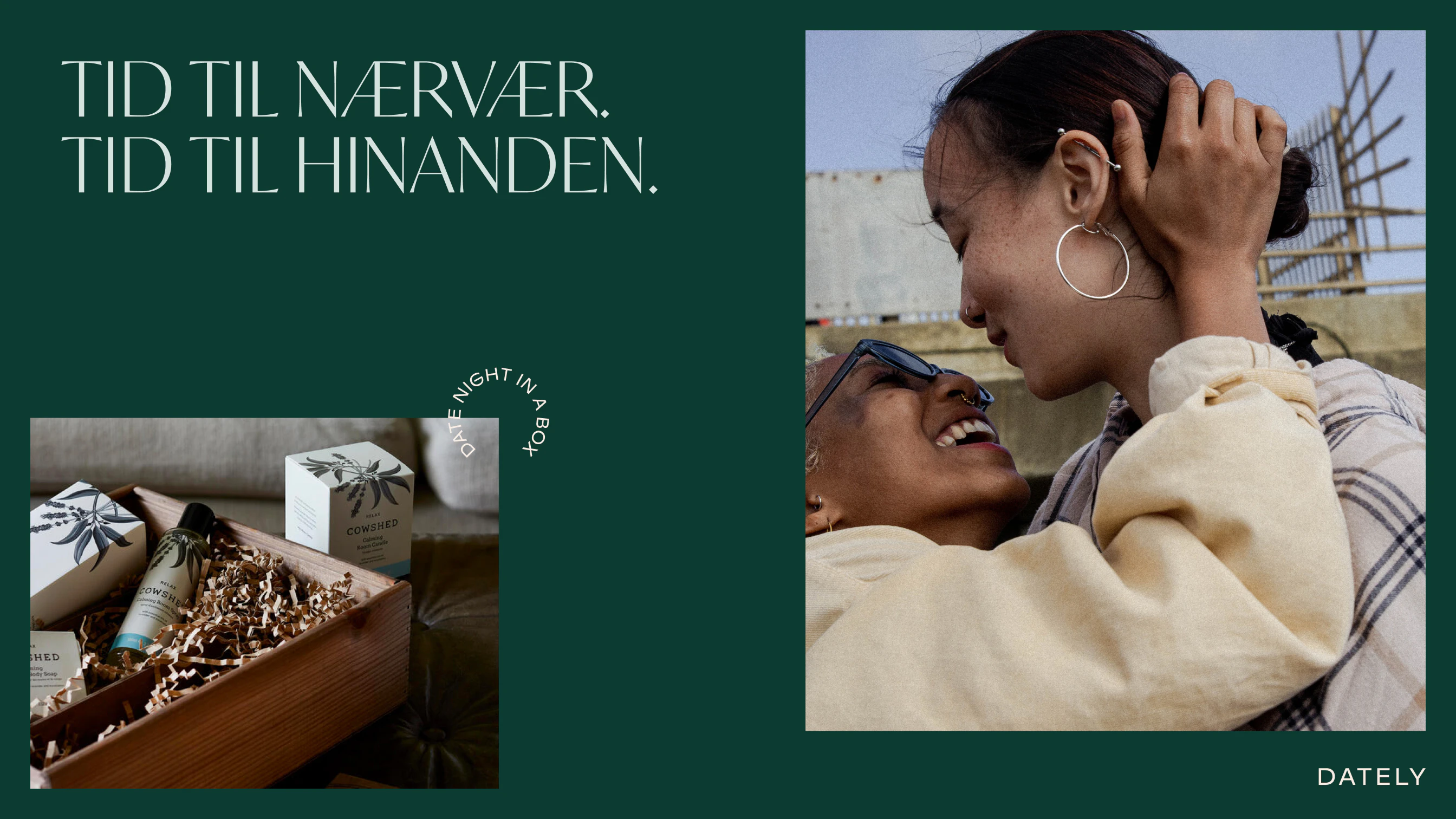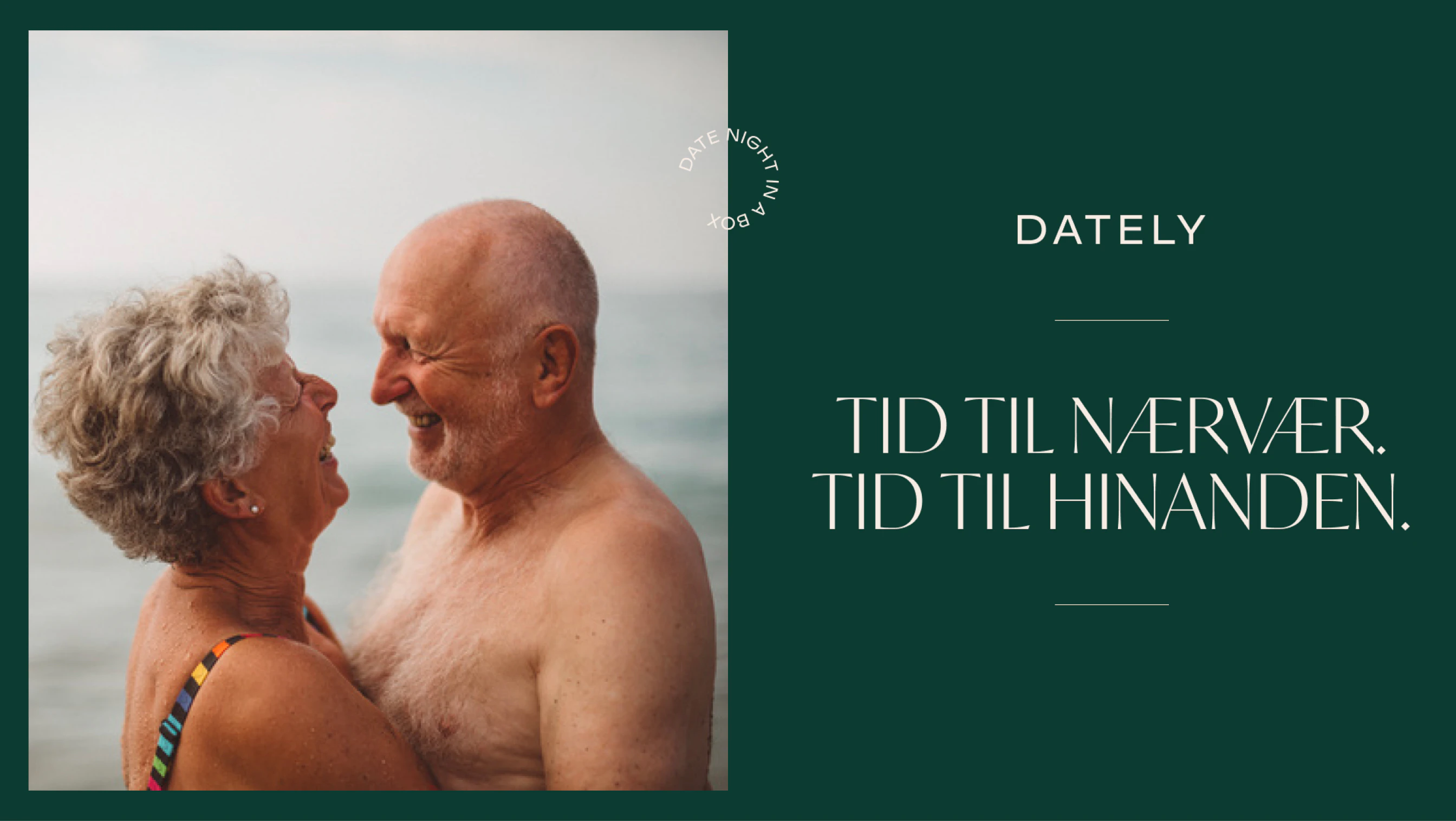 Both the physical touchpoints in the box, as well as the digital face of the brand, received a refined update. Built to be beautiful and scalable, the design was thought into templates that would give it a luxurious feel without requiring great design efforts to make them come to life.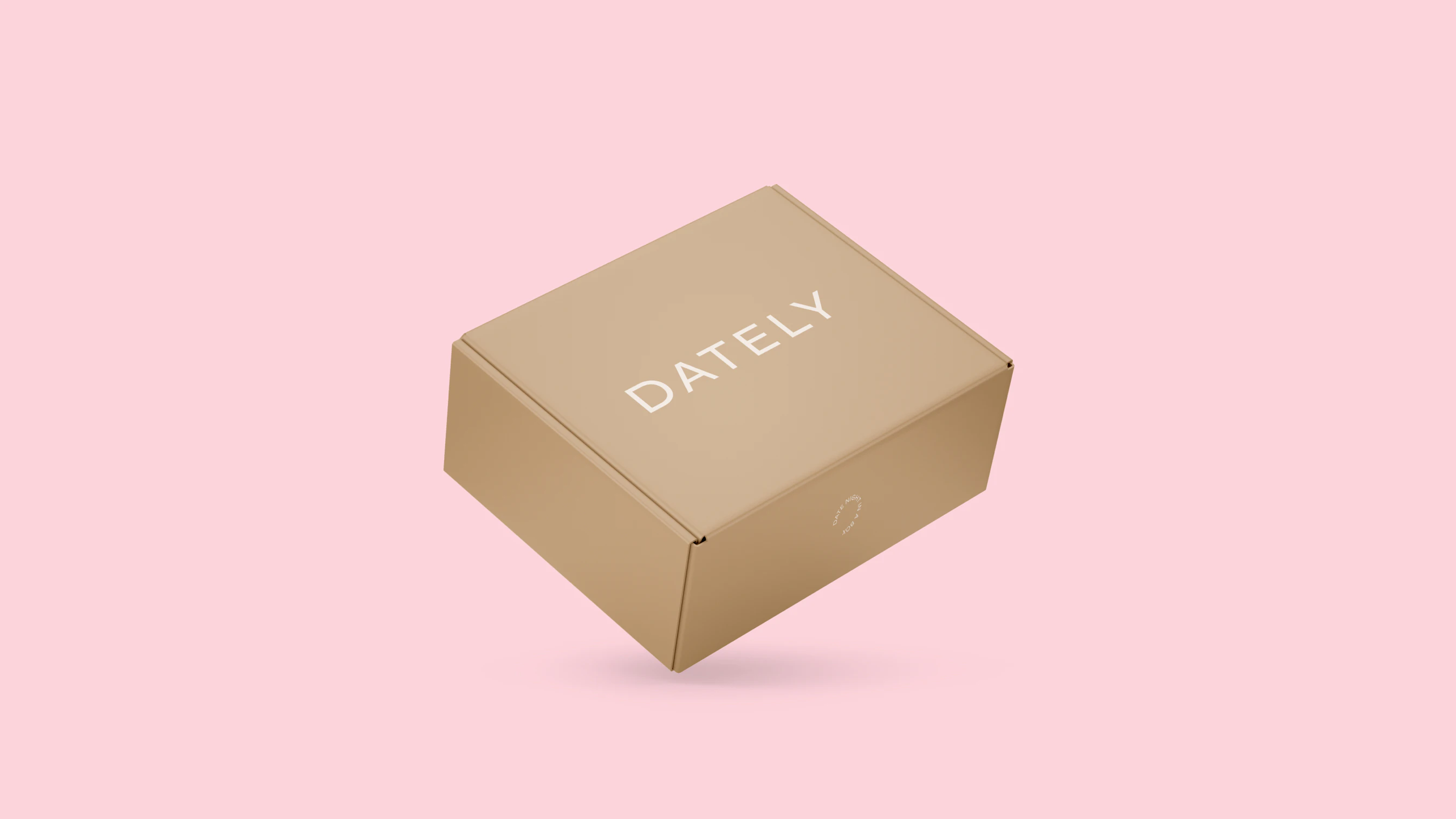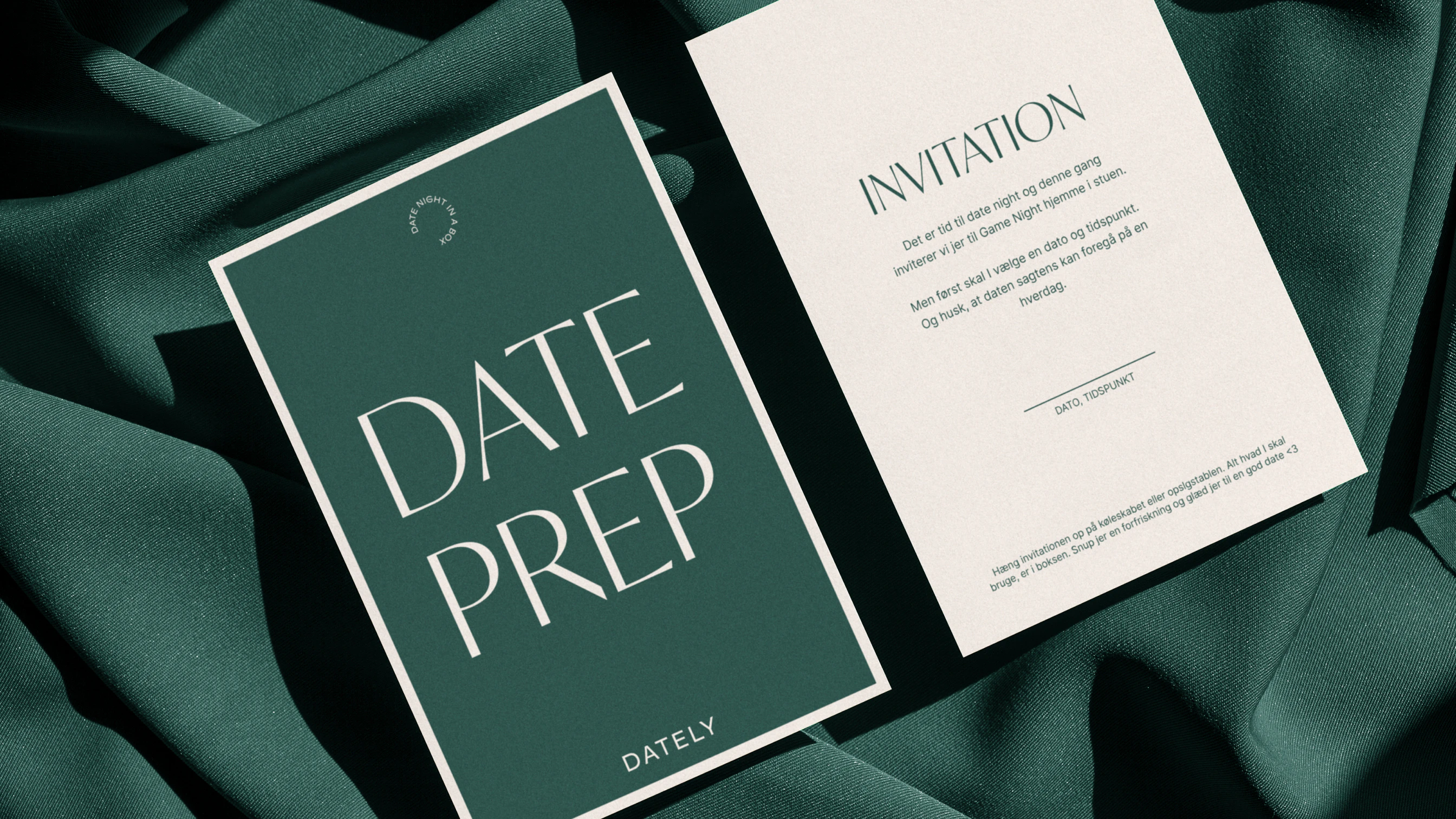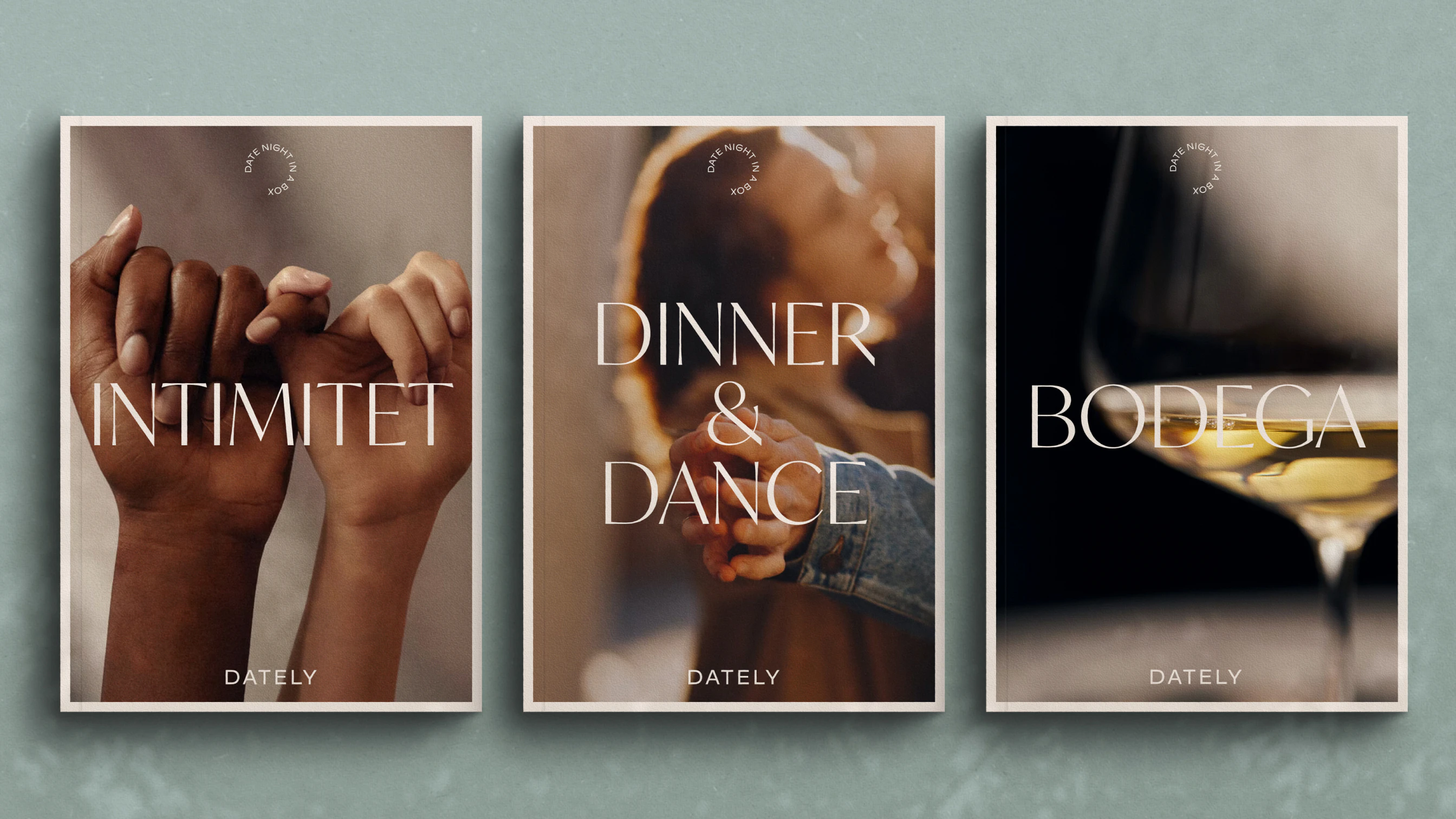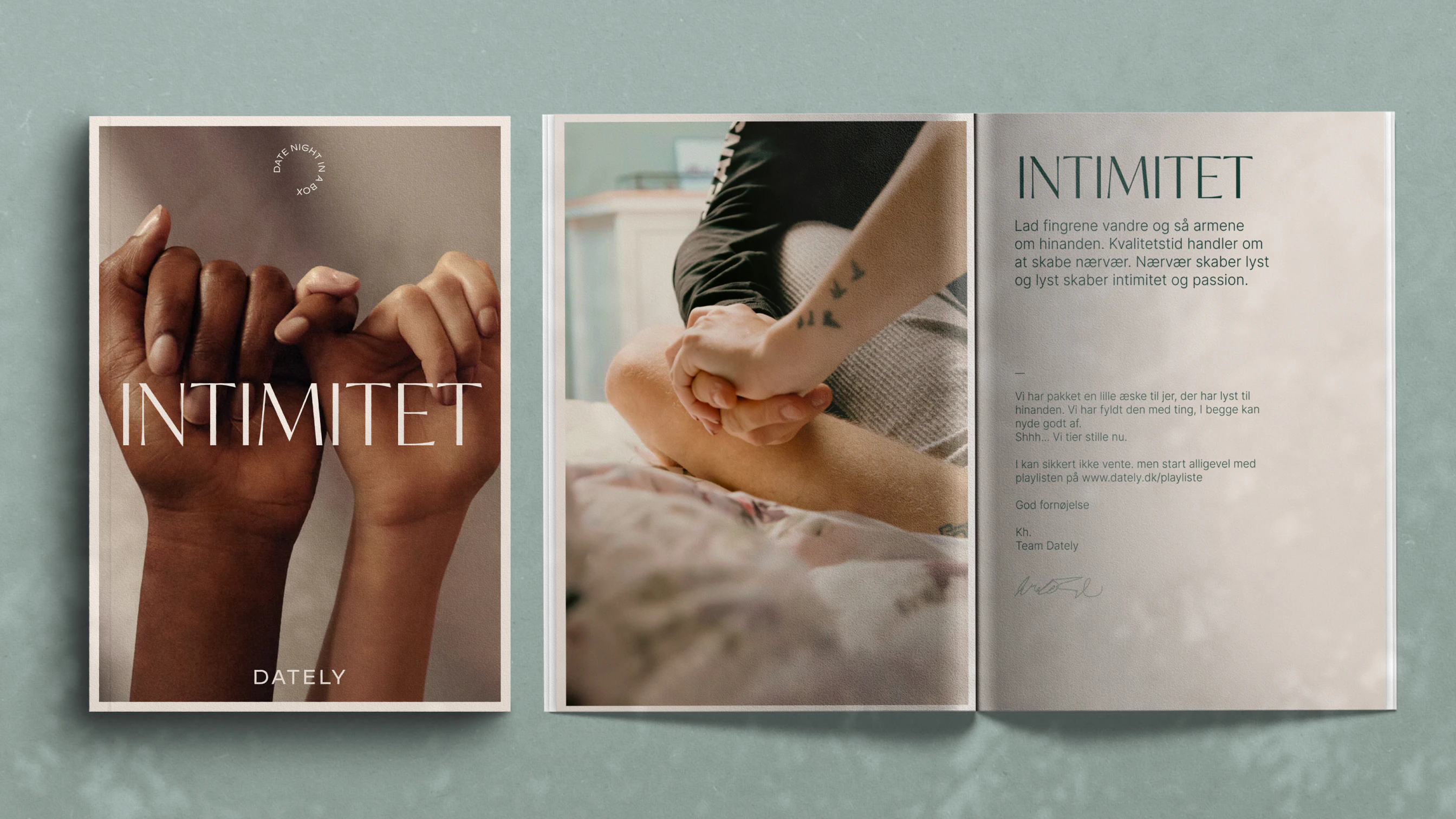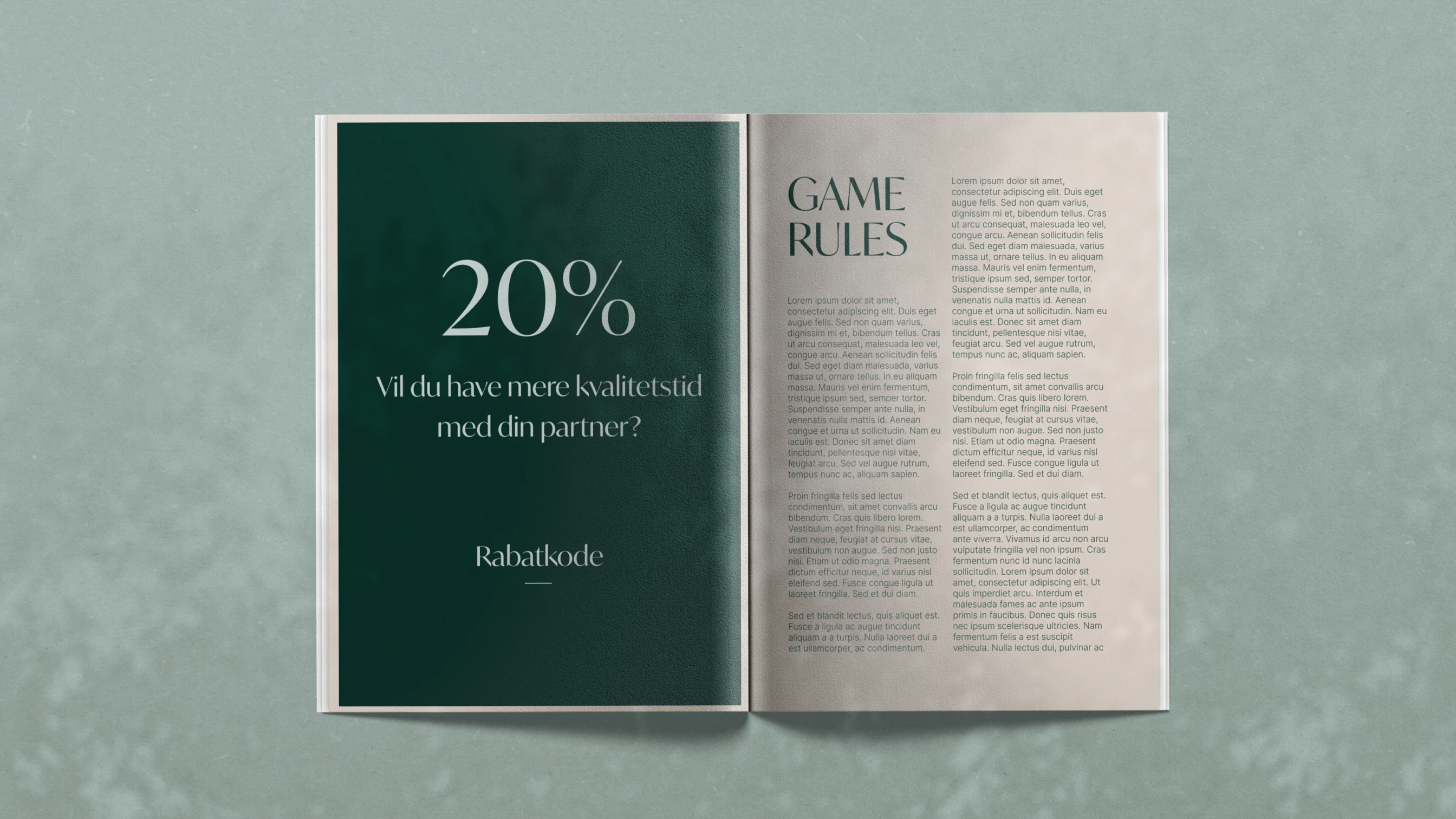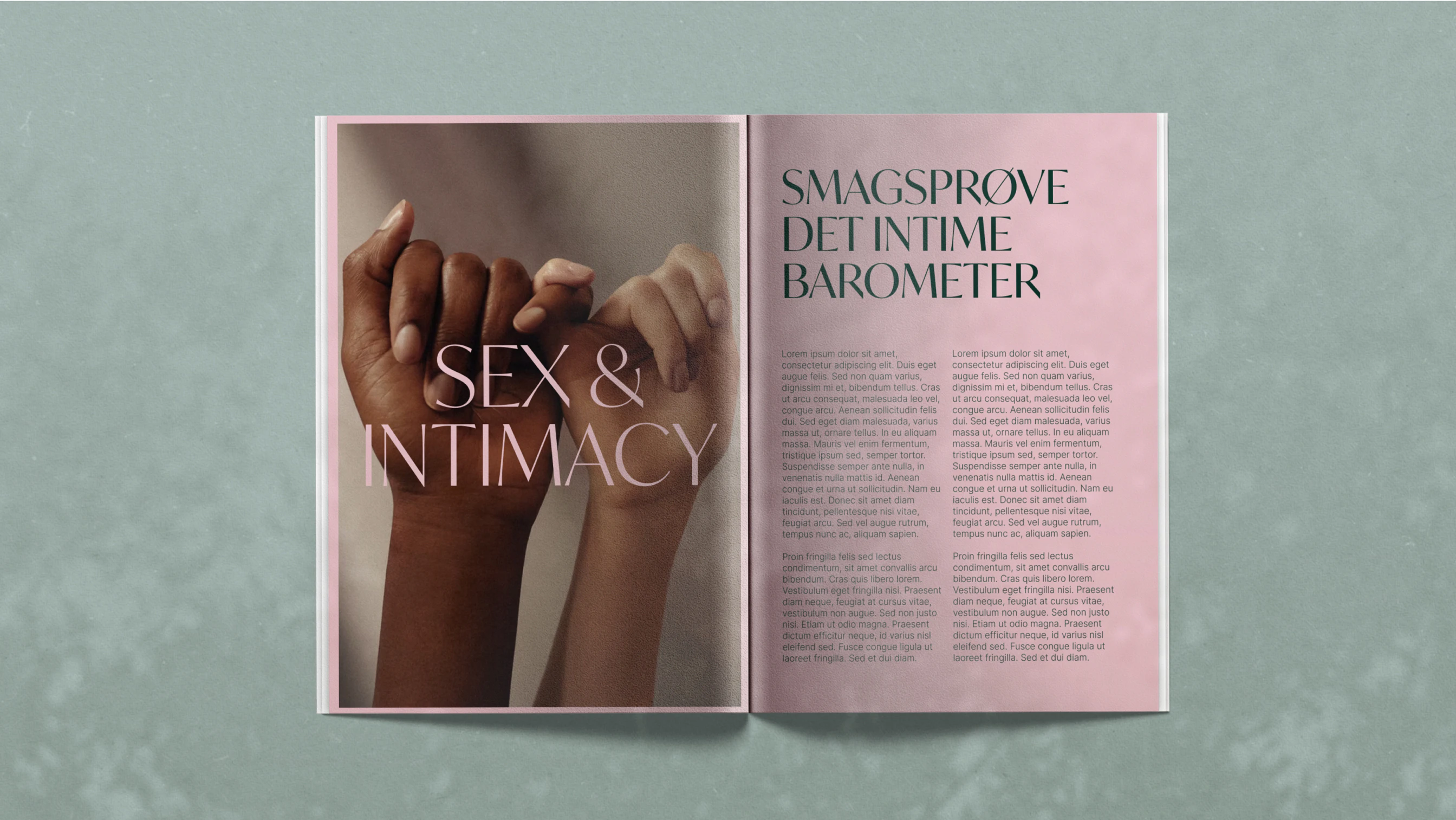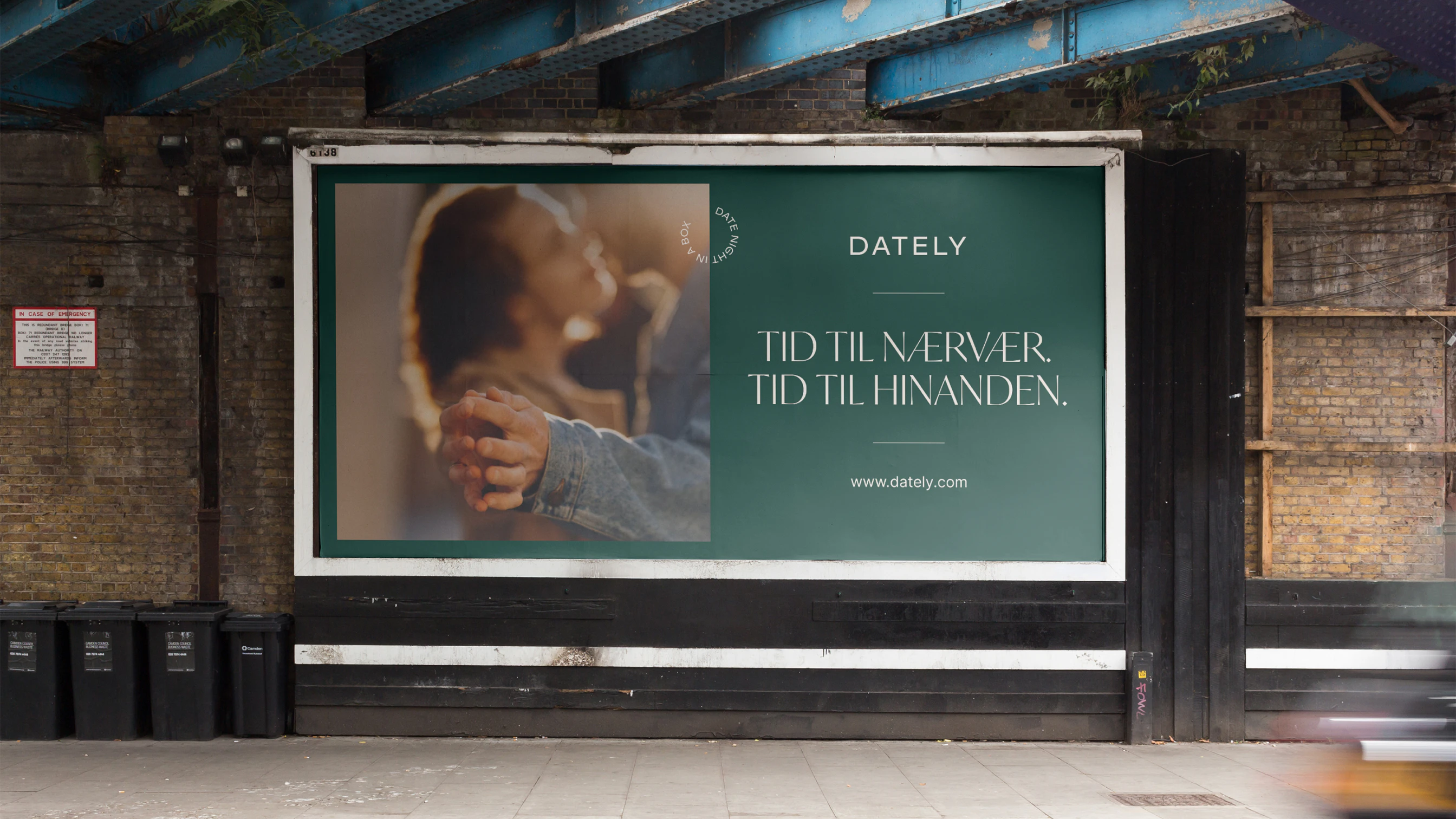 Kudos to
Client lead / Michael Valentin
Art Direction / Alexander Spliid
Brand Design / Natalia Garcez