The digital agency Signifly has long flown under the radar in the Danish agency industry. Few people know that Signifly did the UX/UI design of Kørekortet (The Digital Driving License app), Sunhedskortet and The Corona Passport, as well as strategy, design and development of large e-commerce projects for Mærsk, Ferm Living and Rema1000. But now the +75 people agency is starting to flex its muscles.
In the autumn, Signifly received its sixth Gazelle for being among the fastest-growing companies in Denmark. In the spring, Signifly launched a new visual identity, and this month, the agency announced the establishment of a new advisory board with four significant profiles from the industry.
The new board consists of Niels Ahrengot, Pernille Fruensgaard Øe, Andreas Green Rasmussen, and Mikal Hallstrup - a strong quartet of current and former founders and managers in international companies with in-depth knowledge of design, tech, strategy and venture.
A strong profile
The ambition is to strengthen Signifly's position in the market as a fusion between a digital consultancy, a design studio, a content production house and a tech development firm, helping companies with digital strategy, design and development of digital products and services.
Board member Niels Ahrengot, managing partner and founder of Implement Consulting Group, believes in the potential for Signifly's position:
"When Signifly contacted me, I had never heard of them. So I was surprised when I realized the large number of really interesting digital solutions they have done. Signifly has created a blend of a consultancy, a tech studio and an advertising agency that can devise complex and creative digital strategies while having the resources to execute quickly and efficiently. I see great potential here."
Accelerating the agency's global ambitions
Signifly was founded 13 years ago in a small Copenhagen basement by the three founders Michael Valentin, Patrick Rønning and Alexander Spliid. The business took off quickly, and today it is a long way from the basement, now housed in bright, high-ceilinged premises on Vesterbrogade in Copenhagen and the vibrant office in Montreal's coveted Vieux Port area, from where the agency services clients throughout North America.
The office in Montreal opened in 2019 and was Signifly's first international studio. Today it's scaled into a profitable business with +30 employees and an EBIT of +20%. With the good learnings from Montreal, Signifly has now started a bigger global adventure and is currently in the process of opening offices in both Oslo and London. Within 5 years, the strategy is for Signifly to open another 3-5 studios.
Signifly hope that the experienced board can accelerate the agency's journey from being a Danish scale-up to an established global player.
"Now that we are +75 employees, we can truly see the benefit from sparring and input from people who have real-life experience in scaling an agency business globally. We are very proud and honored to have assembled such a competent and relevant advisory board, and now it's just a matter of getting all our big plans executed!" says Michael Valentin, CEO of Signifly.
The advisory board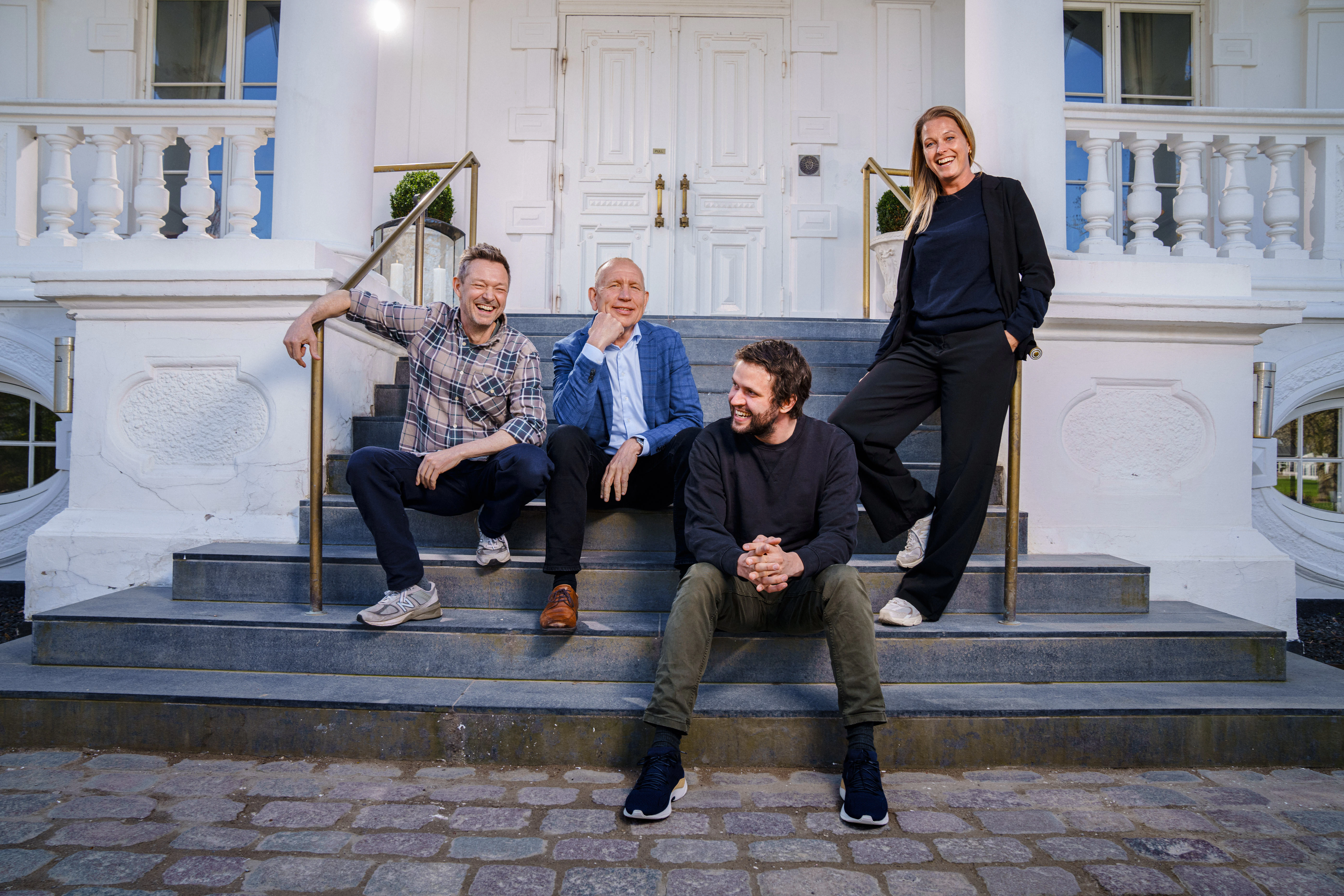 Signifly's new advisory board - (from left): Mikal Hallstrup - founder and former Global CEO of the strategic design company Designit (acquired by Wipro), Niels Ahrengot - Managing Partner and founder of Implement Consulting Group, Andreas Green Rasmussen - Co-Founder & GP, Ugly Duckling Ventures, former founder of Nodes (acquired by Monstarlab) and Pernille Fruensgaard Øe - Head of Industry at Meta and from August 2023, CEO of Mindshare Denmark. 
About Signifly
- Digital agency founded in 2010 specializing in creating digital brands and products
- A mix of +75 entrepreneurs, digital marketers, strategists, designers, developers and creatives from more than 16 different nationalities
- 100% self-owned and independent agency managed by the agency's partners
- Offices in Copenhagen, Montreal, Oslo and London
- Global revenue in 2022: ≈ 52 mDKK
- Annual revenue growth since 2020 of +40%